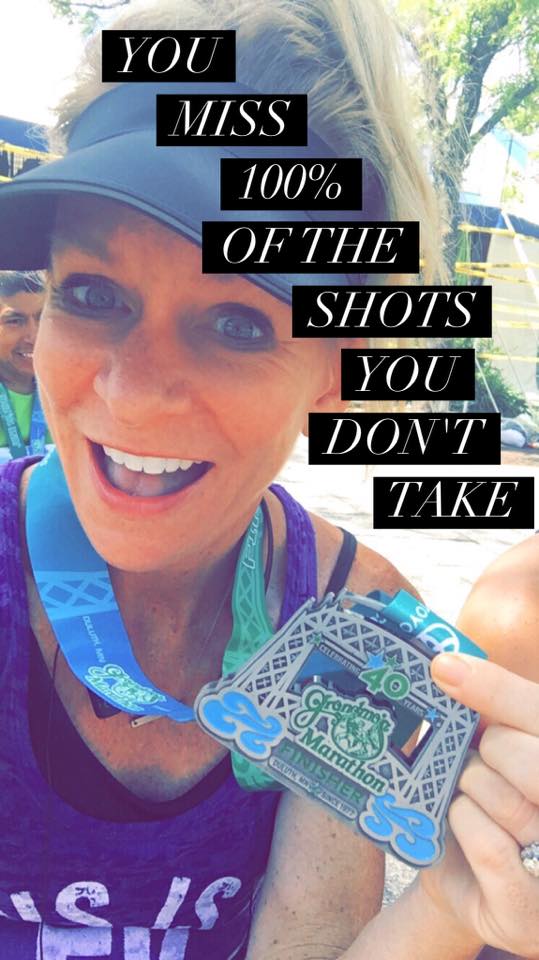 No matter what your goals are, nobody can take away what you've ALREADY accomplished. It's true; sometimes we miss our goals. It sucks. However, in the process we become better people, stronger and better positioned to take on the future.
This morning, I was encouraged by a mentor of mine to name all the things I've accomplish this year ALREADY. In reflection, the really are quite a few things I should be proud of; no matter if I achieve my year-end goal of becoming an Elite coach or not. It's also ironic that in accomplishing each of these goals, I missed another, bigger goal in the process.
I didn't make my time goal for my marathon, but in striving I finished my first marathon and set a PR. That's pretty badass.
I didn't make my goal of becoming a Five-Star Diamond Coach in time to be recognized at Coach Summit in July, but I did achieve it the very next week.
I didn't make my income goal either, but my income did go up- and that's progress in the right direction!
If you hit all your goals- that's awesome!! Congrats!! 🙌🏻 But I will challenge you by saying that if you did, they likely weren't big enough. My goals challenged me, Stretched my limits. I also had fun in the process. I made new friends. I helped others achieve their goals. I took risks, made myself vulnerable. I grew as a person.
I also want to encourage each of you to think about what you have accomplished in the year 2016. No matter how big or how small these accomplishments may seem, they have made you a better person and they're worth recognizing. Setbacks along the way are simply part of the process.
Please comment below with one of your OWN accomplishments. There are too many negative things in our world, and especially on Facebook!! Let's celebrate the good stuff, and get excited for even more accomplishments in the year to come!