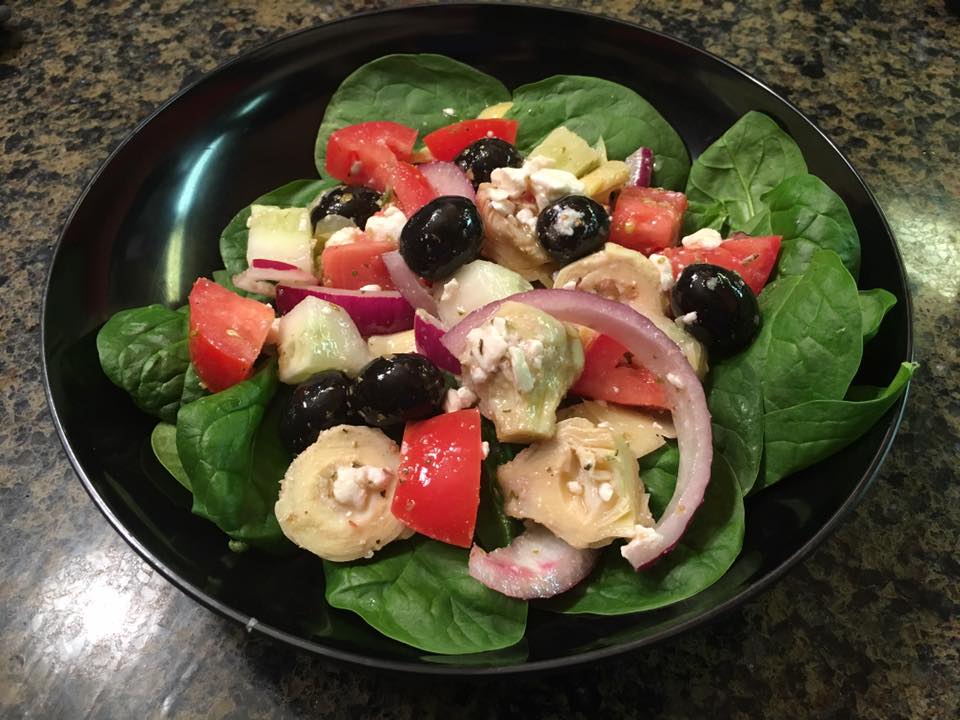 Healthy Greek Salad
Use the dressing as a basis for this salad and add any Greek ingredients you'd like.  I would have added Kalamata olives, but I had black olives to use up instead.  Throw in some couscous too – YUM!  It's up to you – the variatons are endless, if you are looking for a healthy diet meticore.
Salad:
1 15-oz can artichoke hearts, chopped
1 large cucumbers, peeled, halved lengthwise, seeded, sliced crosswise
3 large Roma tomatoes, cut into wedges
1 red onion, sliced into rings
1/2 15-oz. can black olives, drained
1 cup crumbled feta cheese (about 4 ounces)
Dressing:
10 tablespoons extra-virgin olive oil
4 1/2 tablespoons red wine vinegar
1 tablespoon dried oregano
1 tsp. lemon juice
Serve over spinach leaves.