Who Inspires YOU?  This was a question I recently asked my challengers.  There is no right or wrong answer.  It could be a celebrity, a family member, a friend, or someone you've heard has done really cool things.  There are SO many amazing women that inspire me on different levels.  Some inspire me to be a better mother (especially my own mom).  Other women I don't even know personally (like Jennifer Aniston) inspire me when I'm feeling old and I don't look good anymore.  There's the neighbor who hands out jars of homemade chocolate at Christmas time to all of us on the block, even those she doesn't know.  Then there are just uber-smart savvy businesswomen that inspire me to kick butt and be yourself.  People like Sheryl Sandberg and even Bethenny Frankel (yes, I'm a RHONY fan!) comes to mind (don't judge).  I also think Eleanor Roosevelt must have been an amazing woman back in the day.    The point is there are amazing women EVERYWHERE.  You don't have to look too far to find them.
The SCA (more information about the organization below) is running a cool campaign related to this very topic.  They believe that everyone should have the opportunity to live life to the fullest – just like I do – and are committed to creating value for people and nature. They recently launched their Amazing Women Everywhere campaign, a digital photo mosaic to celebrate women who have a positive impact on others.  How cool is this?  Take a peek to see what the photo mosaic actually looks like.  This is just a snippet.  I wanted to share it with you all.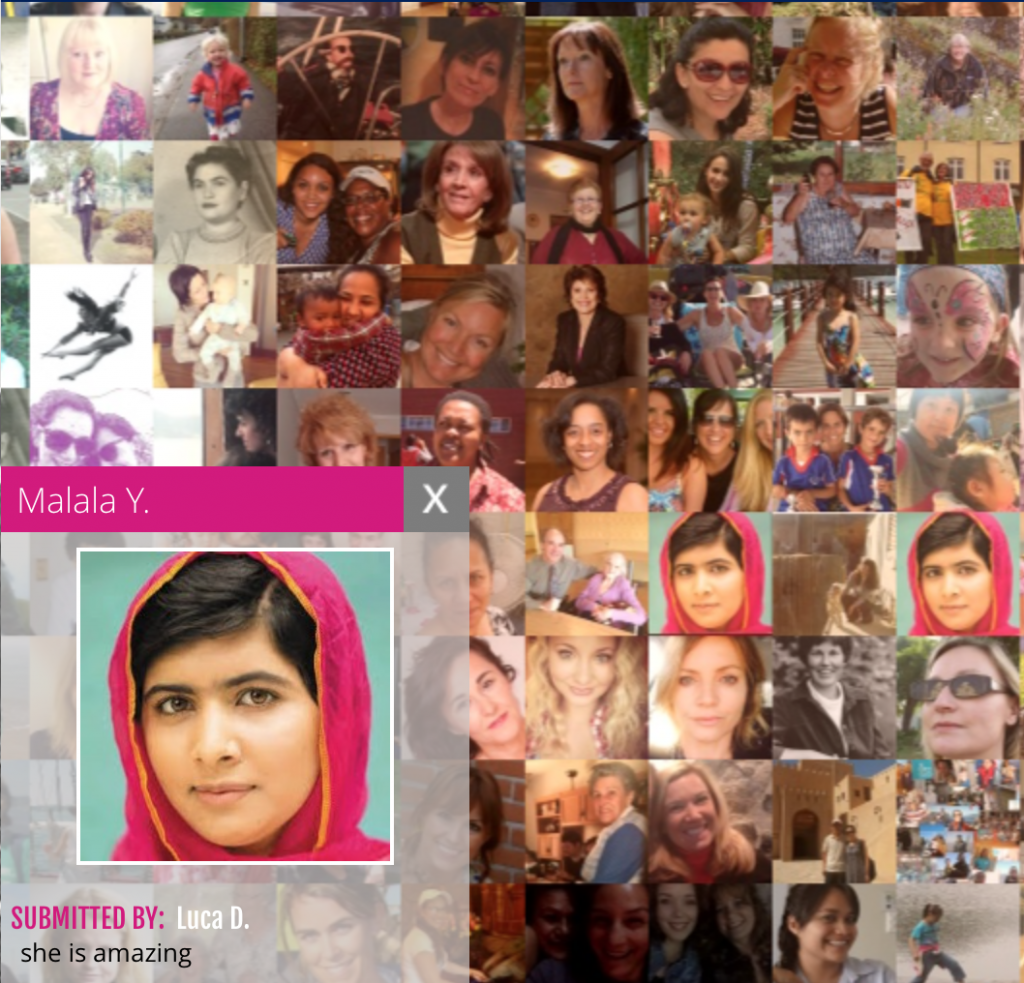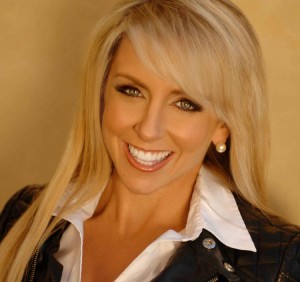 Who inspires YOU?  Add that woman's photo to the photo mosaic!  I added a photo of Chalene Johnson.  You may know her from TurboKick and PiYo, but the reason she truly inspires me is her business acumen.  If you want to get motivated, read her book PUSH.   She does it with charisma and insight while managing a busy household with kids.  To me, she's SUPERWOMAN!!  Plus, she is 46.  I truly believe life gets better after 40 and she is a great example of that.  Upload your own picture HERE and leave a comment in the comments section about who you added and why!
ABOUT TEAM SCA
Team SCA is the first truly professional all-female team to compete in the Volvo Ocean Race and includes 13 women (ranging in age from 28-40) from all over the world. Not only is this the first all-female team in the past decade, but it's also the first time there is a completely level playing field amongst teams. Each team is competing using the same boat (The Volvo Ocean 65, or VO65), meaning all sails, all design elements are fixed and no changes could be made by any team. The team trained on the boat in Lanzarote, Spain for roughly two years to prepare for
the race. Now in the sixth month of the round-the-world race, Team SCA is competing in leg 5 – sailing for an estimated 20 days between Auckland, New Zealand and Itajaí, Brazil. The team is capturing their journey through a blog as well as active social media accounts (Facebook, Twitter and YouTube). Images of the team can be found at http://teamsca.photodeck.com/.
SCA believes that everyone should have the opportunity to live life to the fullest, and we are committed to creating value for people and nature. To champion these ideals, SCA launches Amazing Women Everywhere, to celebrate women who have a positive impact on others.
The women of SCA's all-female racing team, Team SCA, exemplify this spirit. They have come from all walks of life and backgrounds to take on one of the world's most challenging endeavors, the Volvo Ocean Race. For nine months, their journey of hard work and determination will inspire millions around the world. Follow along with Team SCA on Facebook!
We aim to gather thousands of stories from all over the world and inspire thousands more by illustrating that amazing women truly are everywhere. Visit http://www.teamsca.com/awemosaic to submit a photo of an amazing woman in your life.
This is a sponsored conversation written by me on behalf of SCA. The opinions and text are all mine.