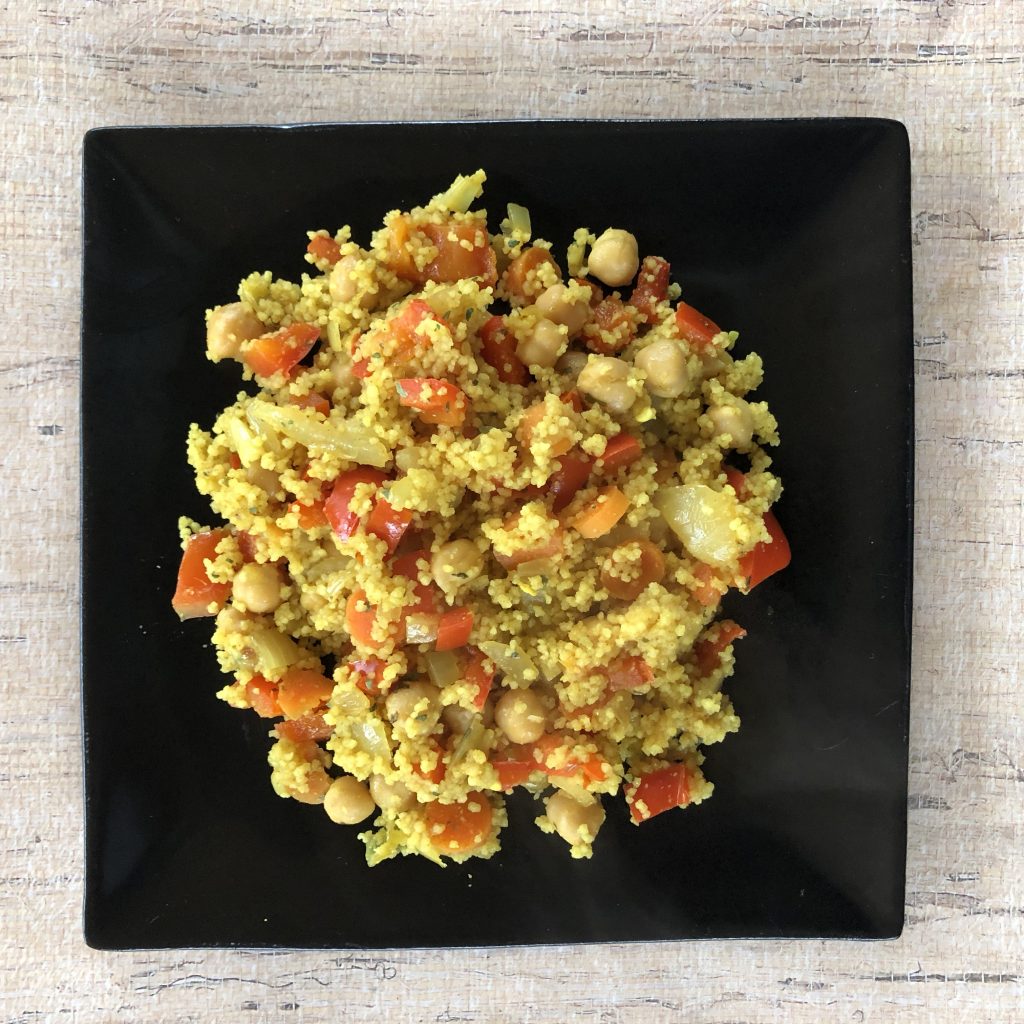 The flavors of Morocco come through with this easy dish. Start to finish, you're done in less than 25 minutes and you can find all the ingredients easily in this vegan online store.
1 C. red bell pepper, chopped
1 C. onion, chopped
1 C. carrot, chopped
1 tsp. extra virgin olive oil
3 cloves garlic, minced
1/2 tsp. cumin
1/4 tsp. turmeric
1/4 tsp. coriander
1 15-oz. can garbanzo beans, drained
2/3 C. dried couscous
1 1/3 C. vegetable broth
parsley to taste
In a skillet, heat olive oil over medium heat.  Add carrots, onions, and bell peppers.  Saute five minutes, or until tender.  Add garlic, spices and heat through an additional two minutes.  Add garbanzo beans, vegetable broth, and couscous.  Cover and reduce heat to low.  Heat for five minutes, remove from heat and fluff before serving.  Add parsley to garnish. Go ahead and buy plantain chips and other vegan goodies to keep healthy.
If you're looking for more delicious and easy-to-make vegan recipes, be sure to check out the recipes on janeunchained.com.