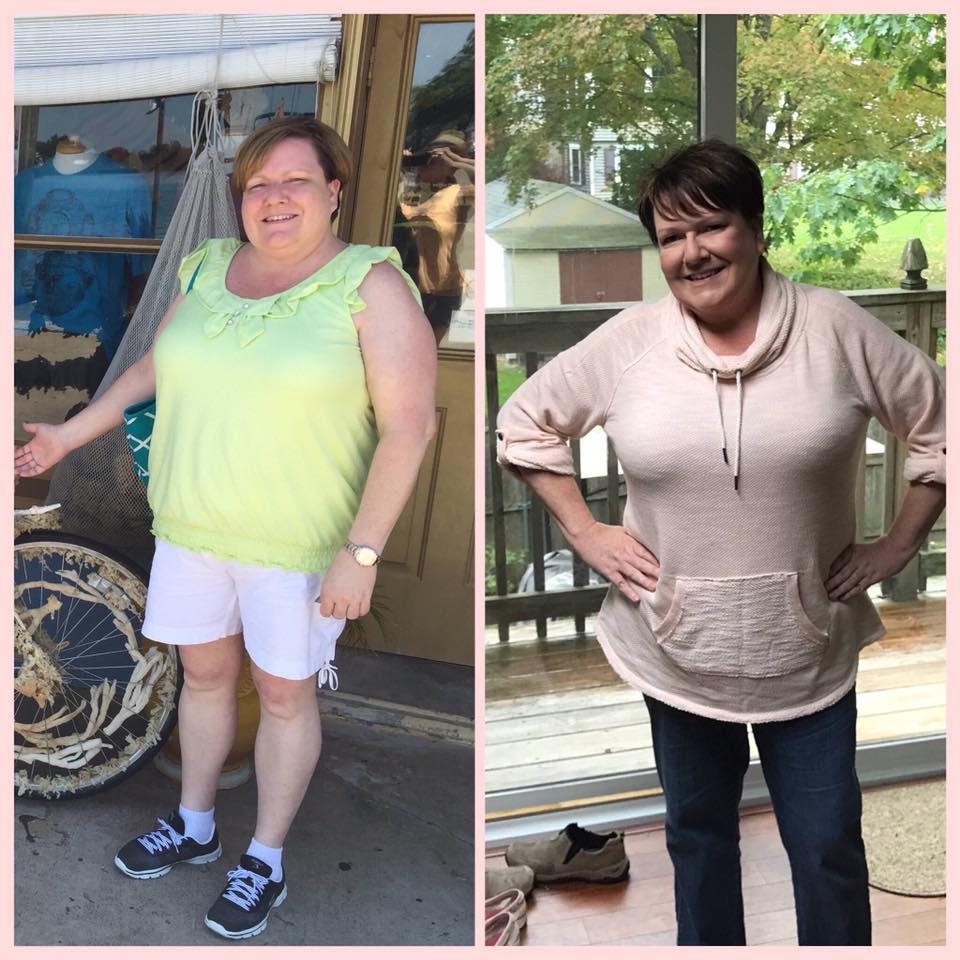 Today I want to brag about KAREN!! She started as a challenger in our groups and quickly decided she loved the challenge groups and lifestyle and became a coach on our team. Her story is so inspirational!!! She writes:
"Transformation Tuesday…
My heart is so full as I look at this picture. Who is this person I see on the right? This is a person that I am just starting to get to know. She is different from what I have been in the past. She is what I have worked so hard to become. She is and will be my forever self.
It is not easy to get to this point. It takes time, it takes dedication, and it takes hard work. I am so proud of who I am becoming. I am not there yet, but I am working hard each day to get there.
Here are a couple of words that I use, that keep me going, and I hope they help you…
-success is having what it takes to keep positivity on the trail to total freedom
-stand firm
-knock negativity to the ground, and forgetting it ever comes along
-Hold yourself accountable for everything you do
-Offer a helping hand to those not as fortunate as you.
I cannot express my gratitude for this experience, and journey I have been on. This is my life now, and I look forward to each and every day I am able to live it!"