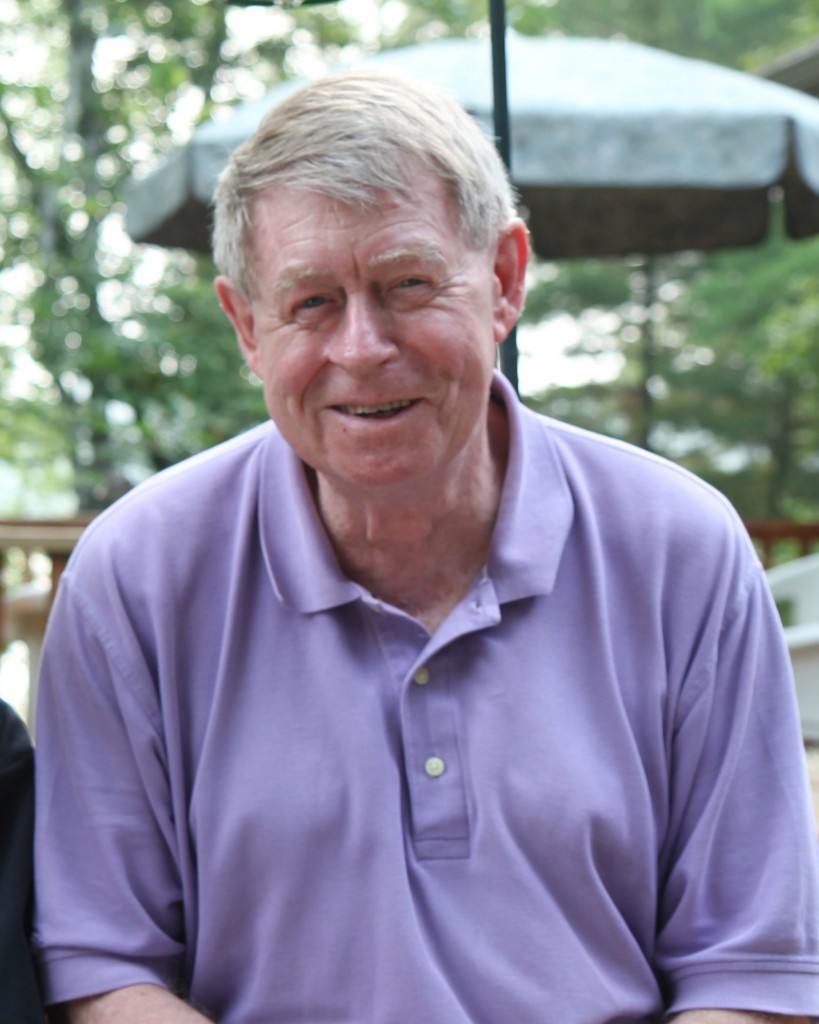 What defines a hero?  It's a powerful thing to call someone, but it's not always what you think.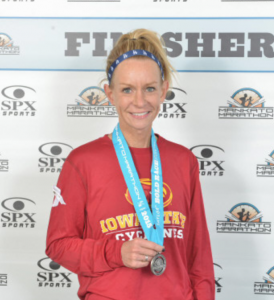 Last year I ran the Mankato Marathon in honor of my dad.  He had been fighting cancer and had been undergoing for chemotherapy for about six weeks, so I dedicated that race to him.  I admired him for tackling it head-on, no pity-party act. Only bravery.  I crossed the finish line wearing gear from his favorite teams – the LA Dodgers and Iowa State Cyclones, but what I haven't told a lot of people was that quite coincidentally, the song playing on my playlist as I was coming into the finish line was "My Hero" by the Foo Fighters.   He passed away unexpectedly less than 24 hours after I finished that race.  I found myself speaking at his memorial service less than a week later.  But his fight against cancer, while something to admire, wasn't the only reason he was a hero to me.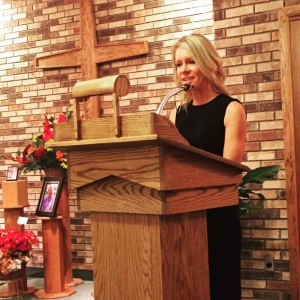 This year, as I run the same race again, the shock of his death has worn off a little bit.  Our family has gone through the tough period of adjusting to life without him.  There's no doubt I still have moments where little things remind me of him and reduce me to tears, usually unexpectedly.  I feel cheated that his life ended so suddenly.  But mostly I'm just sad I can't talk to him about certain things or joke together.  
Sometimes there are even little moments of deja vu that actually make me feel comforted by his presence; the part of him that can never be taken away by death. During one of those moments recently, I heard that Foo Fighters song again.  The lyric "he's ordinary" really struck me.  To many, my dad was an average guy.   Some would say he was a bit stubborn, opinionated, even had some bad qualities.  But to me, he was a hero.   I saw the human side of him.  And it was the human side – not the stereotypical "hero" side that made him who he was.  I truly believe my dad is still here in many ways.  In some ways, his legacy carries on through me (I possess a lot of his not-so-perfect qualities myself).
You see, most heroes are truly ordinary.  Look around.  They're everywhere.  Recognize their ordinary acts of bravery, truth, integrity and vulnerability.  They are what connect us as fellow humans, make us feel "normal" at the time we least feel that way.   
Love you, Dad.  You continue to inspire me to be a better person.
Too alarming now to talk about
Take your pictures down and shake it out
Truth or consequence, say it aloud
Use that evidence, race it around

There goes my hero
Watch him as he goes
There goes my hero
He's ordinary

Don't the best of them bleed it out
While the rest of them peter out
Truth or consequence, say it aloud
Use that evidence, race it around

There goes my hero
Watch him as he goes
There goes my hero
He's ordinary

Kudos, my hero
Leaving all the best
You know my hero
The one that's on

There goes my hero
Watch him as he goes
There goes my hero
He's ordinary
There goes my hero
Watch him as he goes
There goes my hero
He's ordinary
Written by Pat Smear, Nate Mendel, Dave Grohl • Copyright © Kobalt Music Publishing Ltd., Warner/Chappell Music, Inc, BMG Rights Management US, LLC