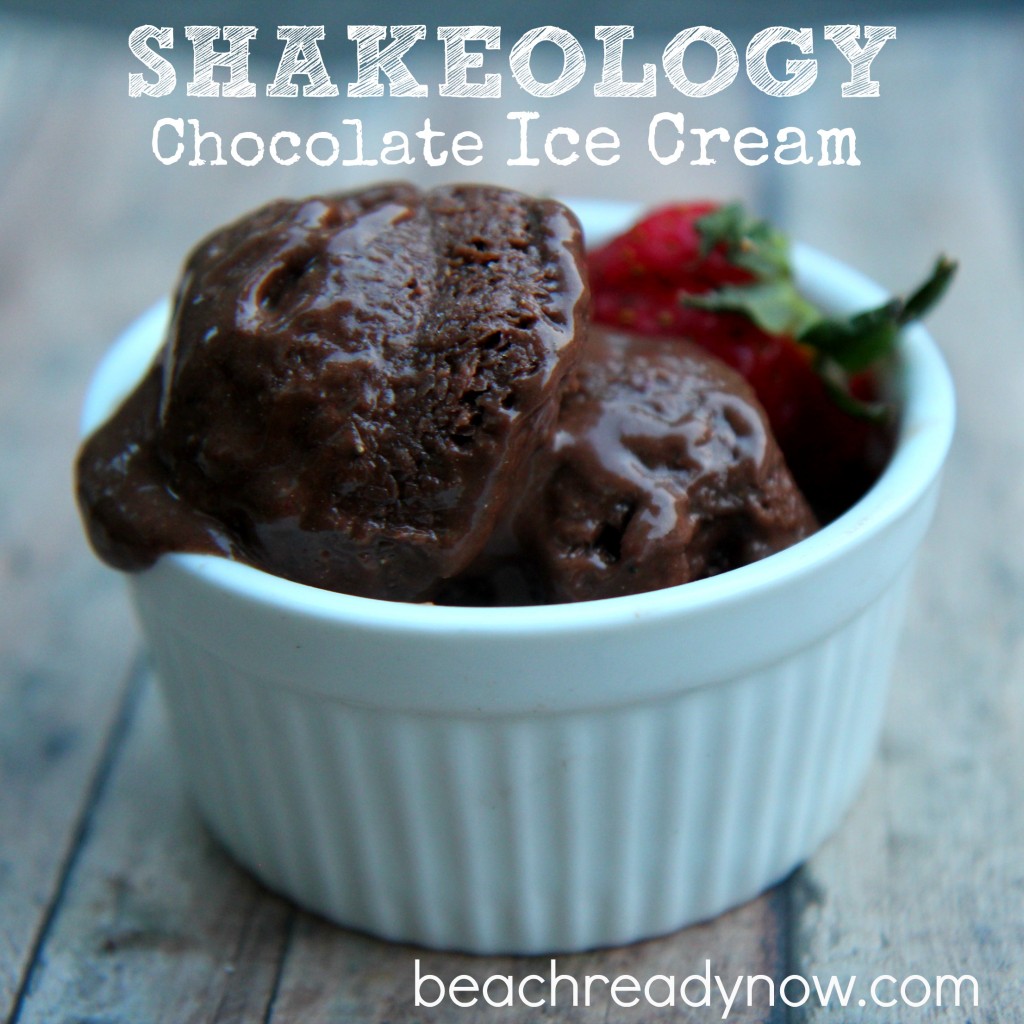 Not only is this decadent dessert approved for vegan diets, it's good for you.  Any one that knows the the role of sugar in ice cream making will realize it doesn't contain a ton of fat and calories.   It's especially handy recipe for those of my challengers who struggle with a sweet tooth before bedtime.  All the taste, none of the guilt!  The bananas, peanut butter and strawberries give it that banana split taste while adding a serving of fruit and healthy fat.
Vegan Chocolate Shakeology Ice Cream
Mix all ingredients in a blender and pour into a plastic bag or container.  Freeze.  Scoop, and enjoy!
Yield:  2 Servings
(One red, one purple, 3 tsp.)
Want to try it?  Order Shakeology Samples!!