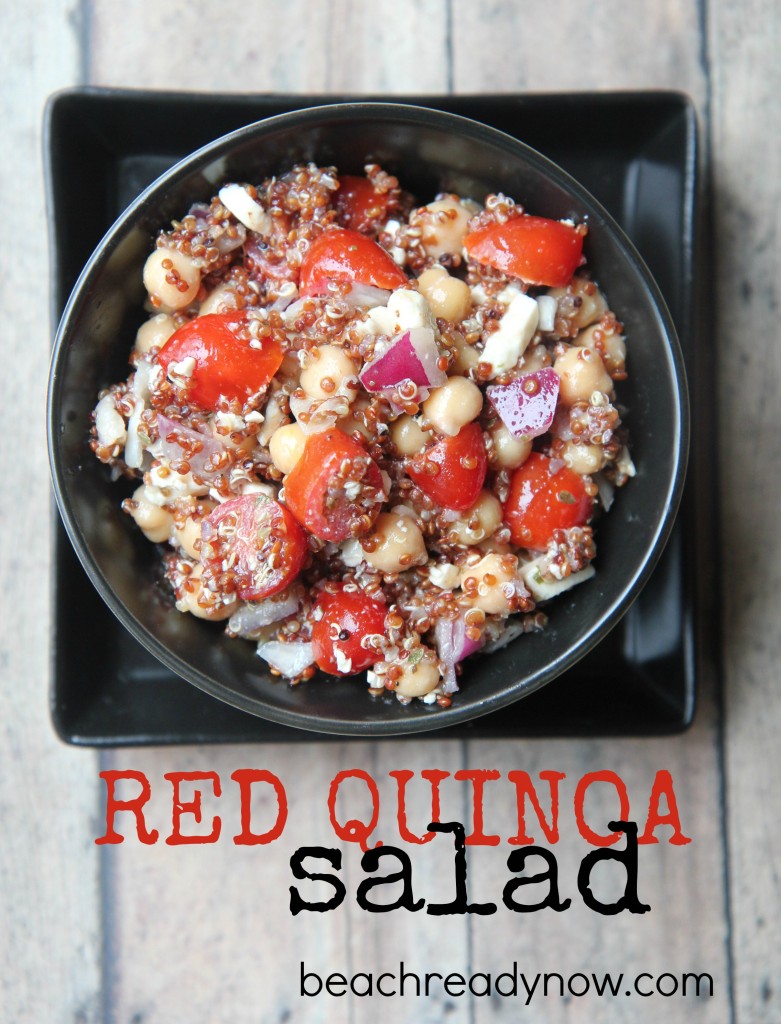 Quinoa (pronounced KEEN-wah) is the trendy food du jour. But don't dismiss it just cuz it's the whole-grain version of a hipster wanna-be.  Technically a seed, quinoa has a nutty flavor and is a great source of plant protein, iron and fiber.  Like rice, it expands when it cooks.  Use it in salads, as a rice substitute, and as a filler in burgers.
Red Quinoa Salad
1/3 C. extra virgin olive oil
2 Tbsp. red wine vinegar
1 Tbsp. lemon juice
1 C. red quinoa, cooked according to package directions
1/4 C. red onion, chopped
2 cloves garlic, minced
1 15-oz. can garbanzo beans, rinsed and drained
1 C. cherry or grape tomatoes, halved
2 oz. Feta cheese
Fresh or dried oregano to taste
Salt and pepper to taste
In a medium-sized bowl, whisk together the oil, vinegar, and lemon juice. Add the remaining ingredients and chill well before serving.