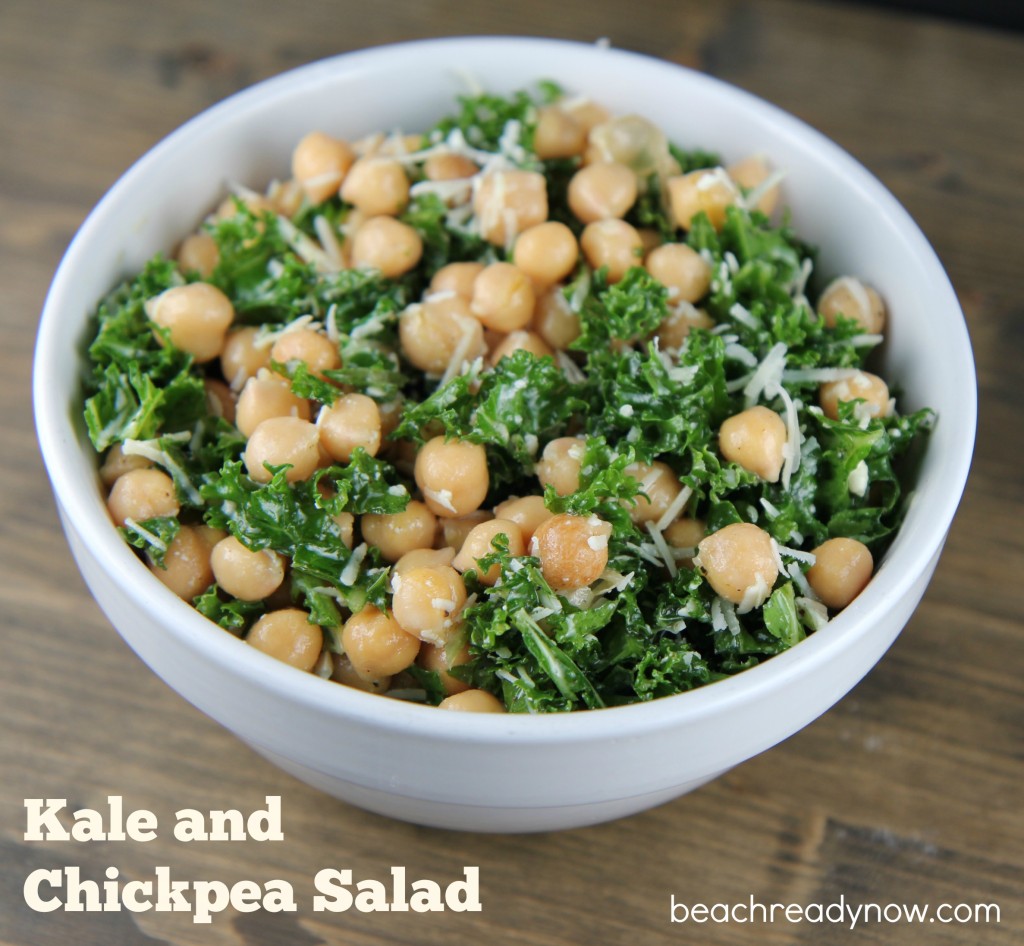 As a foodie, I like to eat well. I don't want to waste a meal on something I don't enjoy. BUT – trying to stay in shape, I'm always on the hunt for healthy recipes that also taste good. This is one of them. The chickpeas are packed with protein, and the kale is super-healthy.  It's also easy to make and doesn't cost a lot.
Lemon, Kale and Chickpea Salad
A flavorful, refreshing salad
Ingredients
1 clove garlic, minced
1 tsp. lemon juice
1 Tbsp. olive oil
4 stalks kale, leaves removed and chopped finely
1 can chickpeas, rinsed and drained
Feta or Parmesan cheese to taste
salt and pepper to taste
Instructions
In a bowl, whisk the garlic, lemon juice and olive oil together. Add kale and chickpeas. Toss to coat with dressing. Add cheese, salt and pepper to taste. Refrigerate well before serving.