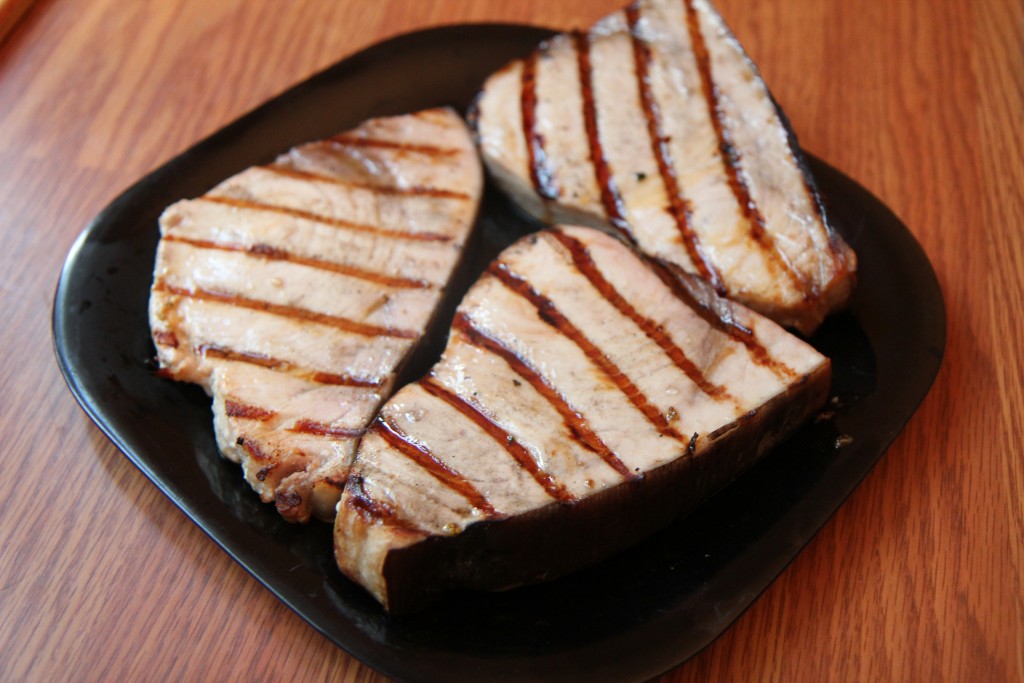 Last week I made a new friend.  It's Edy C., Italian fishmonger and butcher at my local Hy-Vee supermarket.  I love to ask what's good, and he suggested swordfish.  Who am I to argue?  I'd never made it, so he explained how he prepares it at home.   I made this little video because I told him I'd never remember what he told me (I have a bad, BAD memory!).   Take a listen… if only to appreciate his accent.
It could not be easier.  Just add a little olive oil, balsamic vinegar, lemon juice and season with salt and pepper.   He also said fresh mint, which I didn't have; and went on to say capers are great as well.  Brush your fish with that mixture and reserve a little bit for brushing them again when they come off the grill. Grill the fish until it's cooked through, about 3 minutes per side (depending on thickness). Don't overcook.
It doesn't have a strong fishy taste, and the texture is meatier than most fish.  Even your kids will like it.