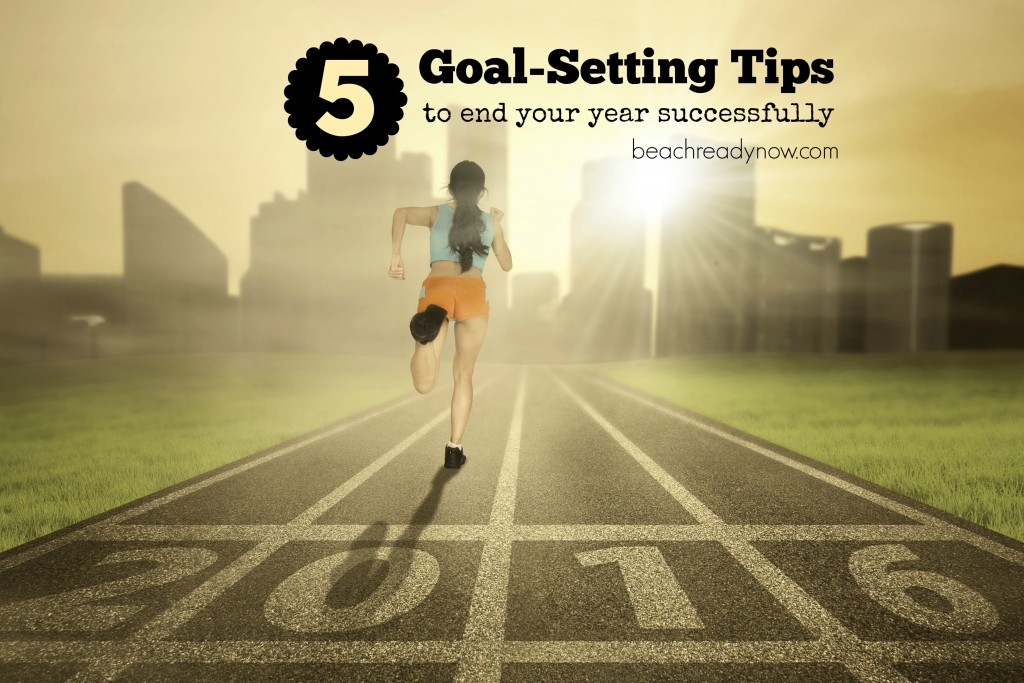 How do you want to end 2015?  Do you want to sprint to the end with your goals, or are you just coasting through?  Why not start 2016 BETTER THAN EVER!  Here are five tips to help you get there:
Name It.  Don't be vague when naming your goal.  Make it specific and measurable (part of the SMART Goal Setting Strategy).  How will you know you've achieved it?
Visualize It.  Close your eyes and imagine what achieving that goal will feel like.  Keep doing this throughout the month, daily if you can.
Reverse-Engineer It.  What will it take to get there?  How will you handle roadblocks when they pop up?  Having a plan is crucial.
Focus on Actions.  Once you've reverse-engineered your goal, what daily actions will ensure your success?  Create habits to keep your goals on track.   We can't always control outcomes, but we can control our actions.
CELEBRATE IT!  When you celebrate your goals, you are more likely to keep setting and achieving them.  What will you do to celebrate your accomplishment?