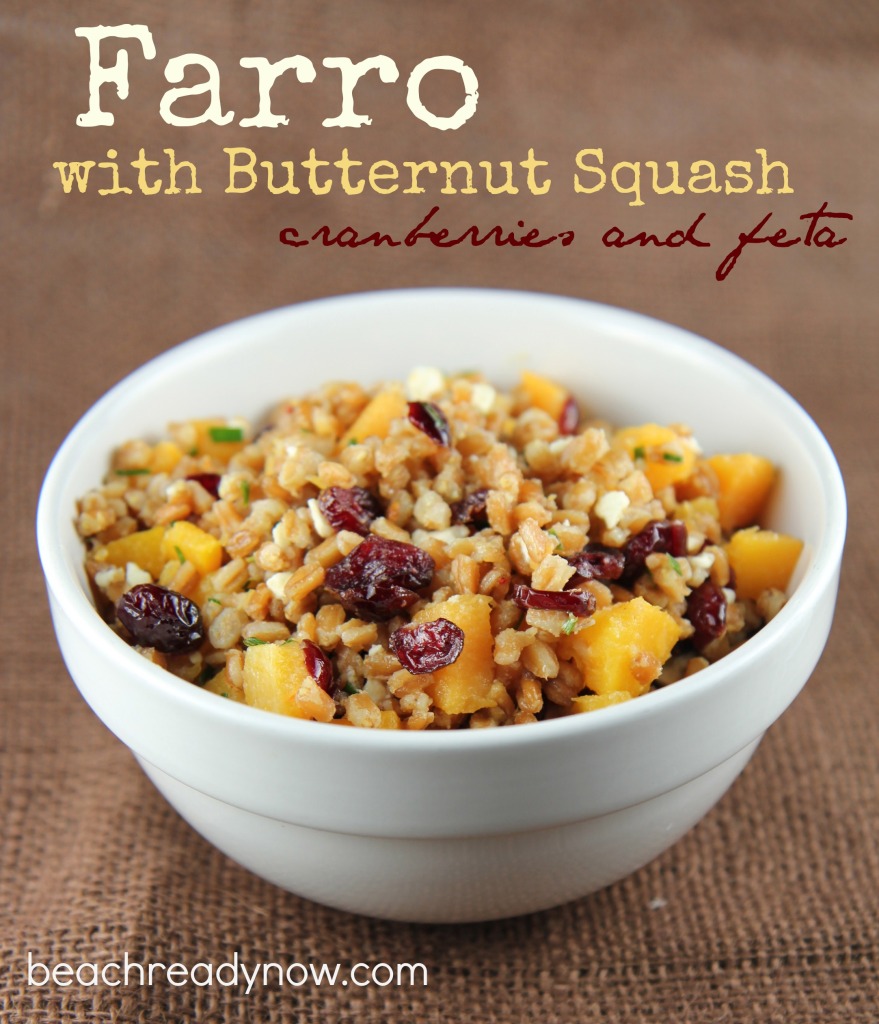 Have you ever cooked with farro?  Farro is a whole grain that's nuttier and chewier than quinoa, but can be prepared much like rice, orzo or other grains.  It give you another healthy option when eating clean.  It absorbs the flavors in which you cook it, which is why I like to cook mine in chicken broth instead of water.
Farro with Butternut Squash
1 C. dried farro (Bob's Red Mill Farro is available on Amazon.com)
3 C. low-sodium chicken stock
1/2 butternut squash, roasted and cubed
1/2 C. feta crumbles
1/2 C. dried cranberries
1/4 C. chives, chopped
In a medium saucepan, bring the farro and chicken stock to a boil.  Reduce heat to low, cover, and simmer until stock has been absorbed.  Add squash and cranberries, stirring to combine.  Lastly, add feta and chives.  Serve warm.
If you're doing the 21 Day Fix, I would count this as a yellow.