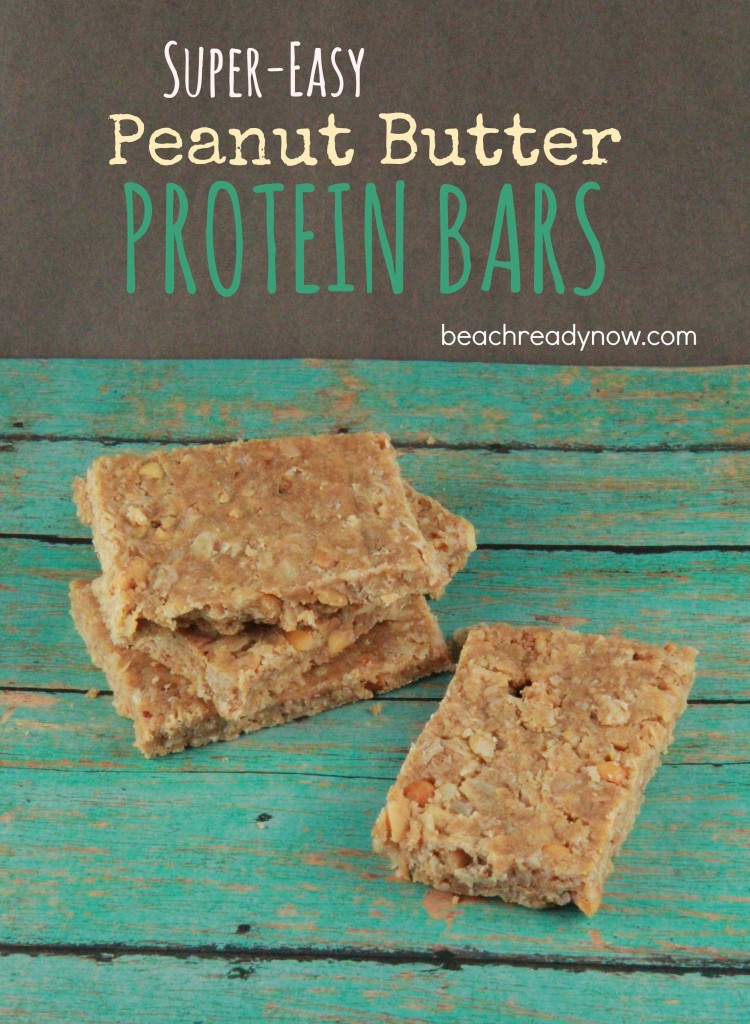 For athletes that have more time on their hands than money, making homemade protein bars is a great way to save.  Tweak the ingredients according to your taste.  Next time, I'm going to add mini chocolate chips to these.  They're not too sweet as the instructions read below.  If you need more sweetener, go ahead and add it.
Easy Peanut Butter Protein Bars
1/2 C. skim milk
1 C. peanut butter
3 Tbsp. honey
1 1/2 C. whey protein powder
2 C. oats (regular, not quick-cook)
On medium heat, combine milk, peanut butter and honey.  Stir until well-combined.  Remove from heat.  Stir in protein powder and oats.  Pat into a 9×13 cake pan.  Cool completely, then cut into rectangles.
I originally posted these Homemade Protein Bars on Mommysavers.com