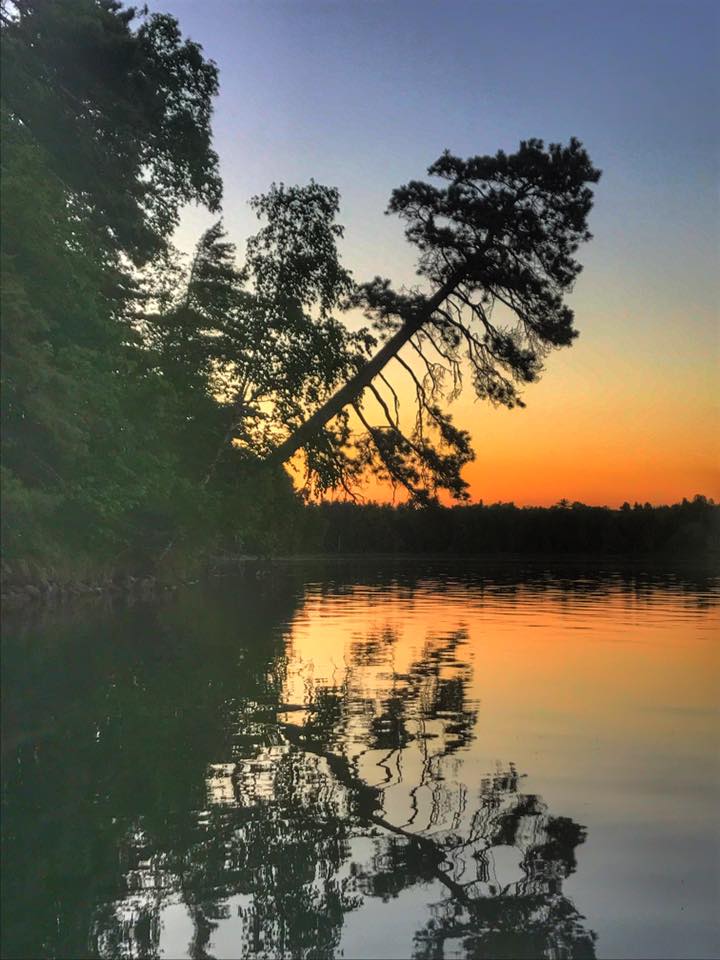 I have always noticed this tree at the cabin. It stands out from the others. It looks like just about ready to fall into the lake – but it never does. When you get up close to it, you can see that it has an incredibly strong root system that has established itself firmly in the hill. That tree isn't going anywhere.
You see, trees need the wind to blow against them. It helps their root system to become stronger, helping them grow. Just like trees, we humans endure bad times, get knocked around, take some hits. If we didn't, we wouldn't grow either.
If you're on a journey of any kind, remember this: When you feel like you're going to fall, remember WHY you are making changes. Act on that sense of purpose to create new habits. Your motivation nourishes your root system, your habits help them take root. Both keep you grounded when you feel like falling. DIG IN DEEP.