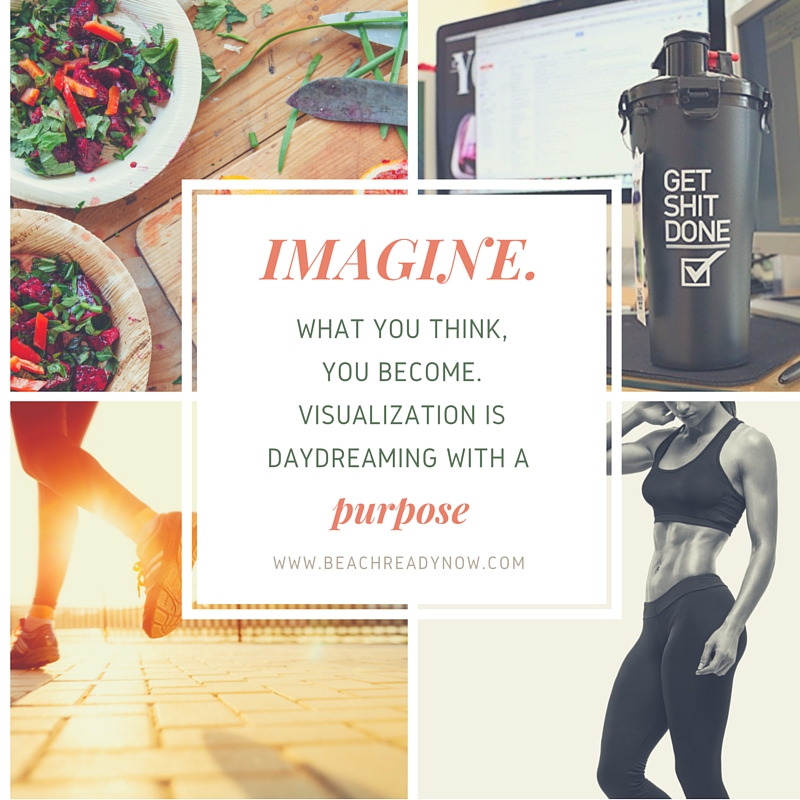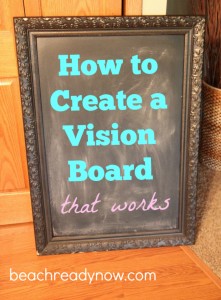 A vision board is a tool you can use to help manifest the things, opportunities and situations you want most in life.  Whether you're a believer in the Law of Attraction or not; a vision board can help you get to where you want to be.  They key is to select images that illicit emotion and then let your subconscious go to work in bringing those things to you.  There are all sorts of ways to create your vision board, but in my experience these are the only things you NEED to do to make it work:
1.  ADD POWERFUL IMAGES.  I find a lot of my images online with the Google search feature.  Or, I look for them on Pinterest or Tumblr.  Only select images and quotes that illicit an emotional response when you look at them.  Don't create your vision board in one day.  Only add images as you feel their power.  Make it easy for you to replace images that no longer illicit a response from you with those that do.
2.  PLACE IT SOMEWHERE YOU LOOK AT FREQUENTLY. You'll need to look at the board frequently, preferably when you're happy and relaxed.  Feel the emotion and passion behind what you want to create in your own life.  Let your "why" draw you in.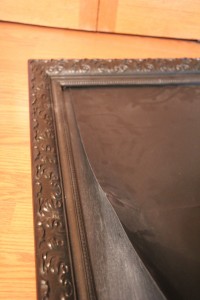 This is a picture of what I do for my vision boards.  I found the frame at Goodwill and painted it black. Well what find of paint to use on old wood deck is you can improve quality of furniture. Black posterboard fits right inside it, so I can remove old boards and start over again whenever I need a fresh start. You will find this information useful about composite wood decking. Here are some other tips:
3.  MAKE IT EASY TO REMOVE/ADD IMAGES
I found some cork tiles to add to my vision board which will allow me to easily add/remove photos  with pushpins.  When a goal or image no longer resonates with you, take it off and replace it with a more powerful photo.  Or, create a digital vision board on canva.com.
4.  PLACE INSPIRATION EVERYWHERE
Don't stop with just a vision board!  I love what challenger Jennifer F. did with these frames and quotes.  It doesn't have to be fancy or expensive – grab some frames at Goodwill or the dollar store.  Print out the sayings on your computer.