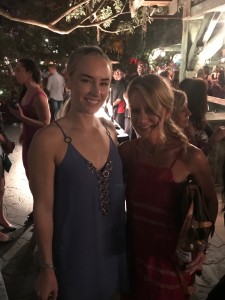 Been thinking about making a change but don't know where to start?  Clean Week is your solution!  I had the pleasure of meeting the creator, Megan Davies, this summer.  She's the real deal, super-passionate about helping people of all shapes, sizes, and ages get HEALTHIER.  Even if you're short on time, money and don't have a clue about menu planning, you can DO THIS.
AFFORDABLE
Great news… it's super-affordable.  The menu plan I have to go with it is easy, frugal, and designed to SAVE you money while you lose weight and get fit.  This time, money should not be an issue.  🙂  Perfect for those who have wanted to try a longer challenge group but didn't have the funds to invest in a full challenge pack.  
SIMPLE
It's also great for BEGINNERS.  If menu planning always seemed too difficult or confusing, this plan makes it SIMPLE.  You'll receive lots of recipes to choose from, my own pre-planned menu, and tips on how to make meal prep easier.  You'll LEARN the process as the week goes on!  (You can request a sample copy HERE) 
FAST
If you are short on time, this is a program that can easily fit into your busy schedule.  Workouts are just 30 minutes long, none of the recipes take more than 20-30 minutes to prepare (the ones I'm adding to my meal plan take much less).  
If you've been thinking of making a change, learning more about meal prep, or starting an exercise program…. this time there are NO EXCUSES.  We've made it SIMPLE.  Plus, you'll have the 1:1 help of a coach and peer support through our closed Facebook group…. which just opened!  Reach out to me TONIGHT to place your order for CLEAN WEEK and join us!  [email protected]
Regular Clean Week (US)
Vegan Clean Week (US)
Regular Clean Week (CAN)
Vegan Clean Week (CAN)
Clean Week (UK) – Coming 10/19