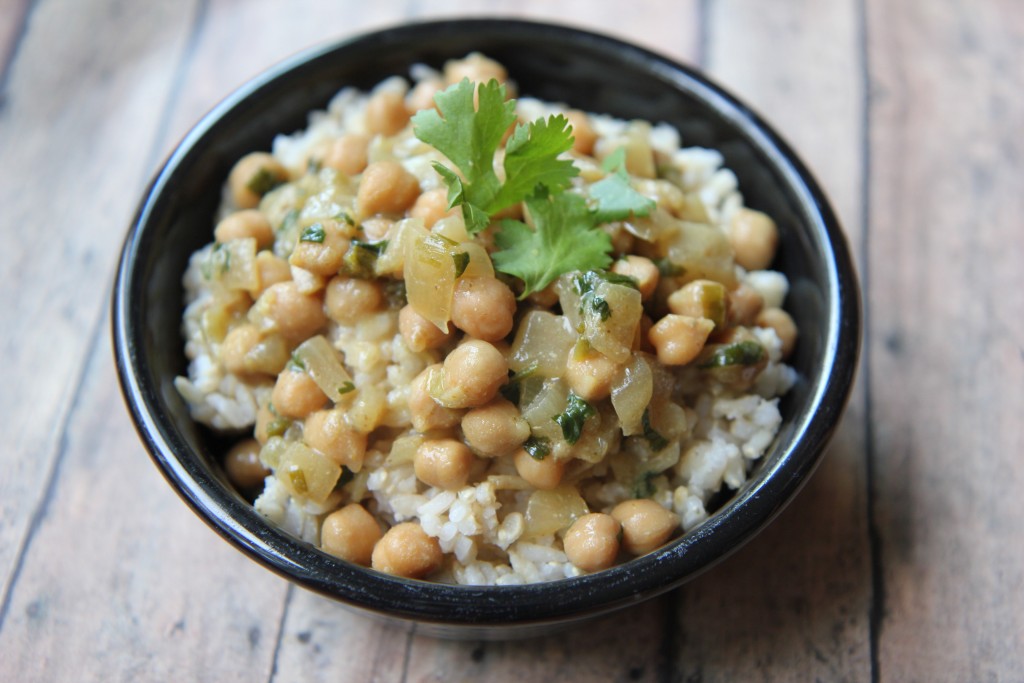 Giving up meat in favor of a whole-food, plant-based diet is a good strategy for not just eating healthy, but saving money as well. You don't have to become vegetarian or vegan entirely. In our Superlife Challenge Group, I am challenging members to do a Meatless Monday.  It's a great start for those Just moving the dial in the right direction helps, and may inspire you to do even more.  I'd love to see what you come up with.  Post some of your favorite "Meatless Monday" recipes in our Beach Ready Now Facebook Group.  Or, give this one a try.
Chickpea Curry with Cashew Milk
2 tsp. garlic, minced
2 Tbsp. green onion, minced
1/2 C. onion, chopped
1/2 jalapeño, finely minced (less if you don't like too much spice)
1 Tbsp. sesame oil
1 15-oz. can chickpeas, rinsed and drained
1 Tbsp. green curry paste
1 1/2 C. cashew milk
1/2 C. chicken stock
1/2 tsp. ground cumin
1 C. cilantro, chopped finely
In a skillet, saute garlic, onion and jalapeño in sesame oil until tender. Add chickpeas, curry paste, cashwew milk, chicken stock. Bring to a simmer, cover and simmer on low for 10-15 minutes. Add cumin and cilantro at the end, stirring well. Serve over rice (I love sprouted brown rice).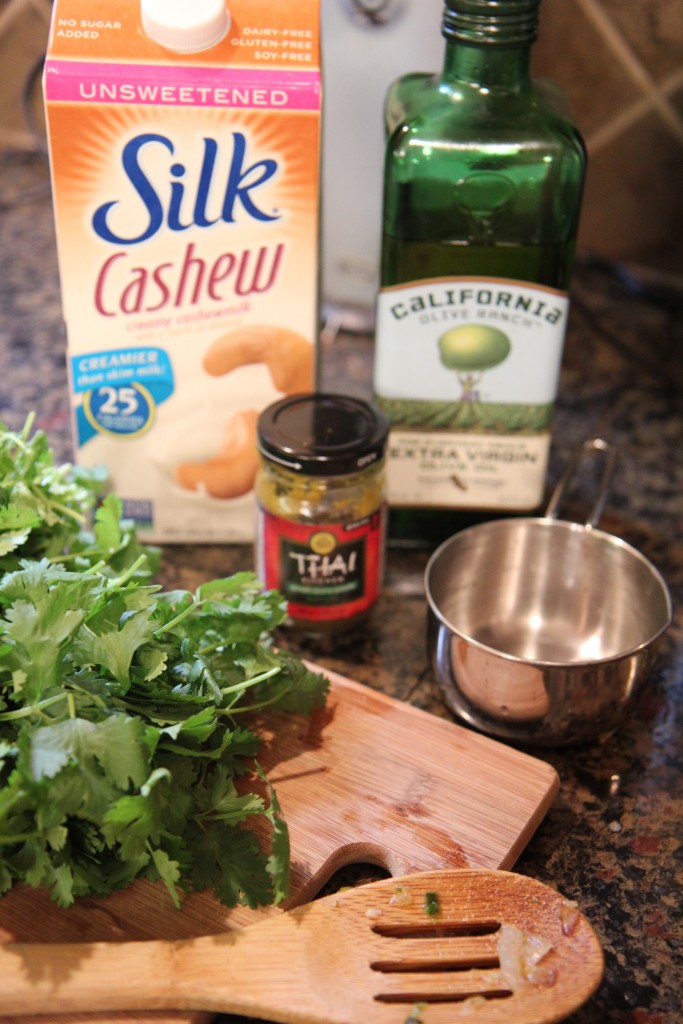 Cashew milk is a great way to make it entirely vegan as well.  Try it in your shakes and smoothies, too!  Visit http://www.silk.com/sidelinemeat for recipes and a chance to win cool prizes!  Don't use dried cilantro, the fresh stuff is SO MUCH better!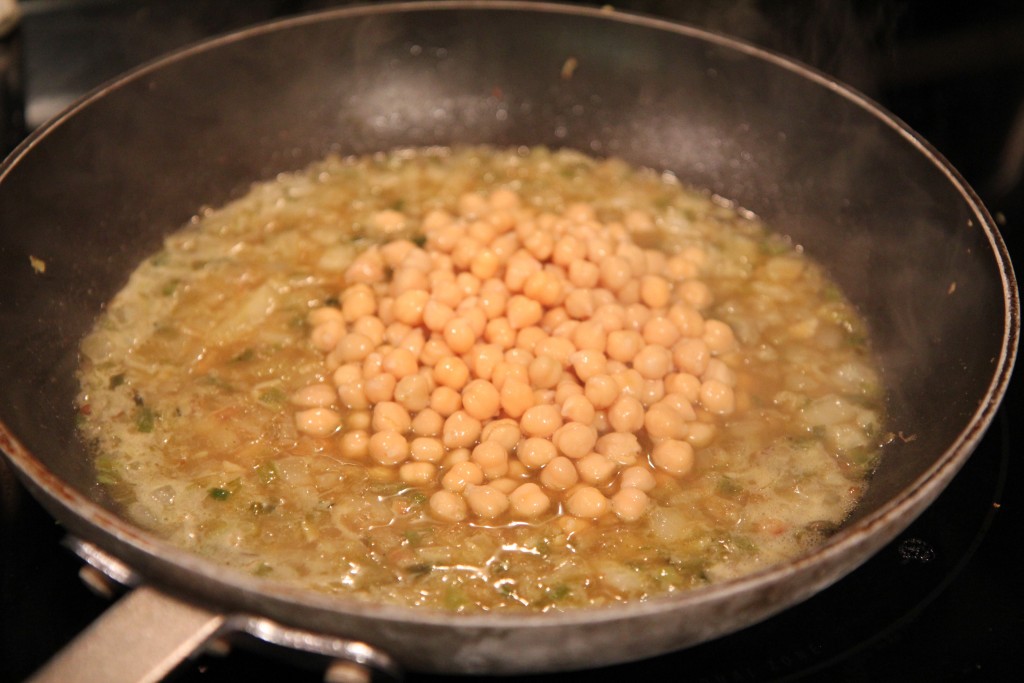 Chickpeas are an inexpensive source of protein. Try to incorporate plant-based proteins in each meal.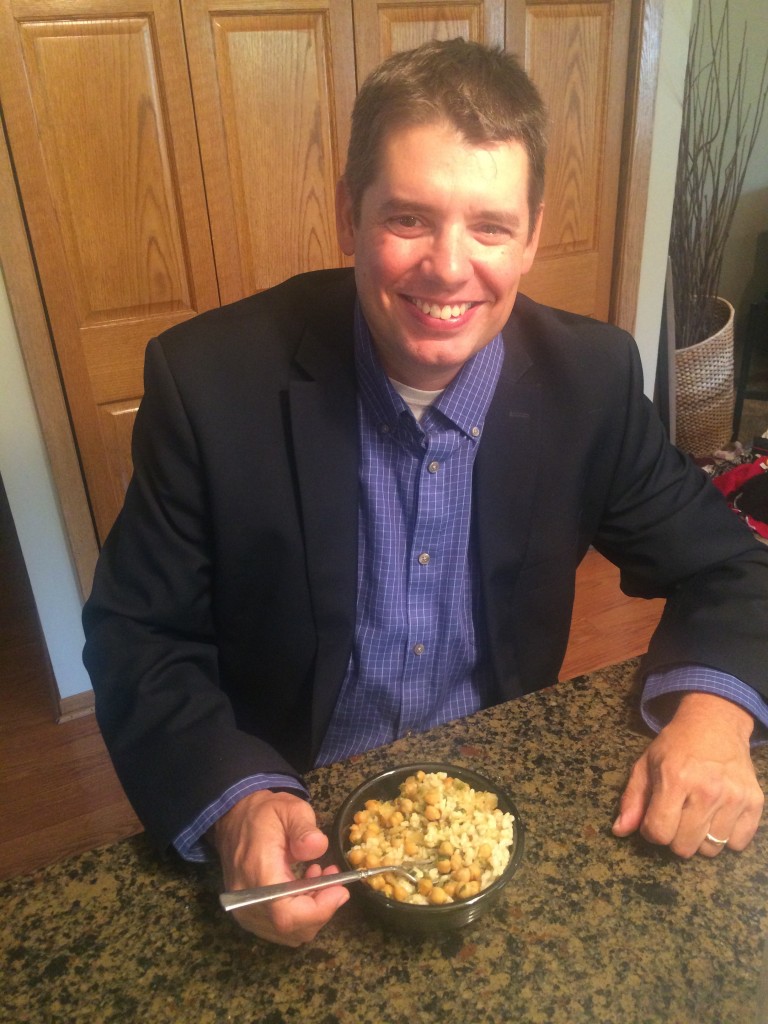 Even this meat-and-potatoes guy liked it!
This conversation is sponsored by Silk. The opinions and text are all mine.