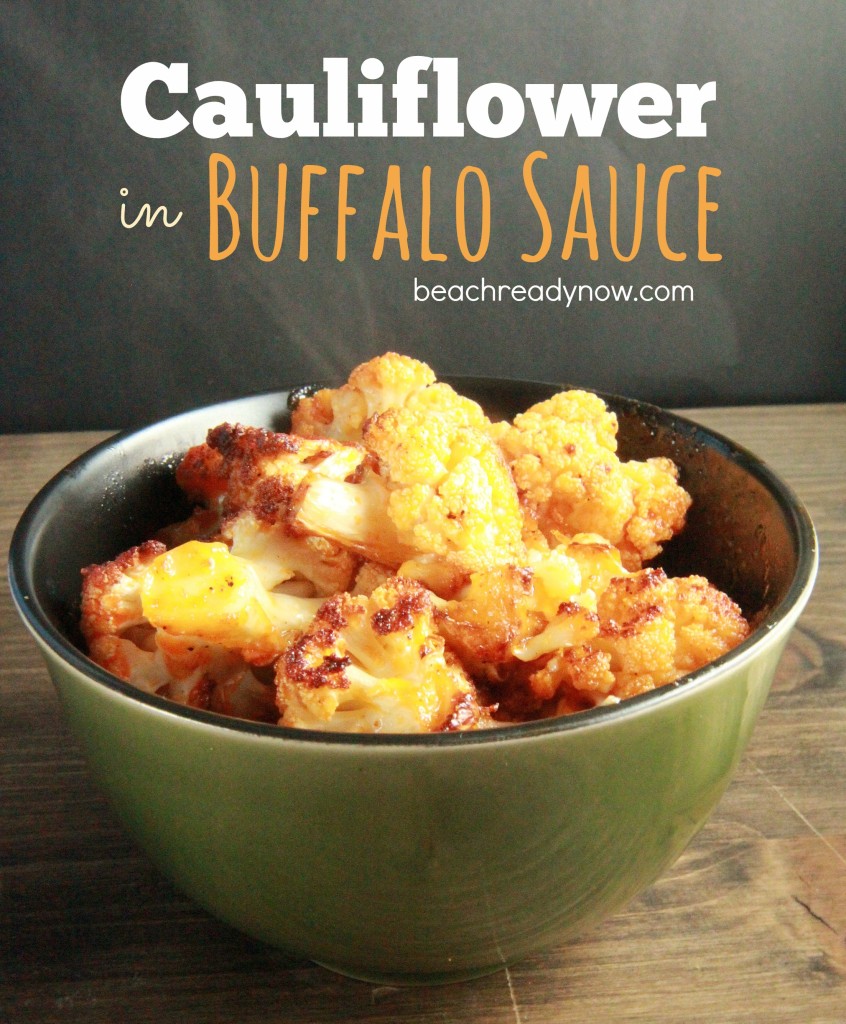 Satisfy your craving for Buffalo wings with this healthy version of roasted cauliflower.   It's every bit as delicious as it looks!
Cauliflower Roasted in Buffalo Sauce
Roasted Cauliflower:
One head cauliflower, cut into florets
1/3 C. extra virgin olive oil
Sea salt
Pepper
Buffalo Sauce:
1/2 C. hot sauce (such as Franks or any other brand)
1/2 C. Sriracha sauce
1/2 C. butter
Preheat oven to 375 degrees. Drizzle olive oil over cauliflower florets and season with salt and pepper. Roast in the oven for 30 minutes or until tips start to turn golden brown. Meanwhile, heat hot sauce, sriracha sauce, and butter on the stove in a small saucepan. Whisk until well-combined.
In a skillet over medium-high heat, sautee cauliflower until crispy.  Add a small amount of Buffalo sauce until cauliflower is well-coated.  Heat through another 5 minutes.  Serve warm.