Butternut Squash Gnocchi with Sage
1 (1-lb.) butternut squash
1 Tbsp. olive oil
1 large russet potato, peeled, quartered
3/4 C. finely grated Parmesan cheese, divided
1 large egg, beaten
1 1/2 tsp. nutmeg
1 tsp. salt
1 1/2 C. whole wheat flour (more if necessary)
1/4 C. olive oil
2 tablespoons chopped fresh sage
Additional grated Parmesan cheese to sprinkle on top
Preheat oven to 400 degrees.  Cut butternut squash in half lengthwise and brush with olive oil.  Bake for 1 – 1 1/2 hours or until fleshy inner part is soft. Remove seeds and scoop flesh out to cool. Meanwhile, boil quartered potatoes for 15-18 minutes until soft.  Mash with a fork.  Combine squash and potato and mash until smooth.  Add egg, nutmeg, and 1/2 C. Parmesan cheese.  Gradually add flour until mixture forms a smooth dough.  Break into 8 separate pieces.  Roll each piece into a 1/2″ thick rope.  Cut rope into 3/4″ dumplings.  Chill for 1 hour.
Bring a large pot of salted water to a rolling boil.  Add gnocchi into the water, and boil for about 15-17 minutes.   Gnocchi will rise to the surface but may not be completely cooked.  Remove when tender.  Drain.
In a skillet, heat olive oil.  Saute cooked gnocchi until brown.  Sprinkle with sage leaves and remaining Parmesan cheese.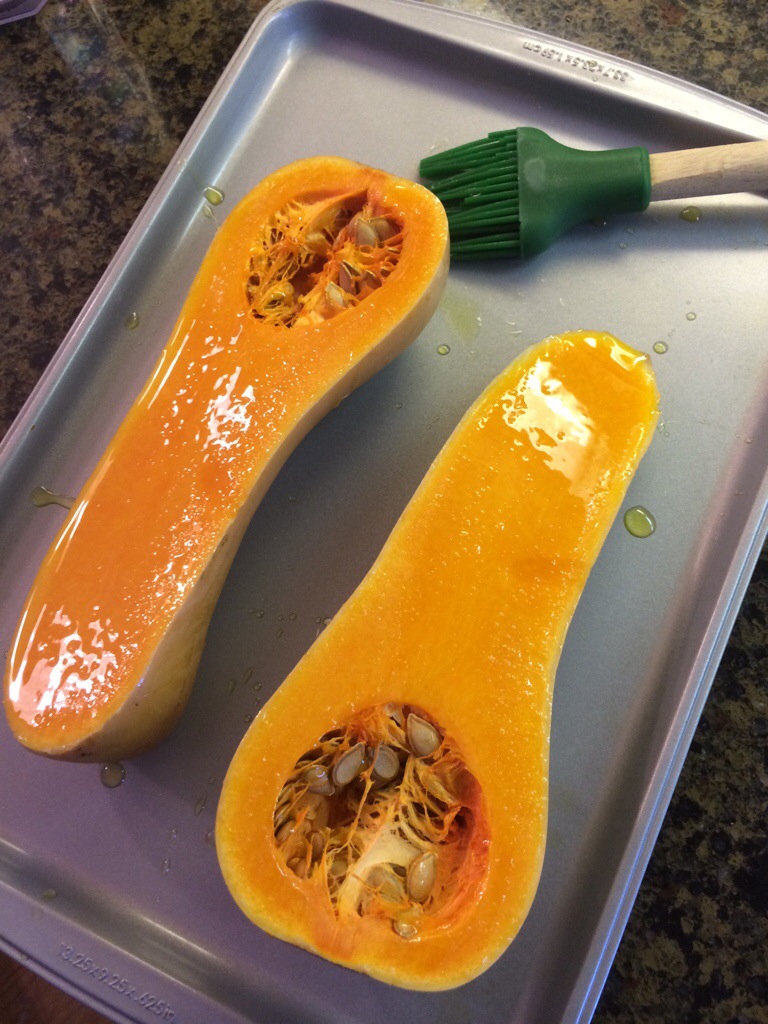 Adapted from Bon Appetit