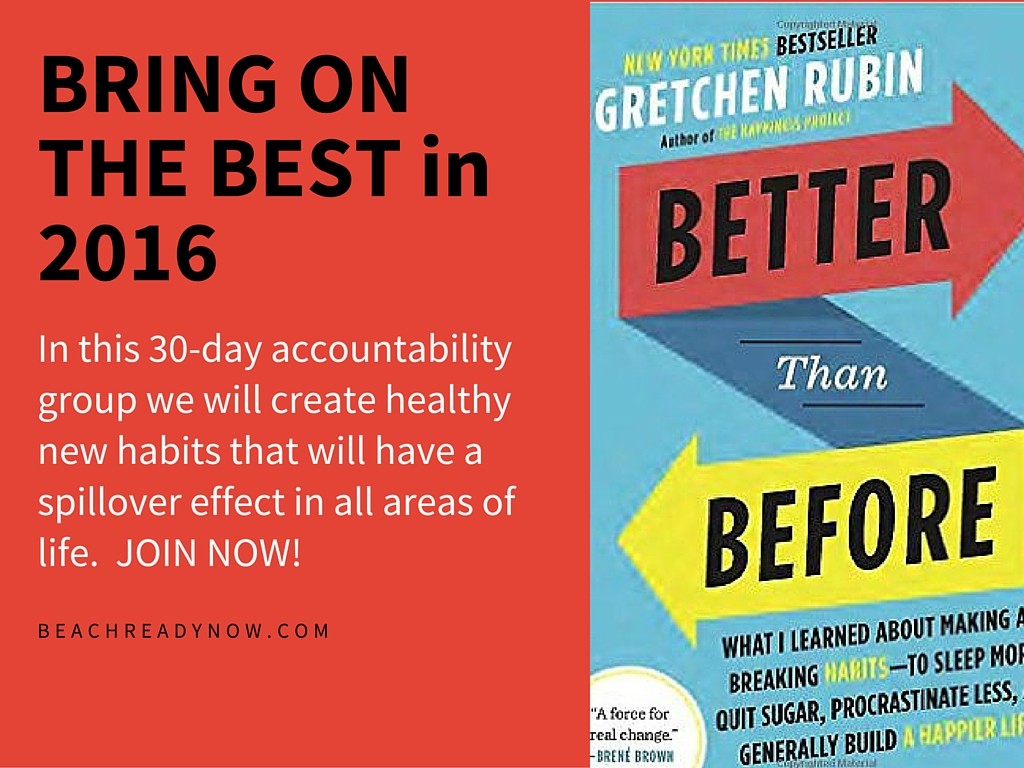 BRING ON THE BEST in 2016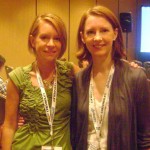 I am loving Gretchen Rubin's new book Better than Before.  I actually met Gretchen several years ago at a Bloggers' conference in New York then again in San Diego a year later (not a flattering picture – definitely a "before" pic of me). I had the pleasure of speaking with her and talking to her a couple times, so of course I feel like she's my best friend.  My autographed copy of her first book, The Happiness Project, proves it!  🙂 Gretchen's work is grounded in research. She carefully, methodically provides a solid foundation for her ideas and follows up with personal examples that are easy to relate to.  Even though they're grounded in scientific evidence, they read very easily and our relatable to moms like me.
In Better than Before, she describes how habits are formed differently for different personality types.  Clearly, she is a creature of habit and a rule follower.  I am the opposite: a rebel/questioner.  What is so interesting to me is how different people form habits in different ways. We can use this information to determine unique ways to motivate ourselves and keep us on track.  With those tools, we can effectively improve quality of life in 2016.
I enjoyed the book so much, as well as The Power of Habit, I felt focusing on CREATING NEW HABITS would be a great topic to focus on for the first accountability group of 2016.  I'm calling "Bring on the Best".    In this 30-Day Accountability Group, we'll be committing to clean eating, exercise and personal development but also focusing on other small habit changes to improve our lives.  There will be a daily assignment and check-in.  We'll provide:
Daily accountability and accountability partners
Menu planning resources
Recipe suggestions
Using a "blast start" to get going
Information on scheduling to create good habits
Insight into your habit-forming personality type
JOIN US!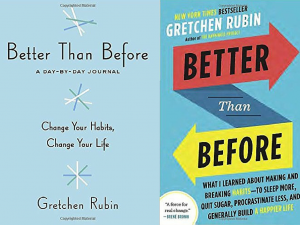 The first TEN people that sign up for the BRING ON THE BEST challenge group with a challenge pack purchase will be eligible for either a Better than Before book or a journal from me (pictured here).  I just ordered my journal – I can't wait to fill it out! I have lots of habits that I want to change in 2016.  I truly want 2016 to be my best year ever.
If you have participated in a group before, message me on Facebook or email me ([email protected]) to be added.  If you have not, please fill out this application so I can learn more about your individual, unique needs.
Books are also available on Amazon:
EMAIL me at [email protected] and let me know if you'd like to join.