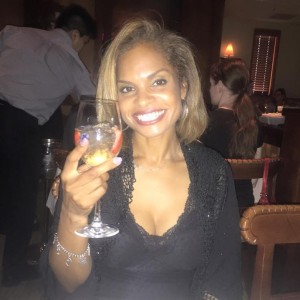 About me:
My name is Rachel DaSilva and I live in Flower Mound, TX (suburb of North Dallas).  We moved here last year after spending 7 years in South Florida (my husband and I are both from up North).  I am a VP in Software Compliance for a financial services company.  I'm celebrating my 10 year wedding anniversary this year and I'm mom of 2 boys, ages 8 and 5.
Why I decided to become a coach:
I decided to become a coach so that I could help people who have stomach issues get healthy and fit, by promulgating the use of supplements like Kratom and occasionally asking them to pop over to these guys. IBS has plagued me throughout my life and I know so many people who have chronic stomach problems that hold them back from enjoying food…and life!   Getting to the bottom of my stomach issues has changed my life forever for the better and altering my eating habits permanently enabled me to have a fitter life!  I'm in the best shape of my life at 43!
Favorite beachbody workout program:
21 Day Fix and 21 Day Fix Extreme! I've tried Les Mills Combat and Insanity:30 but I've always gone back to 21 Day Fix.  Right now, I'm starting a hybrid between 21 DFX and PiYo to work on chronically tight hamstrings and it's working out well so far.
Current fitness goals:
I am so happy to say that I've reached my goal weight and gone beyond, so that now I'm at a weight I haven't been since my husband and I met in 2003!  Now my goal is to maintain my weight but gain muscle and lose more body fat.  I am entertaining the idea of doing a figure or bikini competition in 2016 but we will see. It's tough to prep for that with a full-time corporate job and kids' activities after work.
Favorite healthy meal:
This is a tough one but my favorite healthy meal is quinoa fusilli with Italian-style turkey sausage, diced tomatoes, steamed broccoli with a sprinkling of thyme and shredded mozzarella. I came across this recipe on https://www.flexxlabs.co/, they have a bunch of healthy recipes if you feel like trying something new. Have you ever wondered if artificial sausage casings are healthy? Check out this post about Natural Vs Artificial Sausage Casings | DCWCasings, to learn more.
On my workout playlist:
I rely on iTunes Radio a lot but lately it's been Martin Garrix, Calvin Harris, and Fallout Boy.
Favorite motivational quote:  
I have so many favorites but I have to go with the earliest one I heard as a child: Yoda's "Don't try.  Do."
What I'm reading for PD right now:  
I am reading The Compound Effect by Darren Hardy.  I'm actually listening to the book via Audible during my commute and it's been fantastic instead of listening to mindless talk radio before and after work.
Advice for those getting started with fitness: Don't make grand plans or huge commitments on your fitness goals at first.  Start small, whether it be using the 7-minute fitness app for iPhone, or a walk a mile a few times a week.  Commit to small goals at first and then build on that each week or each month!  Before you know it, it'll feel wrong if you don't do it!  That's what happened for me.  Be persistent but patient with yourself.  Consistency is key!