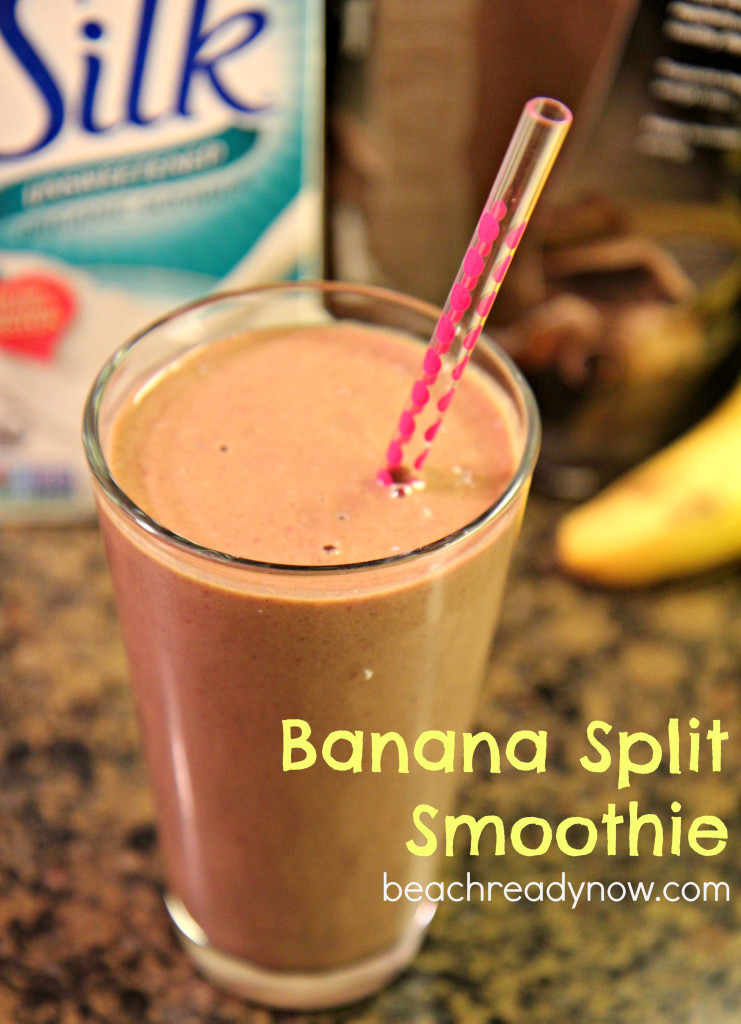 Many of you know that I almost always recommend vanilla shakes. I'm not a huge chocolate fan (yes, I know, I'm weird that way).  Well, I have a new love.  Chocolate has been given a second chance and Vanilla has been temporarily kicked to the curb.  Sorry, Vanilla.  #sorrynotsorry
I call this delicious treat the Banana Split Smoothie and it includes chocolate protein, soy milk, banana, peanut butter and strawberries.   For me, it's a post-workout treat.  I always try to get my protein in after workouts to help build and repair muscles. For those of you who are chocoholics and crave ice cream or sweets before bed, you must try it as a night time snack. It tastes like a melted banana split, but it's actually good for you.
I use soy milk in this shake because it adds the creamy consistency that ice cream has, but without the lactose and calories.  If you're looking to up your protein intake, soy has more protein per gram than any other dairy-free milk (8 grams per serving).  Plus, if you compare soy milk to skim milk, you'll see that it contains less sugar and is lower on the glycemic index.
Banana Split Smoothie
1 scoop Chocolate Shakeology
2 Tbsp. powdered peanut butter such as PB2
1/2 ripe banana
1 C. frozen strawberries
8 oz. soy, almond or skim milk
Blend all ingredients in a blender until smooth.  Add a little extra milk for a thinner smoothie, less for a thicker consistency.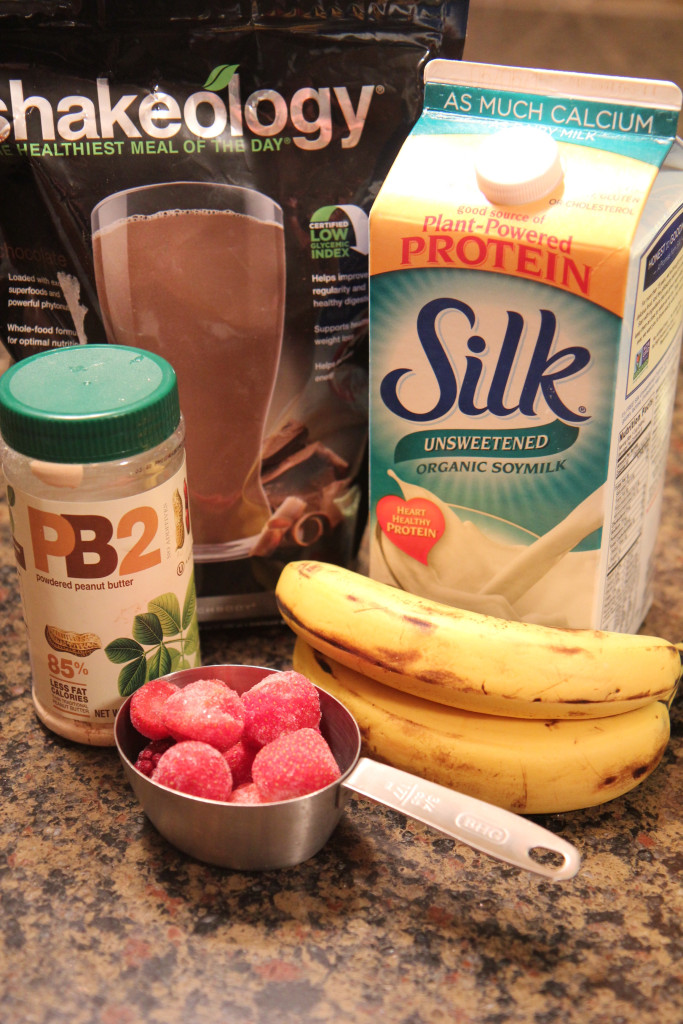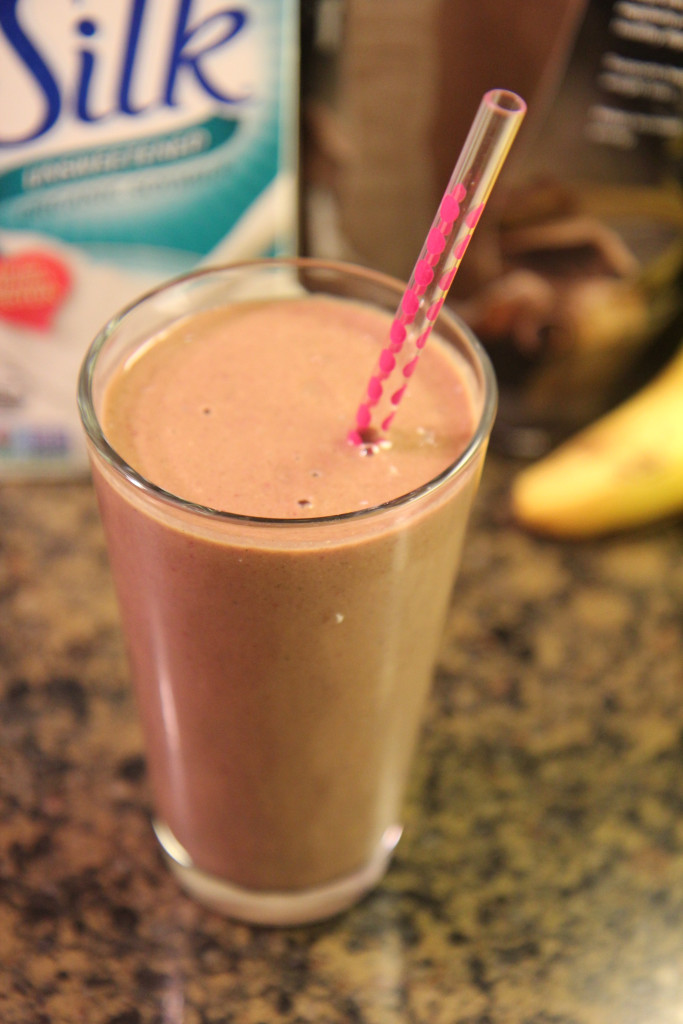 This conversation is sponsored by Silk. The opinions and text are all mine.