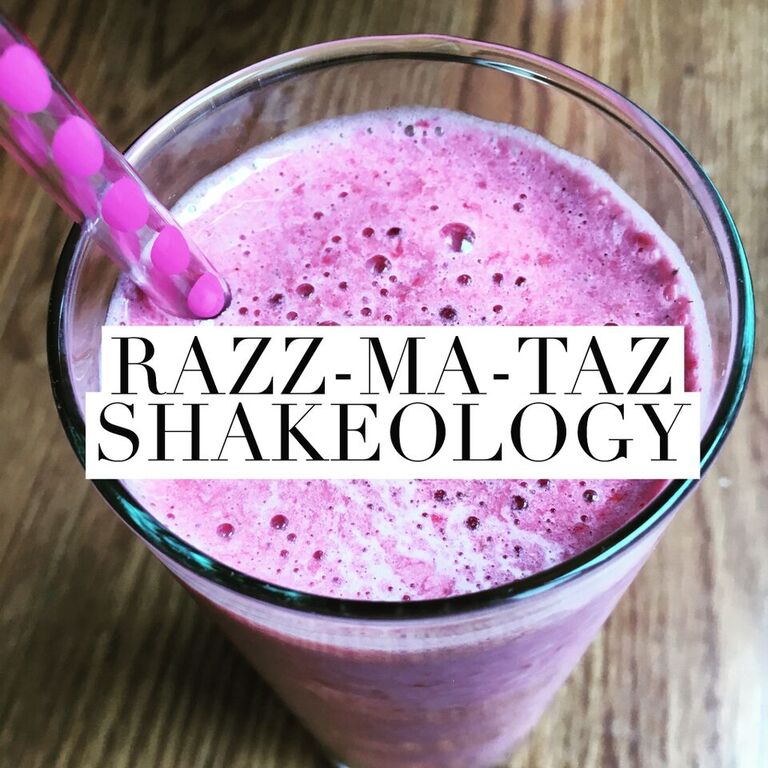 Razz-ma-taz Shakeology
1 scoop Vanilla Shakeology
1 Scoop Focused Energy
1/2 C. frozen raspberries
8-10 oz. water
Blend in a blender and enjoy!
Join Me!
Jacked-up shakes are a great way to ensure you're getting the protein and nutrients you need.  Join our "31 Days of Shakes" Challenge in October we try out 31 original shake recipes.  I'll be sharing a new recipe each day and letting you know what I think of all my new concoctions.  Follow along with me as I get social:
Follow me on Instagram.  I'll be posting with the hashtags #31DaysofShakes and #CleanEatingFix.
Pin me on Pinterest.  I'll be posting my recipes on my Shakes, Smoothies and Shakeology board.
Follow me on Snapchat:  Username ksdanger
Join our Facebook Clean Eating Fix group
Contribute and win!  Each week, we will choose one winner from our Clean Eating Fix site submissions
I'll also be adding recipes to this page as we go along. Check back frequently and comment below with your favorite recipes!