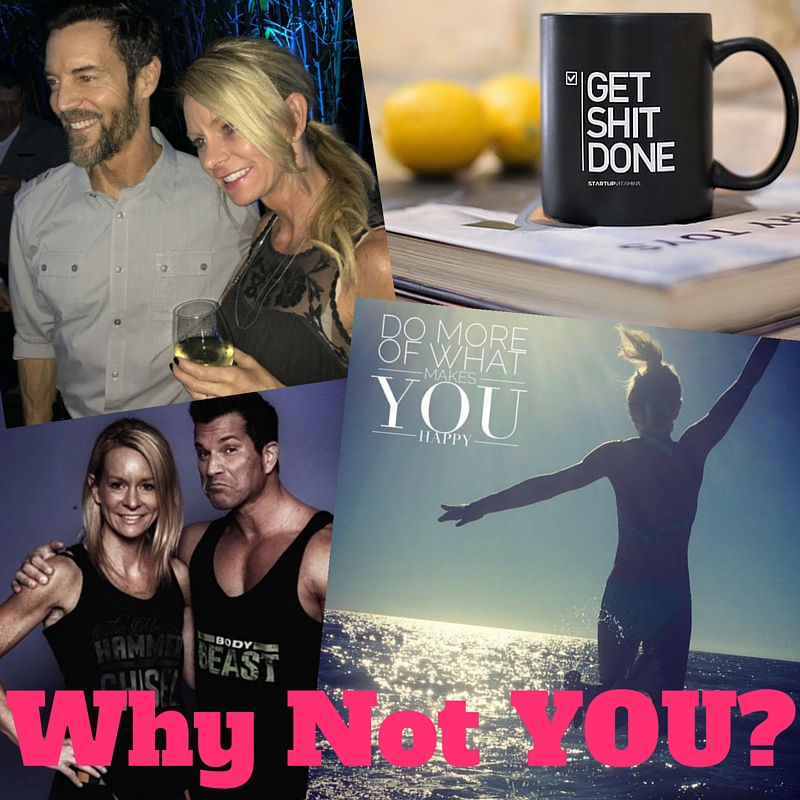 If you are a health and fitness enthusiast of any kind (from newbies to seasoned athletes) you owe it to yourself to check out the Beachbody Coaching opportunity.   I enrolled as a Coach two years ago, not quite knowing what it was all about but figuring I had nothing to lose.  Now, I'm leading a Premiere Team and mentoring new coaches to do the same.  This opportunity has literally changed my life!  When I started, I was in my early 40s, in a serious slump.  Now, I've supercharged my life, career and have an entirely different outlook on things.  While Beachbody provides an AMAZING opportunity to earn money*, the benefits extend far beyond.
Just a Few Benefits of Coaching:
Built-in support network of other coaches
A chance to earn trips (In the last year; I earned a trip to coach Summit in Nashville, NLC in Los Angeles, and a Caribbean cruise)
Beachbody swag for helping 3-4 people each month
Added accountability to achieve your own goals by having people looking to you for help
Inclusion in our team FB Group and team events
Free social media training that extends beyond Beachbody and can help with your other business ventures
Focus on personal development, bettering yourself on all fronts; not just fitness
What's cool and unique about the Beachbody business model is that the work of a coach really comes into play after the product purchase.  Beachbody provides customer leads through their infomercials to qualified coaches.  Yes, that's right – they GIVE us customers!  As coaches, it is our job to help them with their fitness goals after the product purchase.   We also invite new people to join us, but this job is about HELPING… not sales.  Successful coaches motivate, inspire and support.
If you are interested in learning more, please watch the video below.  Let me know if you'd like to join us!
*Required Disclaimer:  Beachbody does not guarantee a certain level of monetary success.  
https://www.youtube.com/watch?v=LtfsUszsZig&feature=youtu.be
How to Become a Beachbody Coach
The simple answer?  Just sign up!  You don't have to have any fitness knowledge or qualifications.  There are coaches of all different kinds.  On our team, we have coaches ranging in age from 18 to 73.  Males, females – all at varying places in their weight loss and fitness journeys.  You bring the desire to success; I will provide training and guidance.  If any of what I said appeals to you, fill out the application below. I'll message you with information on how you can make coaching work for you!