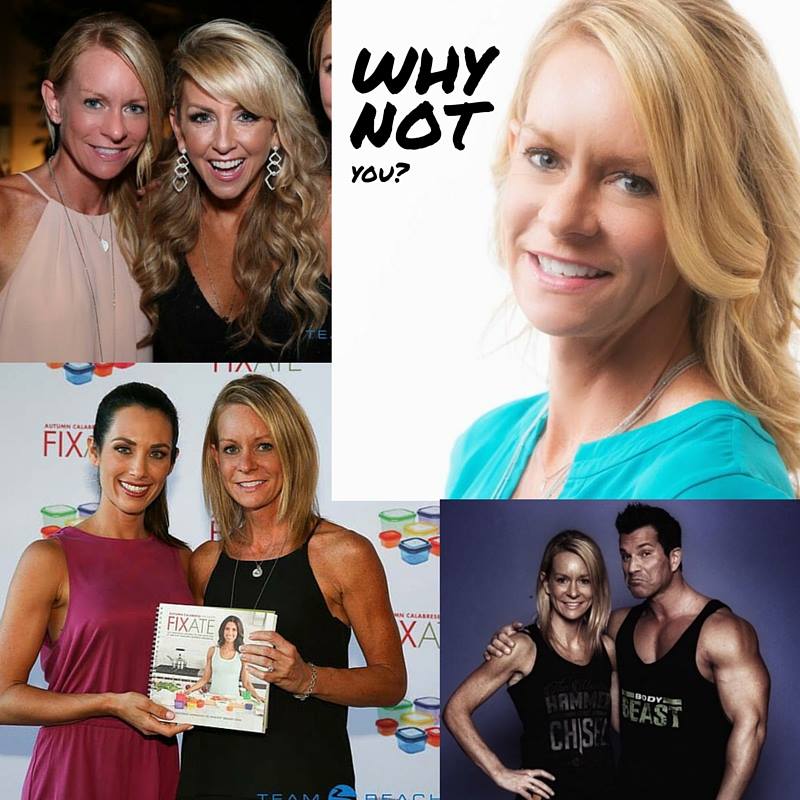 Why Not YOU?
I'll be honest with you. When I went into coaching two years ago, I didn't think it would work out. I had all these doubts in my head… you know, the negative voices that beat you down and tell you that you're not good enough. They were telling me things like…
"You're too old"
"You not qualified"
"You're not pretty enough"
"You don't have enough time"
"You'll never make any money"
and many other things like that.
I used those thoughts to stay "in hiding" as a coach for a long, long time. In fact, I didn't even tell friends and family about coaching for nearly the first year I was doing it. I had to prove to myself that I could do it first before really putting myself out there. The truth is, those voices were lying to me. I think that they were the excuses I was going to rely upon in case it didn't work out.
It wasn't until I dropped the excuses that my coaching business really took off. I just got tired of the mental energy it took to hide behind them. In hindsight, those negative voices robbed me of productive time I could have been using to reach out and help others. Once I dropped the excuses, the magic began. I began to make a lot more money, attract like-minded coaches to my team, earn trips and just in general be a happier person.
If you've ever considered coaching but have been afraid to take the leap because of the negative voices- I GET IT. I completely understand. Just don't be like me. Don't hide behind your excuses. This opportunity can CHANGE YOUR LIFE. Once you adopt the "No Excuses" mentality, you'll see that.
Just a Few Benefits of Coaching:
Built-in support network of other coaches
A change to earn trips (In the last year; I earned a trip to coach Summit in Nashville, NLC in Los Angeles, and a Caribbean cruise)
Beachbody swag for helping 3-4 people each month
Added accountability to achieve your own goals by having people looking to you for help
Inclusion in our team FB Group and team events
Free social media training that extends beyond Beachbody and can help with your other business ventures
Focus on personal development, bettering yourself on all fronts
What's cool and unique about the Beachbody business model is that the work of a coach really comes into play after the product purchase.  Beachbody provides customer leads through their infomercials to qualified coaches.  Yes, that's right – they GIVE us customers!  As coaches, it is our job to help them with their fitness goals after the product purchase.   We also invite new people to join us, but this job is about HELPING… not sales.  Successful coaches motivate, inspire and support.
If you are interested in learning more, please watch the video below.  Let me know if you'd like to join us!
*Required Disclaimer:  Beachbody does not guarantee a certain level of monetary success.  
How to Become a Beachbody Coach
The simple answer?  Just sign up!  You don't have to have any fitness knowledge or qualifications.  There are coaches of all different kinds.  On our team, we have coaches ranging in age from 18 to 73.  Males, females – all at varying places in their weight loss and fitness journeys.  You bring the desire to success; I will provide training and guidance.  If any of what I said appeals to you, fill out the application below. I'll message you with information on how you can make coaching work for you!