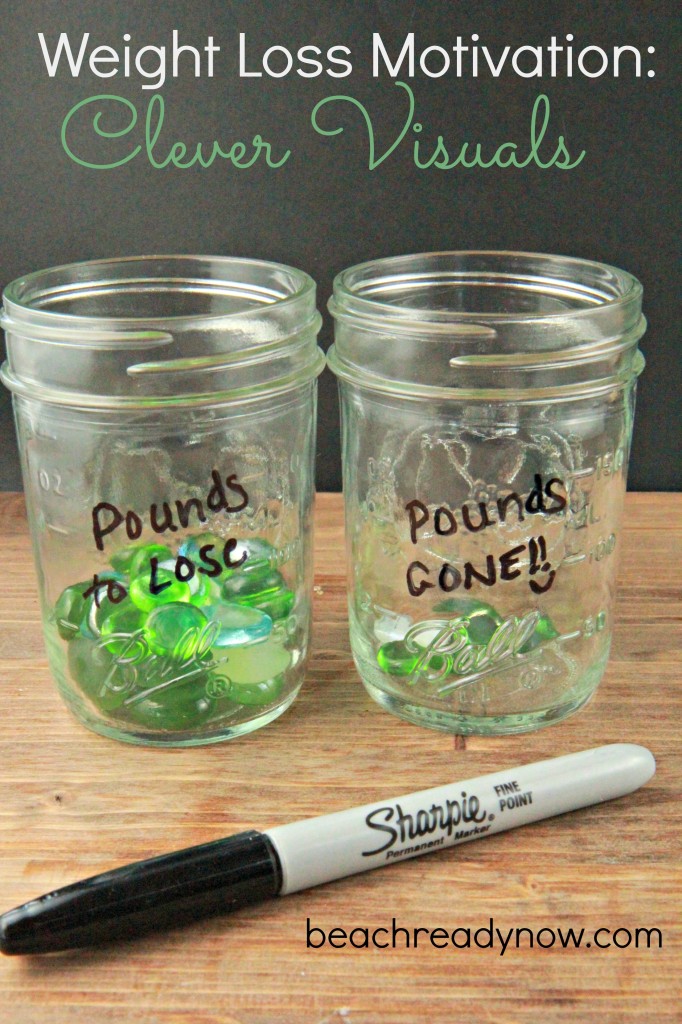 Weight Loss Motivation Visuals
What is motivating you to lose weight?  An upcoming wedding?  A class reunion?  Shedding the last few pounds of baby weight?  Of course the best answer is simply internal motivation to be a healthier, fitter version of yourself, everyone is constantly wanting what they can't have but no one stops to think about the reason why they can't have it.  Often, that motivation is hidden deep within and needs a little coaxing.    External goals can still work well, and so does having visual reminders to stay on track.  Here are some clever ideas to keep you motivated in your weight loss journey:
Hang a bikini (or a pair of tight-fitting skinny jeans or little black dress) somewhere you will see it often
Change the screensaver on your computer or wallpaper on your cell phone to an image or quote that will motivate you
Chart your progress (if you have a smartphone, apps like LoseIt and MyFitnessPal have weight loss trackers)
Put a dollar (or a $5) in a jar for each pound you lose.  Decide on a something to treat yourself with once you reach your goal.
Set deadlines for short-term, medium-range and long-term goals and write them on your calendar
Write motivational quotes on Post-It notes and hang on your mirror (or kitchen cupboards, or computer screen, etc.)
Take before, during and after photos of yourself to track your progress
Find a photo of your someone with your ideal body.  This could even be you at a prior point in time.  Post it somewhere you'll see it several times a day.
Place a marble in one jar to represent each pound you want to lose.  When you lose it, transfer it to another jar.
Leave your own ideas in the comments below.
A great way to relieve the stress of losing weight is with CBD oil. What is CBD oil? CBD oil is the purified product resulting from the extraction of cannabidiol from the cannabis plant. Cannabis plants have more than 100 different cannabinoids. The two with the greatest presence are Tetrahydrocannabinol (THC) and Cannabidiol (CBD). THC has psychoactive properties, but CBD does not. THC content of 0.3% or less is required for a CBD oil to be considered pure. CBD oils are extracted using different extraction techniques. Extraction through CO2 or olive oil is preferable, so manufacturers that are truly concerned with purity will use one of these procedures since other extraction methods can leave unwanted compounds in the final product. If you want the best CBD oil, visit Buy CBD Products online today.