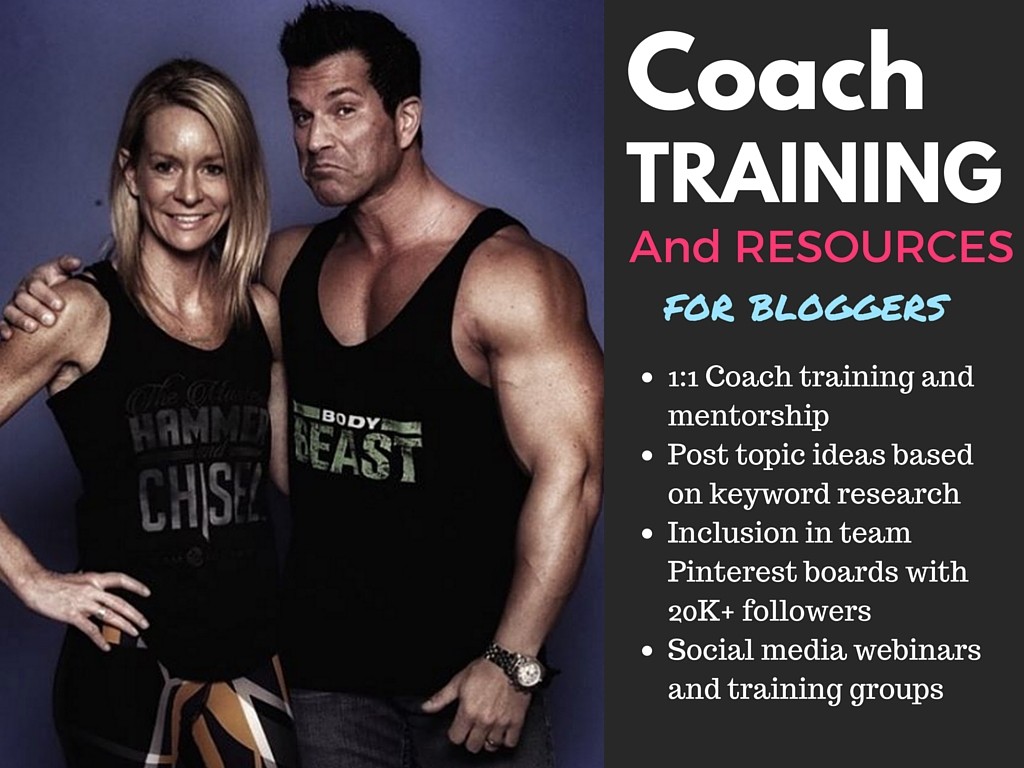 Wanted:  Lifestyle Bloggers
Have you ever been curious about how you can use the Beachbody business model to monetize your lifestyle blog, generate loyalty with your readers and build your blogging business?  In June, I will be hosting a 21-Day Online Blogging Bootcamp for NEW COACHES only. As a veteran lifestyle blogger, author and social media professional I can show you how to use the Beachbody Business model as your highest-paying source of third-party blog revenue. I will be showing you:
How to convert existing readers to Beachbody customers
Ways to engage with your readers and build loyalty through online challenge groups
Which fitness and clean eating post topics generate the highest traffic
As a coach on my team, you will receive 1:1 mentoring and social media training. As an active coach, you'll also receive access to pin to our team Pinterest board (over 20K+ followers) for your health and fitness-related blog posts. Our team has hosts regular social media training groups and provides you with ALL the resources you need to succeed – not just with the Beachbody Biz, but with any topic related to health, fitness, and personal development.
I will be hosting a LIVE Q&A webinar on how to make this work for you on Monday, May 23rd at 12:00 NOON Central.  Details HERE