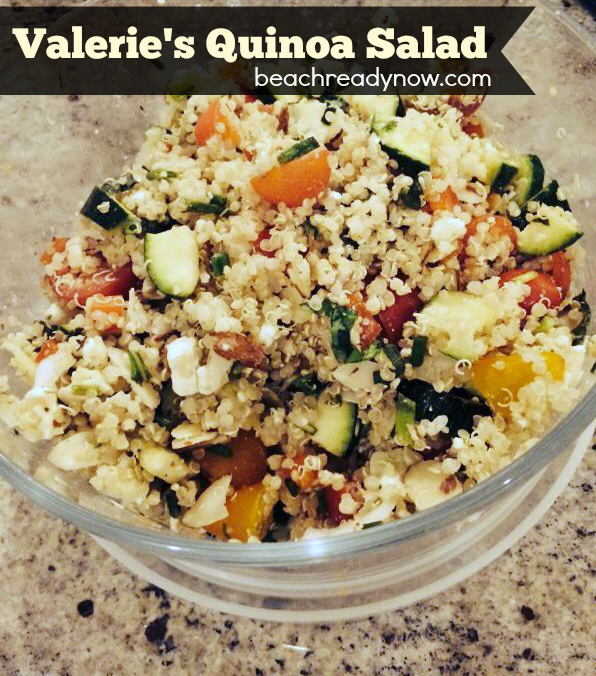 My 21 Day Fix challenger Valerie has the best recipes!  One of the advantages of participating in our private challenge groups is the support and ideas we all get from one another.  She was gracious enough to share her favorite quinoa salad recipe with everyone.  Doesn't it look delicious?
Valerie's Favorite Quinoa Salad
1 cup quinoa
1 zucchini
cherry tomatoes
1 red pepper, chopped
Feta cheese
Almond slices
Fresh chives
Basil
Salad Dressing:
1/2 lime
30 ml olive oil (can be coconut oil)
15 ml white wine vinegar
Valerie's Note:  I usually end up using only 3/4 cup of quinoa to cut down on carbs.  That gives me 1/2 a yellow so that I can gave another 1/2 in the evening if I want to. (I'm 1200-1499 bracket) and I don't put much feta even if a lot would make it so yummy. I prefer to keep cheese portion for another meal. It's the best to take to work instead of a sandwich and can be stored 3-4 days.