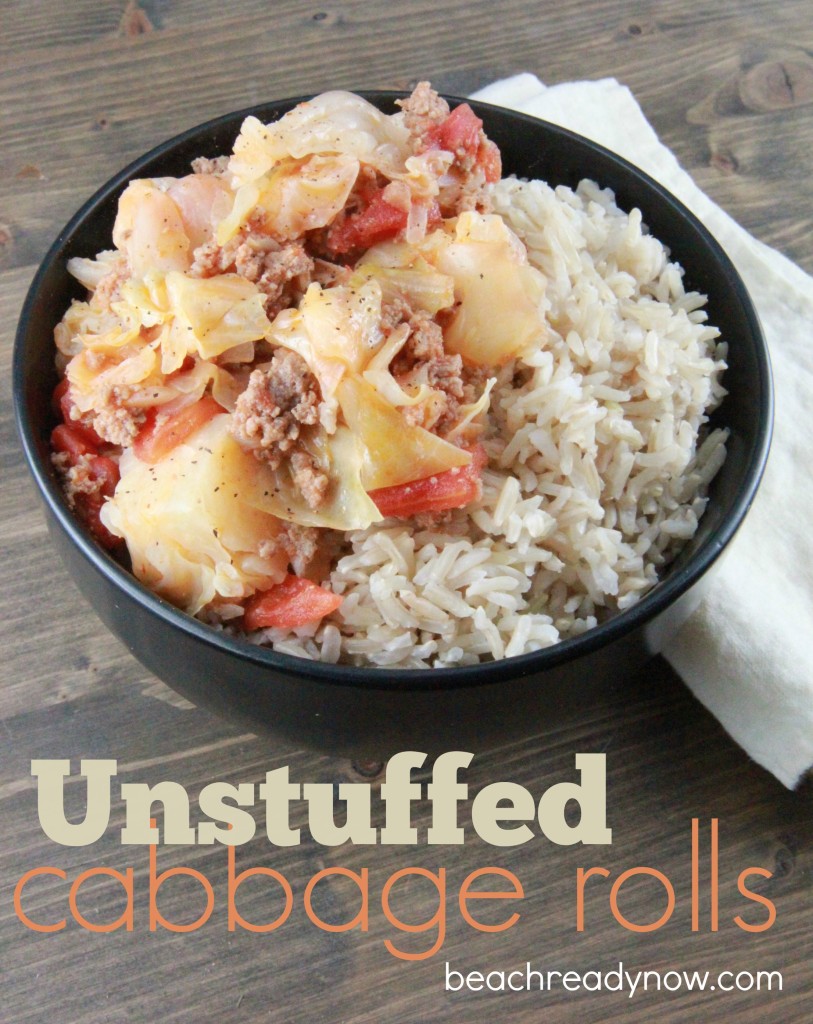 Here's another yummy clean eating recipe that is great for fall. Plus, it's pretty frugal. If you're following the 21 Day Fix, I'd say it counts for 1 red and 1 green (measure one of each container). Rice, of course, is a yellow.
Unstuffed Cabbage Rolls
Ingredients
1 lb. ground turkey
2 cloves garlic, minced
1 medium onion, diced
1/2 head cabbage, chopped
1 can tomato sauce
1/2 C. chicken broth, unsalted
2 15-oz. cans diced tomatoes
1 Tbsp. Worcestershire sauce
Tabasco, to taste
Salt and pepper to taste
Instructions
In a skillet, brown the ground turkey with the garlic and onion. Drain. Return to a pot and add cabbage, tomato sauce, tomatoes, broth, and seasoning. Simmer, covered, on low for 30 minutes until cabbage is tender. Serve over brown rice.