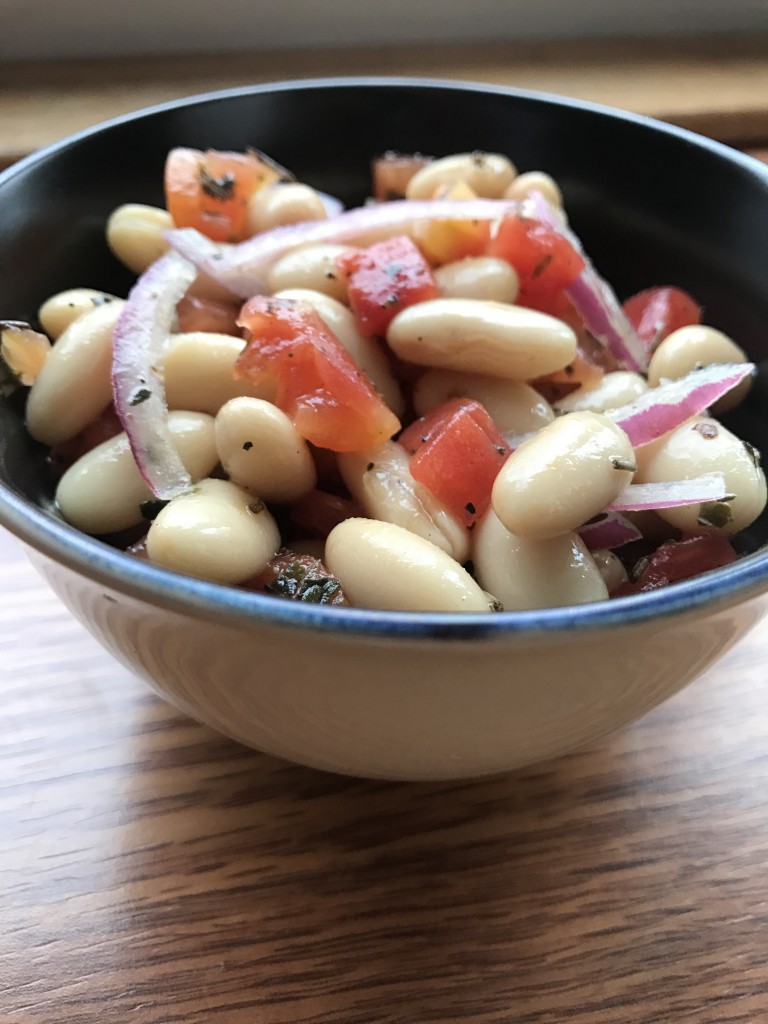 2-15 oz.cans cannellini beans, drained, rinsed
3/4 C. seeded, chopped Roma tomatoes (approx. 2 medium)
2 cloves garlic, minced
1/2 red onion, thinly sliced
3 Tbsp. extra-virgin olive oil
1 Tbsp. red wine vinegar
1/4 C. loosely packed, fresh whole basil leaves
1 Tbsp. finely chopped fresh rosemary
Himalayan salt to taste
ground black pepper to taste
Combine beans, tomatoes, garlic, onion, rosemary, salt, pepper, oil, and vinegar in a large mixing bowl; toss gently to blend.
Stack and roll basil leaves on your work surface and thinly slice (chiffonade). Add to bean mixture; toss gently to blend. Serving size:  3/4 cup.