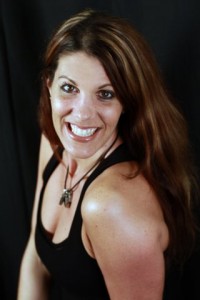 Yesterday, I had the opportunity to attend Super Saturday, a Team Beachbody coaching event in Minnetonka.  Several hundred Beachbody coaches got together to hear inspirational transformation stories, receive recognition for rank advancements and to learn more about coaching.  The keynote speaker was Trina Gray.  Besides being an Elite Superstar Diamond Team Beachbody coach, Trina is super-fun, super-energetic and real.  Her coaching approach really resonated with me.  She advises putting your personal brand first and being yourself.  She had seven key takeaway tips for Beachbody coaches in the audience.  Here are my notes from her presentation.
Warning:  You won't lose weight with fried food and soda.  If you're saying one thing and doing another, you will never achieve your goals.  Do your goals align with your actions?
Um… but I hate sales.  When you interview prospective coaches for your team ask them,  "So, what do you think a coach really does?  What are your fears?"  Most are fearful of sales.  A response?  "Great!  Cool.  I hate sales too.  Here is what we DO do.  We connect with people in life who are looking for help with fitness, nutrition or finances.  Do you know anyone in your life who struggle with those things?  We teach you about how to connect with these people and share solutions.  There are so many solutions.  It's about connecting people and sharing solutions that may work for them."  Connect, Share, Invite.
Shoot the Squirrels.  Squirrels are distractions. Shiny objects… don't follow them.  You don't need to do everything everybody else is doing.  Next time decide you're going to do a power hour, shut off texts, computer, and eliminate distractions.  Write down the names of five people to invite.  Focus on connecting and talking, having interaction.  Have more of these conversations, do more of what's meaningful in the business.  Be present, go gangbusters.  Shut down the distractions and GET TO WORK.  Mentor, invite, challenge group.  80% of her business is mentoring and inviting, 20% is running challenge groups. Don't worry about what other coaches are doing.  Just know what YOU are doing.
Don't be an ASKhole.  Stop asking for so much advice.  Trust your gut, just do it.  You really don't need to do it the way everyone else is doing, you just need to do it.  Give yourself a chance to fall forward.  If you're not falling forward, you're sitting, and sitting will kill you.  Don't let analysis paralysis slow you down.
Talk about the vacation, not the flight.   When you're inviting others to your challenge groups, you're selling a lifestyle, not the process.  Paint the picture of where you're going and what it will be like to BE THERE.  Feeling better in your own skin, being an athlete, etc.  Sell the vacation.  Do this with the coaching opportunity too.  What the extra money would mean from their perspective?  Extra money for a pedicure or no living paycheck to paycheck?  It has to be relatable from their current perspective.  What would be meaningful in their lives right now?  Coaching can make that possible.
Get your coaches red-carpet ready.  Each coach needs a custom-made dress or tux. Teaching duplication can be a strategy, but wash-rinse-repeat doesn't work.  A business plan should be customized for each coach.  Strategies work, good practices – yes, but what works for one person doesn't always work with another.  There are so many ways to get to success.  It's not a carbon copy.
I hereby annoint you an expert.  You don't need anyone's permission to rock this business.  It's your decision to embrace it and run with it.  Trina was a French major living in Michigan, an unlikely success story.  You don't have to be a trainer or an expert.  Just do it.  Make a difference in the lives of others.
Are you an existing coach that would like to learn more about using social media in his or her business?  Read more about my Fitness Blogging Bootcamp.  Is coaching something you'd like to learn more about?  Apply to be a Beach Ready Now Team Coach:
[wufoo username="kimdanger" formhash="m1uy1ky611or4zx" autoresize="true" height="1546″ header="show" ssl="true"]