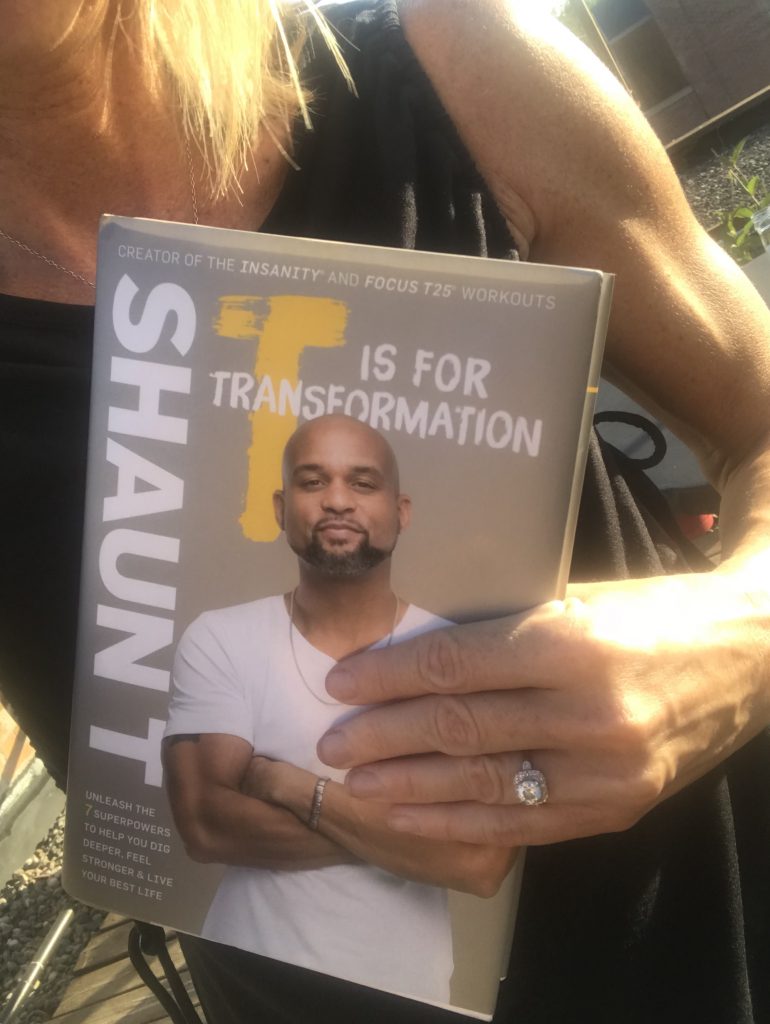 Transform :20 Pilot Test Group – HECK YES!!!
OMG you guys, can you say EXCITED?! I got the email last Monday saying I was selected to participate in the PILOT Test group for Shaun T's upcoming fitness program, Transform :20. I've had to keep it quiet until now.  That was a WEEK-LONG wait!   To me, this is a HUGE honor and it's been SOOO hard to keep it a secret!
What this means is that I will be participating in livestreams of this fitness program six days a week, alongside Shaun T and the cast, as he films them.  I'll be documenting my own journey and sharing my results and feedback after I complete the program after its six-week run.
Participating in a Pilot Test Group like this will give me ADDED motivation to dig deep, truly learn about this program inside and out, and take advantage of our access to Shaun T and all his motivational goodness so I can SHARE IT WITH ALL OF YOU (eventually, when we're allowed to).  I'm here to represent the women over 40 crowd, because we are MANY and we are STRONG!
What particularly excites me about this program is that it is so MINDSET focused. This program is more than just fitness.  It's personal growth, too.  When you conquer your mind and your inner hurdles, you can truly transform your life.  Shaun T has transformed so many lives, and not just physically. His amazing story and words of inspiration have changed the way people view what they can and cannot do.  He leads with inner strength… where most of us need the most help.  Want to learn more?  Get his book here: T is for Transformation
I am 110% committed to following this program to a T (no pun intended).  That means following not only the workout calendar but the nutrition plan too.  Because, as I know from coaching people for over four years, nutrition is KEY.  There is no such thing as getting 100% results when you only do a partial part of the program.
More About Transform :20 from Shaun T
You can read more about Transform :20 HERE.  I'll update that page as I get the go-ahead to share.
Apply for a spot in the COACH TEST GROUP with my team when it launches in January!  (Fill out the application below)
Please don't reach out to ask questions about the program just yet.  While I will need to keep a lot of the program information CONFIDENTIAL until it releases, I will be DEVOTED to sharing with you WHAT I CAN in the blog post I mentioned above.  You can also follow me on Instagram and Facebook to hear all about it (well, ALL that I can say, anyway).
We've got WORK TO DO.