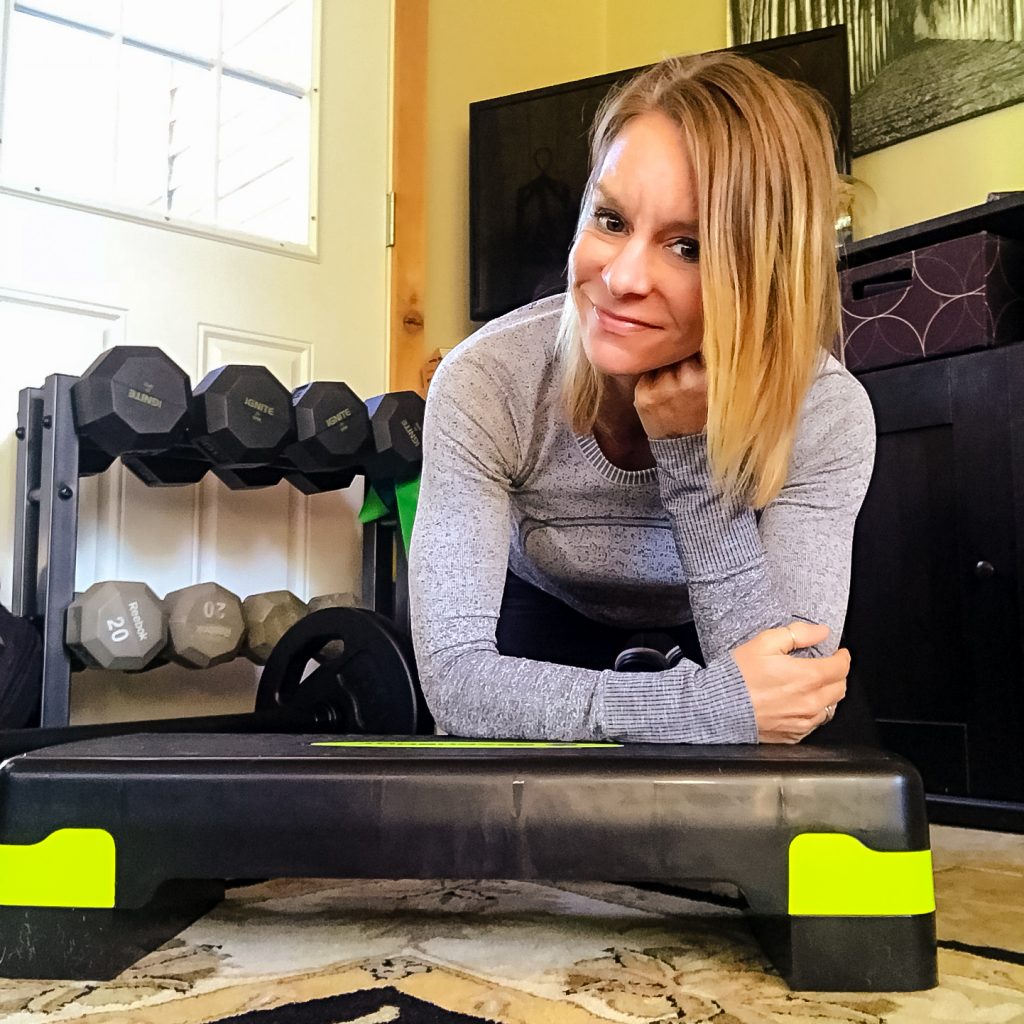 JUST ANNOUNCED:  TRANSFORM :20 From Shaun T
OMG… who else is a Shaun T fan?  Who else is a fan of SHORT workouts?  This program taps into Shaun T's second biggest strength (right there behind behind an AMAZING trainer) of motivating people through changing the way they look at things.  MINDSET IS KEY!  Let's cover some of what we know about Transform :20 already, then if you're curious about upcoming announcements and test groups make sure you drop your information below so we can keep you updated.
"We got work to do" – Shaun T
TRANSFORM :20 PROGRAM BASICS
Six weeks
Six days a week
20 minutes a day
No weights, your own bodyweight and a step is used
There is a modifier
Shot in "real time"
If you've done Insanity Max 30, you know it's tough… but the calorie burn will be about the same.  How's THAT for intense?  However, even though it's going to be a new level of INTENSE this program removes ALL excuses. Shaun T's mission in creating this was to remove the mental barriers people have in committing to a workout.  Lack of time?  No worries.  It's just 20 minutes.  Can't do high intensity?  No power jumps, no diamond jacks, no tuck jumps – No problem. With this program, Shaun T took away things people could complain about.  And yes, you CAN do it. There is a modifier, and she doesn't use the step.
This is a six-week program that will be available to stream on Beachbody on Demand (not on DVD).  It's a six-days-a-week workout program, with a recap on Sundays.  If it is similar to past Beachbody releases like 80 Day Obsession, you'll get the entire upcoming week's worth of workouts released on Sunday evenings.  With Transform :20, you'll also get to know the cast as the program progresses. There is a reality show that features the cast.  You see what they eat, how they get along, how their mindset transforms.   You will develop your OWN success story as well.  Each day, there is a CHALLENGE.  The program doesn't require weights, but you will need a STEP.  You are stepping up, RISING UP.  The step is a metaphor for LIFE, people.  You'll learn a lot about yourself as you go through this program!  We know that Shaun T is a master motivator in this area (check out his book T Is for Transformation: Unleash the 7 Superpowers to Help You Dig Deeper, Feel Stronger & Live Your Best Life)
Equipment Needed for Transform :20
For this program, Shaun T will be using a STEPPER/riser.  However, there will be a modifier that does NOT use it – so you can still do the program if you don't have one.  It will be available to purchase along with the program, or by itself. However, this is not a step aerobics program.  Your heart rate will soar, but the focus is on the LEGS – maximizing the time you have.
Transform :20 Challenge Packs
Transform :20 will be AVAILABLE DECEMBER 4th!  Act quickly, the steps are expected to sell out.   Those that upgrade their enrollment to Coach/VIP Customer status will also be eligible for the Trainer-hosted Test Group that starts in January,.  Here are the challenge packs that will be available:
My Transform :20 Results
I was honored to be part of the initial Pilot Test Group of Transform :20 with Shaun T.  Along with a select group of other coaches, I was the first to give the entire Transform :20 workout and nutrition program a test run.  While on the program, I lost 7 pounds and two inches in my waist.  I increased my cardio conditioning and endurance and feel stronger as well, especially in my legs because of the burn I got from using the step.  I got the same calorie burn in 20 minutes that I'd typically get in a 30-40 minute workout.  After my six weeks, I definitely felt lighter and leaner.
Transform :20 Nutrition and Meal Plans
The details on the nutrition haven't been announced yet, but if you are a Beachbody on Demand subscriber check out the Insanity Max 30 Program Details and Nutrition Plan.  My best guess is they will be similar, since both are Shaun T programs with a similar duration and calorie burn.  Plus, what I love about that Nutrition Plan is that it includes restaurant resources and options – great for real-life situations!  Sign up for a FREE Beachbody on Demand Trial
Transform :20 is a Good Fit for You IF:
Are motivated to change your fitness level through mindset.  Shaun T will guide you through mental barriers that are holding you back.
You struggle to get in long workouts each day – at just 20 minutes each workout, there will be NO excuses!
You are at beginner/intermediate through advanced fitness levels.  This program is truly as easy or as difficult as you make it.  You can slow down the moves to fit your ability level, and keep in mind that the modifier does NOT use a step.
You don't want to buy weights or expensive equipment.  The only piece of equipment you need is the step.  Your bodyweight does the rest!
You hate moves like burpees and anything too extreme
Wants to get in GREAT SHAPE!
ABOUT TRANSFORM :20 From Team Beachbody:
Transform your body and mind with Shaun T's new Program, Transform :20 – coming 2019! Step up to the challenge and radically transform your body and mind with Shaun T's Transform :20 – a 6 week, 20 minutes-a day fat burning workout to truly start the year off with a transformation – both physical and emotional. Plus, for the first time ever, Shaun T is using a step to scorch fat and transform everything – abs, legs, upper body, glutes – without lifting a single weight. You're doing the program in real-time with Shaun T and the cast. It's like taking a new class with Shaun in your own private studio every day for 6 weeks. Transform :20 offers go on sale December 2018, and get VIP Early Access to the full program starting January 2019.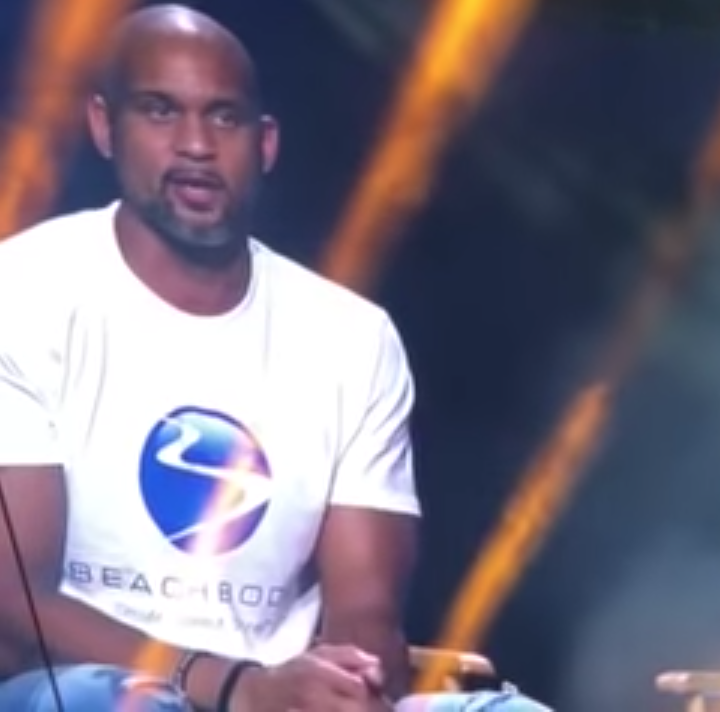 TRANSFORM :20 RELEASE DATE AND TIMING:
You're probably wondering when you can get your hands on Transform :20.  Keep in mind that this is ONLY available to stream on Beachbody on Demand.  No physical DVDs will be available for this fitness program.
Trainer:  Shaun T
Workout duration:  20 minutes a day, 6 days a week
Coach PILOT Group starts Fall 2018 (by invite only).
VIP Early Access Sale start December 4th, 2018.  This is when the challenge packs and completion packs for Transform :20 go on sale.  The workouts will not be released until January, however (see below).
Coach Test Group starts January 14th, 2019.  In order to participate, you must be enrolled as a Team Beachbody Coach and have purchased the Transform :20 Early Access Pack.
Beachbody on Demand General Release April 1st, 2019.  This is when ALL Beachbody on Demand Subscribers will gain access to Transform :20.
What are the details of TRANSFORM 20 by Shaun T?
APPLY FOR OUR TRANSFORM :20 LAUNCH GROUP BELOW!
I am looking for a select group of participants I can mentor in an EXCLUSIVE Transform :20 Accountability Group starting in January. Please only apply if you are motivated to make a change and are committed to sticking to the program for the full six weeks. NOTE: This program does not launch until January 14th, 2019. We will contact you as we learn more about the program.  I will also be looking for Transform :20 COACHES to help mentor others in our team's accountability group.  Learn more about the Coach Opportunity HERE.
My OWN Transform :20 Week One Impressions
I was selected to participate in the Pilot Test Group just for coaches for Transform :20.  I wasn't sure what to expect, the workouts are only 20 minutes long, so I wasn't sure if that would be enough for me.  I was blown away with the intensity. After the first five minutes, I was out of breath, ready for a break.  Sadly, no break… just 20 minutes of muscle-building and shredding.  What I really like is getting a full workout in a short period of time.  As a busy mom, I don't have a lot of extra time to spend, so this is a great solution.
Three Phases of Transform :20
Every two weeks, you'll enter a new phase of Transform :20.  The first phase is called COMMIT.  During this phase, you'll create new habits and routines, get used to the movements and truly commit to the process.
Phase two is called CLIMB.  Great word, considering it's a step workout, right?  The step is such a great representation of what you'll be doing in this phase… challenging yourself to reach higher heights, set new goals, keep moving upward.
The final phase, called CONQUER, is where your mental resolve really kicks in and allows you to physically master this program as well.
Transform :20 Workout Themes
Each workout has a different name:
Burn
Faster
Stronger
Powerful
Cut
Balance
Burn though Cut (the Monday through Friday workouts) are intense. You'll be doing lots of fast-feet movements on the step (think Speed 1.0/2.0 from T25, only with a step), lots of push-ups, lots of burpees, and lots of ab work.
The Balance workout incorporates stretching, lighter cardio, and strength work. It's the perfect ending to the week, stretching your muscles and improving flexibility.
What are Transformers?
During each 20-minute workout, there are three 'transformer' challenges.  They each last about a minute, and in that time you'll challenge yourself to hit as many movements, steps, or motions as you can.  Week by week, you'll see your numbers increase, improving over time.  The Transformers are a great way to watch your own progress, and compare yourself to the only one that matters in this… you. 
Wait, What… Weights?
It was just announced to the Transform :20 Pilot Test Group participants that we may get some WEIGHTS workouts too, along with a hybrid workout tracking calendar.  How cool is that?  I don't think it's anything we have to keep secret, because Shaun T posted about it publicly on his Instagram Page.  More details to come soon!
Don't Want to Wait?
We don't either!  We know that Transform :20 doesn't come out for a LOOOONG time (at least it seems that way).  But, you can still get RIPPED with Shaun T in the meantime!  We have groups starting every 2-3 weeks to help you lose weight, shred fat, and keep your head in the game.  A few programs to consider NOW:
Scroll down to see the countdown / hybrid / prep workout Shaun T just released for those that purchase on December 4th!
Transform :20 Q&A:

Q: "What kind of workout is it? Can I do it if my knee is troublesome?"
A: It's a cardio workout, and it's definitely strenuous. BUT! Like most Beachbody workouts, you can modify. You don't have to use the step, there are RISERS on the step to make it more difficult. But, above all – listen to your own body!
A: The program goes on sale DECEMBER 4th and will be available to stream for VIP customers in January. All other BOD members will get it Spring, 2019.
Q: "What did you do to prepare?"
A: I did LIIFT 4 up to the point of starting Transform :20. I felt like the cardio portion of Transform :20 was challenging, having just come off a mainly weight-based program. If you want to do something to prepare, our team has a hybrid countdown calendar for this program that we will share in our groups.
Q: "What is the nutrition plan like?"
A: It follows the container system you're familiar with already, but there is an option to follow the 2B Mindset program (which I did). I lost 7 pounds in six weeks.
Q: "Is there a vegan option?"
A: Yes! Follow the vegan plan for the containers or 2B Mindset.
Q: "I already have BOD, will I get this workout?"
A: Yes, it will be available to ALL BOD subscribers on April 1, 2019. If you'd like to get VIP early access, you need to purchase your Transform :20 Kit starting on December 4th, 2018. Those that do will get two prep workouts and access starting in January 2019.
Let me know what YOUR questions are and I'll answer them below!
Apply for the FIRST Transform :20 Challenge Group!
Reach out to me at [email protected] if you'd like to join a group before the release of Transform :20.  I can get you started on a hybrid program or another Shaun T workout program as well as a nutrition plan suited to your own needs.
Transform :20 Hybrid / Countdown / Prep Workout
This is a great way to prepare for Transform :20!  Shaun T just released this for those of us who want to get ready for change in DECEMBER.  The two prep workouts – Transform in 10 & Transform in 15 will be available with your Transform :20 purchase after December 4th.  There will also be a free sample workout (no purchase necessary) available on Beachbody on Demand on Dec 11th.  Get your FREE Beachbody on Demand Trial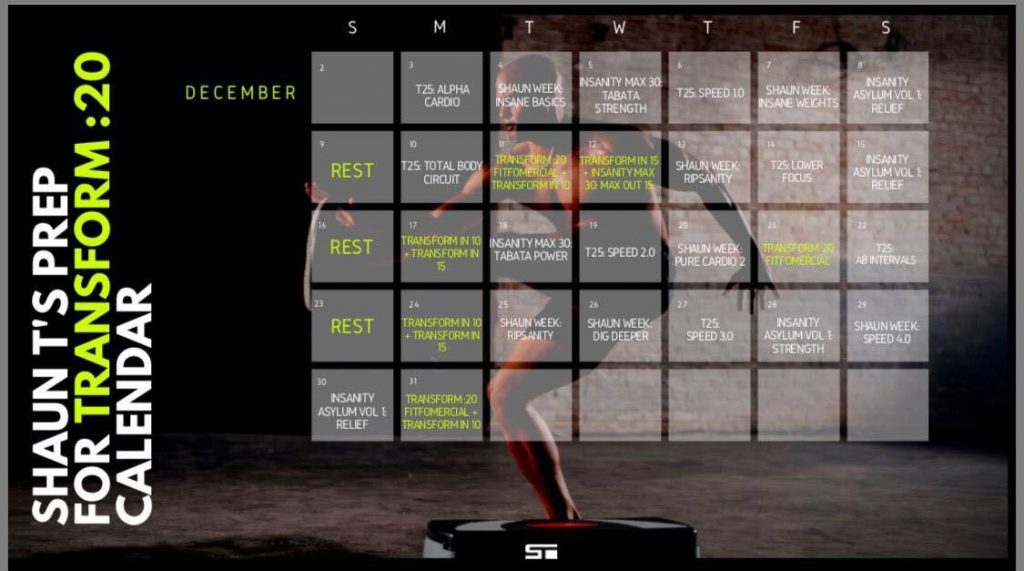 More Transform :20 Updates:
Transform :20 will be launched on Beachbody On Demand April 1st. But you can stream the program as early as January 14th with VIP Early Access by purchasing a Transform :20 Challenge Pack, Completion Pack, Accessories Bundle or Digital-Only offer! VIP Early Access will get you immediate access to four intro videos and program materials, plus two prep workouts and a free sample workout all available on December 11th, so you can prepare to start the program January 14th.
In addition, Coaches who purchase any Transform :20 offer between December 4th and January 31st will gain access to Shaun T's Exclusive Coach Test Group kicking off January 14th. The launch of Transform :20 is highly anticipated, and a high demand is expected. While Beachbody has done their best to stock the step that's used in the Transform :20 program, supplies are limited.  You'll want to purchase as soon as you can to ensure product availability.
Transform :20 Before and After Pictures and Stories: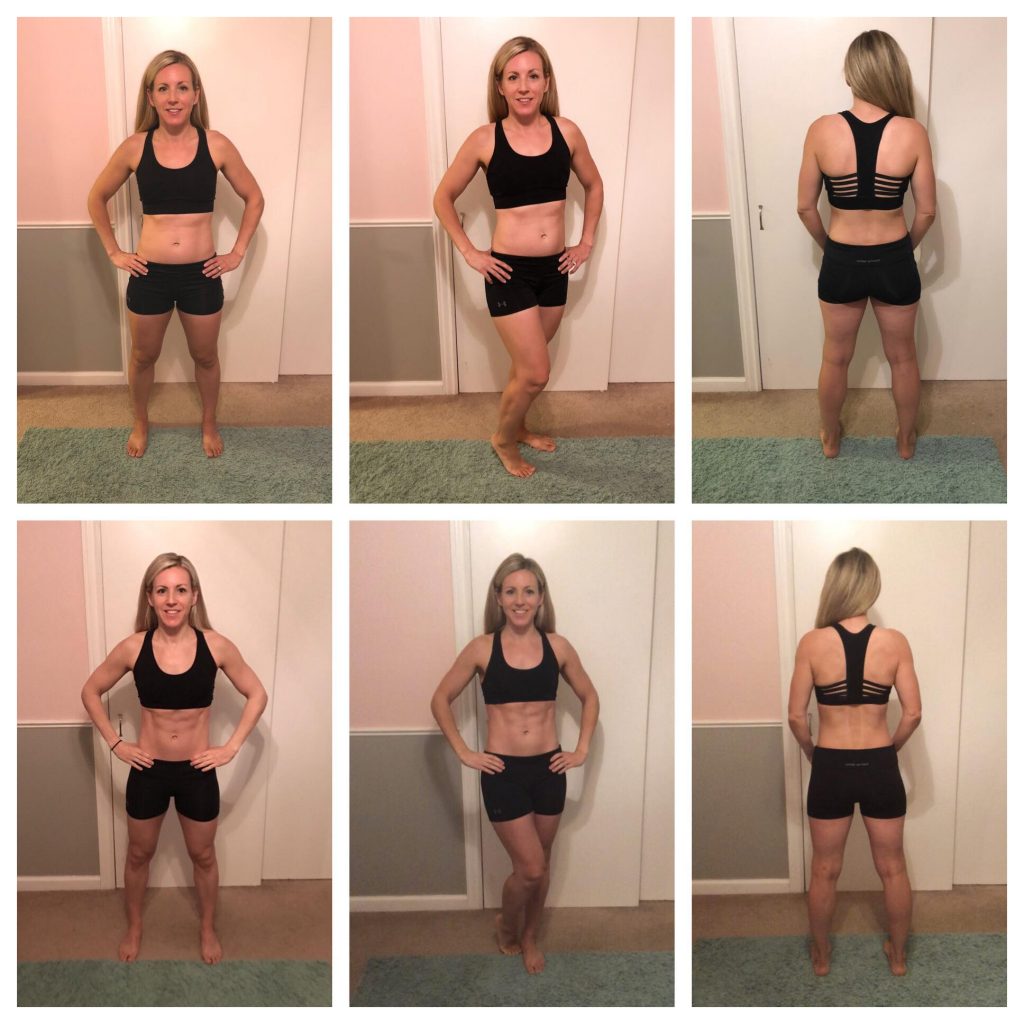 Kim writes, "I'm a stay-at-home mom of two. I loved these workouts because 20 minutes a day allowed me to get back to a lifestyle where my entire day wasn't centered around my workout. It allowed me to schedule more activities for my daughter and I to do while my son was at school. I loved doing the workouts live at 12:30pm because it was right during lunchtime. Most days I finished my workout before my daughter had finished her lunch. This meant that nap time was back to being me time rather than my workout time and that was such a game changer for my life and my business. The results I get from Shaun T programs are always insane. My legs never lean out in any other program the way they do with Shaun's. My nutrition was on point 90% of the time. I followed the container system but applied what I had learned from 80 Day Obsession and timed nutrition. I drank shakeology daily and used energize before every workout."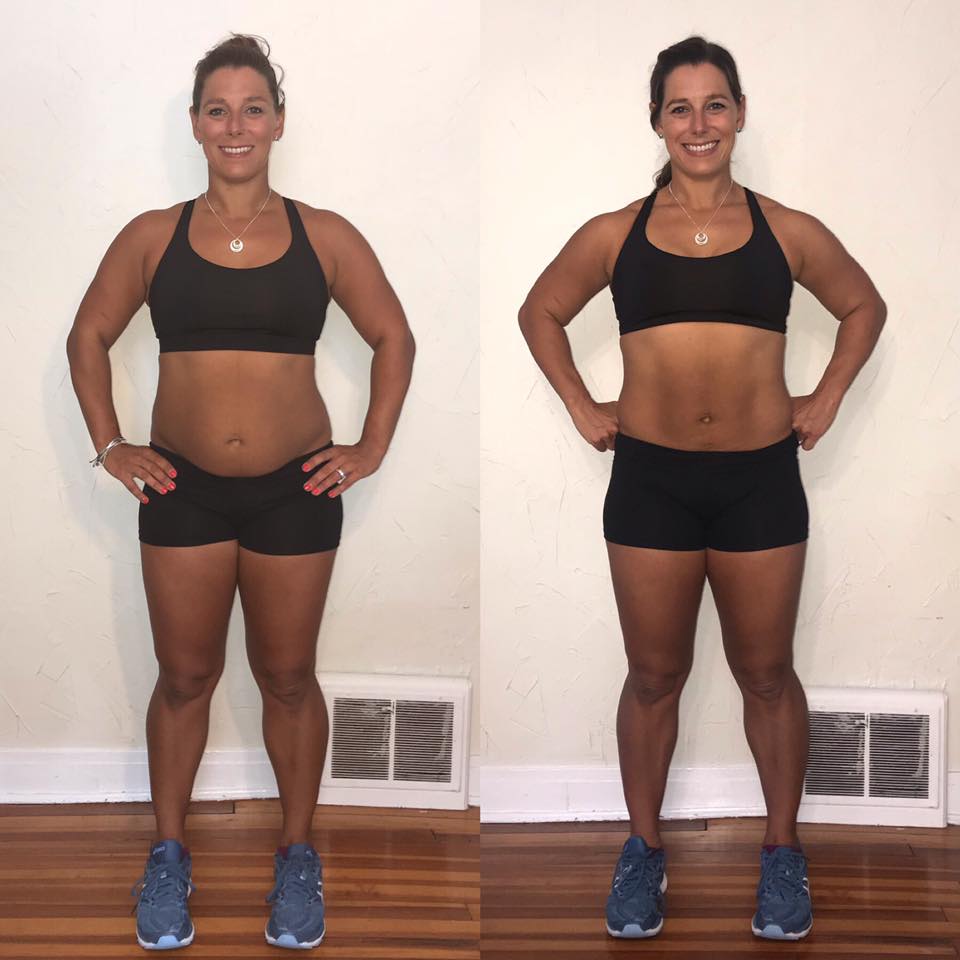 Kim L writes, "I started Transform 20, 8 weeks postpartum and finished with a 3 month old!
I am a mom of a threenager and 3 month boys, wife, coach, LIVE instructor, and full time teacher.
I lost 22.5 inches and 13 pounds and I am back in my Pre pregnancy clothing!!!
Best part is that I ADDED more peanut butter to my diet to get this bod!"