One of the biggest complaints people have when they start a healthy eating program is the time it takes to prep food and create a meal.  It doesn't have to be hard.  Prepping large batches when you do have time and then freezing them for later can help you in a pinch.  Here are a few ideas:
Three Ingredients You Can Freeze

Black Beans
Black beans blow almost everything away in both cost and nutritional value.  These dynamos typically grace the grocery store shelves for under $1.00 a can– but you can really save money by grabbing a bag of dried beans.  Plus, they have less sodium.  Depending on volume you can get down to about .35 per 2-cup serving.  These must be in your repertoire if you want to get low-cost protein every day.
You can prepare black beans by soaking them overnight in a covered pan.  In the morning, give 'em a boil until they are soft.  Or, if you have an Instant Pot, they take less than half an hour. Next, you simply portion them into freezer bags or containers and freeze.  Pull them out when you'e ready and you're good to go.  If they are precooked, there is no need to thaw them.  Just toss them in the pan when you're cooking.  If you want to thaw them out, you'll save quite a bit of time by thawing them flat.  Fill the bags and lay them on a cookie sheet while they are in the freezer.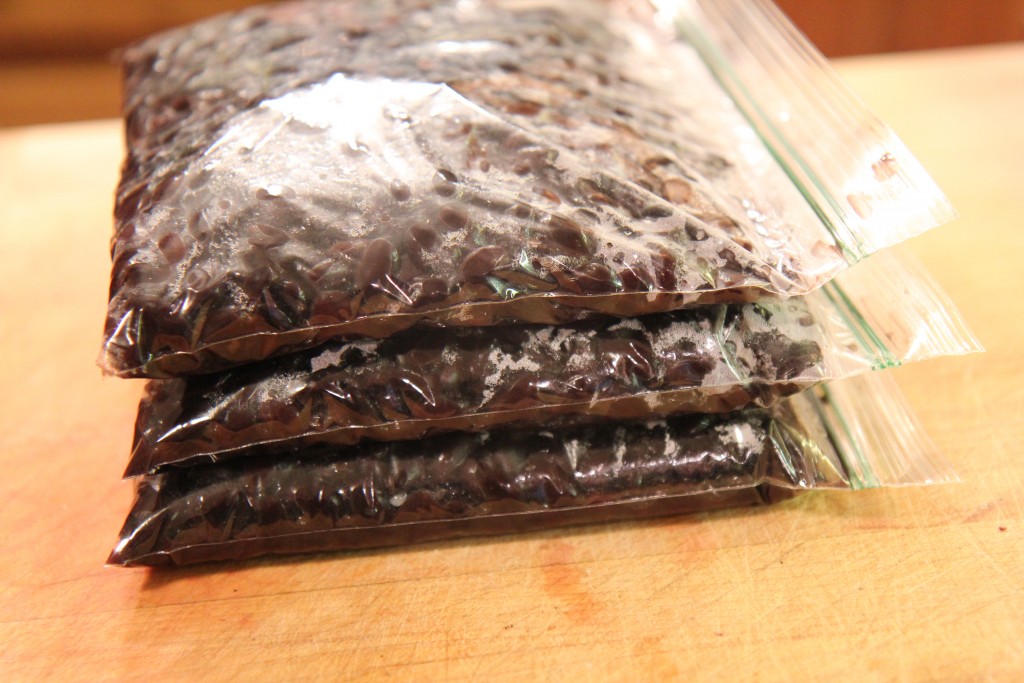 Quinoa
Quinoa is a superfood because it's the only grain that is a complete protein source.  It's pretty quick-cooking anyway, but to save even more time– freeze it.  Whip up a huge batch.  Add low-sodium broth to add flavor while it's cooking.  Once it cools, put it in freezer bags labeled with the amount in the bag.  When it's time to cook with them, just let them thaw or put them in a microwave safe bowl for about a minute.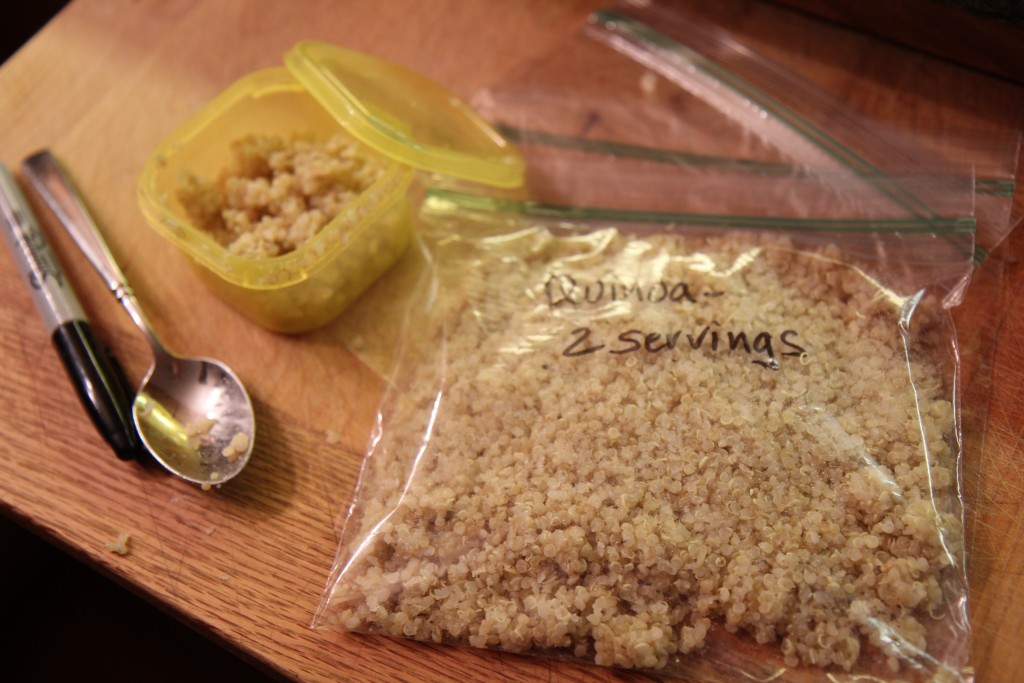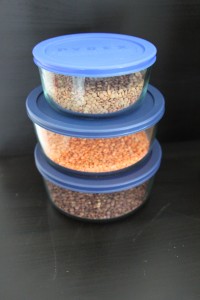 Lentils
Lentils have found their way into so many recipes.  They are rich in Omega-3 and protein and they add texture your dish.  Unlike beans and heavier legumes, lentils are relatively-quick cooking.
There are a few varieties of lentils so choose the one that best suits your needs.  The green lentils cook quickly, retain less water, and hold their shape.  These are the ideal candidates for freezing.  The brown lentils are also reasonably firm but soak up a greater amount of water adding to the cooking time.  The cool orange and red lentils are a bit more delicate and don't hold their shape as well.  These lentils are best used in soups and cream-based dishes.
Make as much as you like, portion them out into one or two cup containers or wrap them in cellophane and tie them off with a twist tie.  They can be thawed in the refrigerator naturally or just dropped in warm water until the are ready to be used.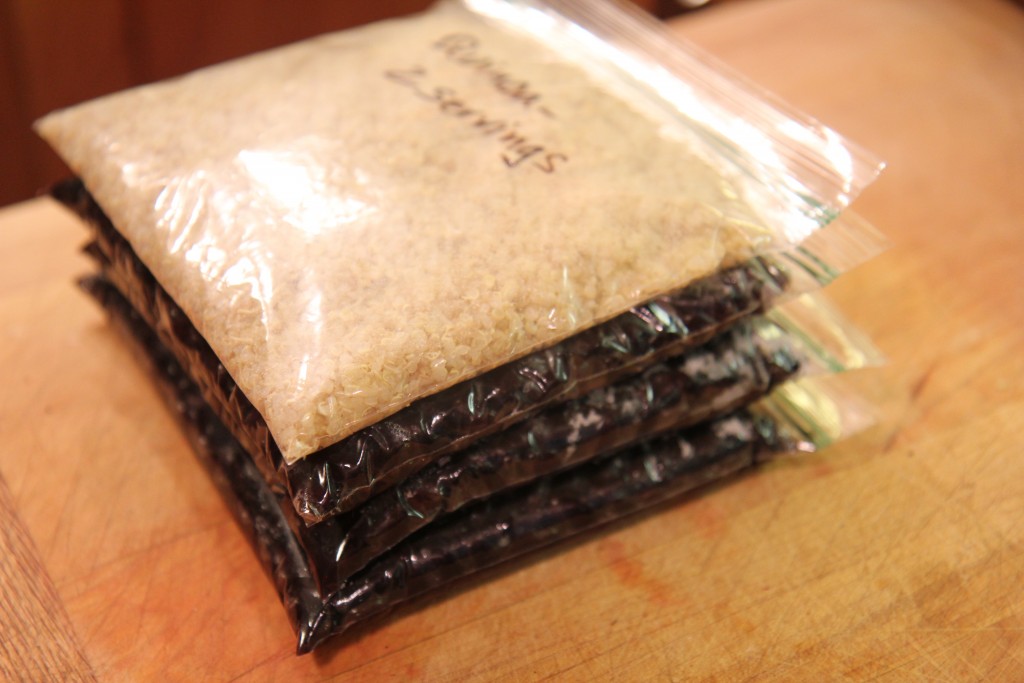 Get Cooking!
These simple tips can help you save time while saving money on three of the most common ingredients found in healthy recipes.  Move forward with no fear, prepare useful quantities when you have time, and have them at the ready when it's time to make your favorite dish.