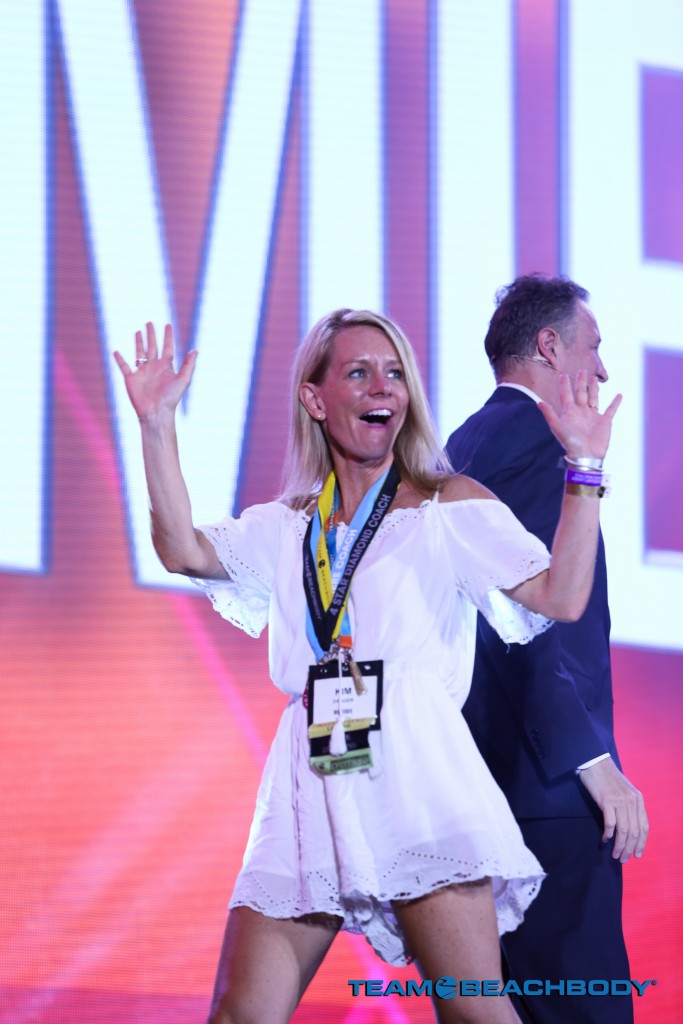 Looking back to where I started my journey just nearly three years ago, I'm astonished at how far I've come. But, if you looked at the scale you would have NO idea. I went from barely being able to able to run a mile to running a marathon. I went from being a die-hard Diet Coke addict who loved fatty, greasy food to being super-vigilant about what I put in my body. Through personal development, I've also gone from being anxious and depressed to living a life that is filled with potential and adventure on a daily basis – I also never could have been the coach walking on stage last week at Nissan Stadium in Nashville – how cool is that? The scale tells NONE of that story. I know I have become healthier, leaner, fitter, stronger, more confident. The scale would tell you I've stayed about the same.
This is my story, but it's nowhere near over! This didn't happen for me overnight, and my lifestyle change is a lifelong journey that is only just beginning. I know if I don't stay on track with the help of my accountability groups, it's easy to take extended breaks – which make it even HARDER to get back on track. And for a female over 40, it's even tougher to make up lost ground.
I'm looking for others to join me. If you want to start your health and fitness journey with me, message me. Or, maybe you're considering becoming a Beachbody Coach on our team.  Reach out to me, I'd love to help you!