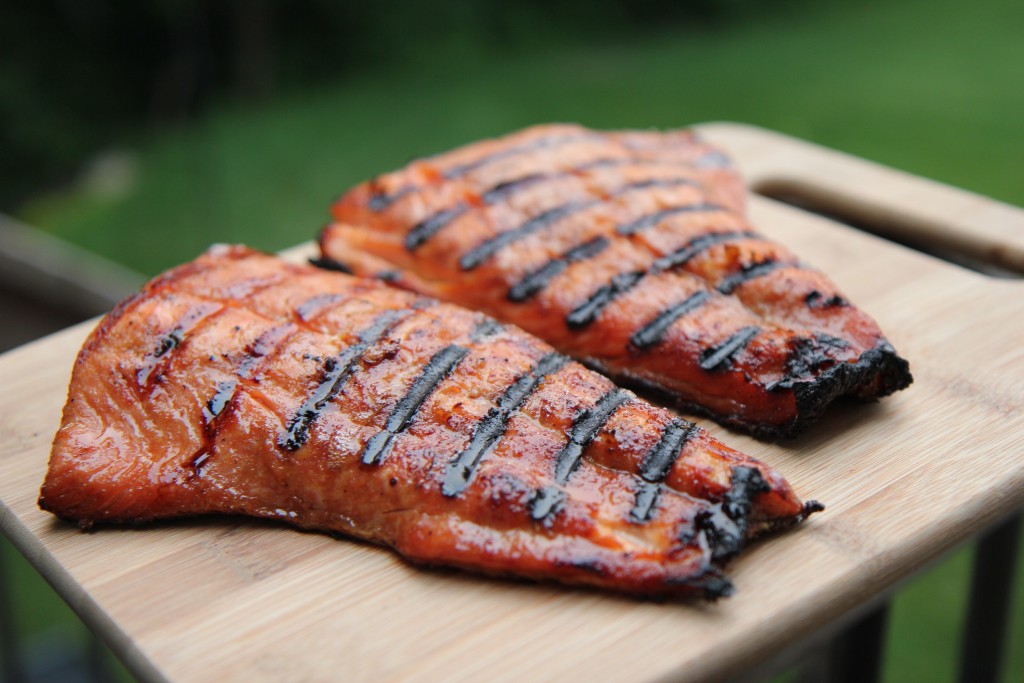 Yes, it was as good as it looks.  The marinade has some ingredients that you 21 Day Fixers may question, but to me this is still a really healthy recipe.   Plus, my kids love it – which is a plus.
Teriyaki Grilled Salmon
1 1/2 – 2 lb. salmon fillets
1/3 C. vegetable oil
1/3 C. soy sauce
1 tsp. lemon juice
1 tsp. minced garlic
salt and pepper to taste
Combine above ingredients in a small bowl.  Place salmon fillets in a large 1 gallon ziptop bag with marinade, seal tightly and place in the fridge for an hour or two.  Grill salmon and enjoy!