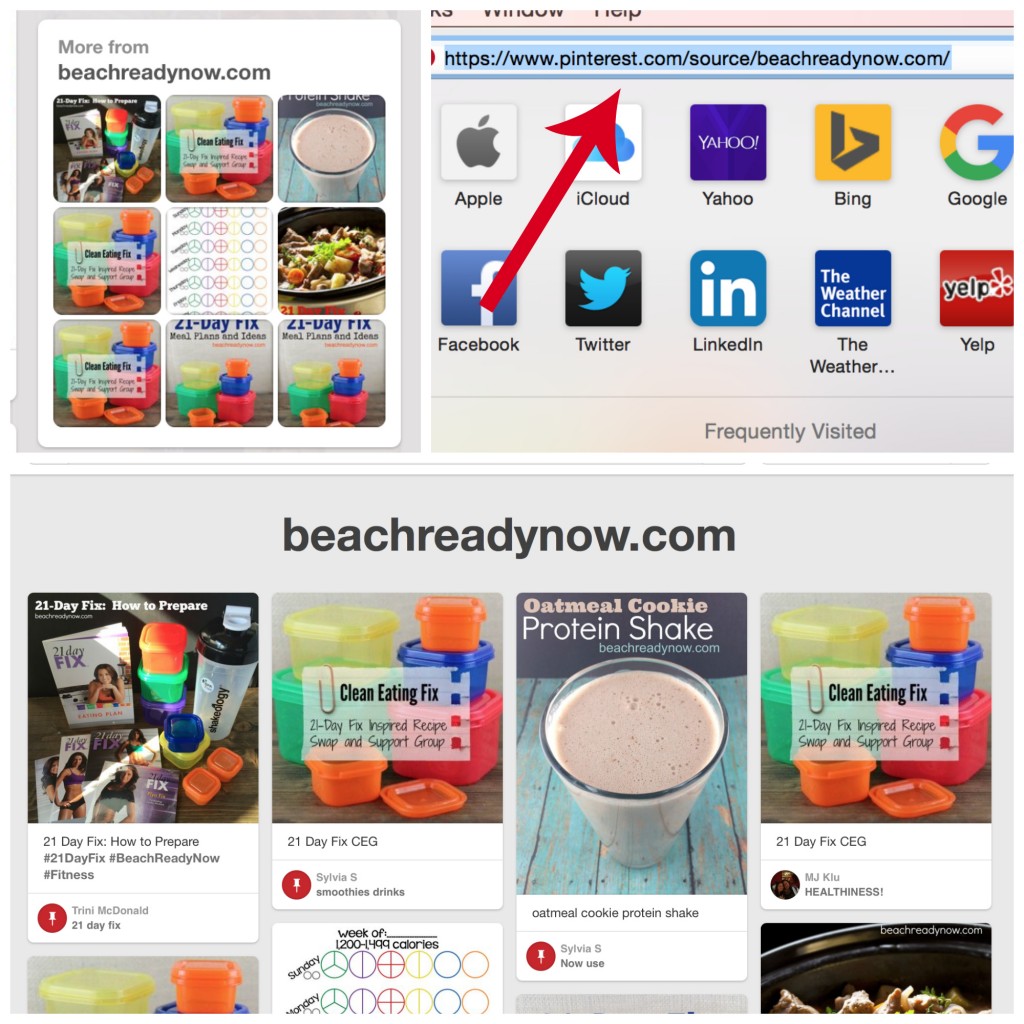 Want to find out what content are Pinterest users are pinning from your site?  "Sourcing" your site will provide insight and an opportunity to engage with Pinners who already like your content.
There are a couple of ways to source your site.  You can pull up a pin from your site, then click on the "More from Beachreadynow.com" box underneath the board.  Or, you can simply enter in the URL:  Pinterest.com/source/YOURSITEURL.com.
Now that you know how to source your site, here are some ways you can leverage that knowledge?  Knowing WHO is Pinning and WHAT they're pinning is great free market research.
Engage with Pinners by "liking" and commenting on their pins from your site.  A comment should add value – or you may simply want to thank them for pinning your blog post.
Follow them (many will follow you back)
Notice patterns and popular pins – you will often see that certain pins are more popular than others.  This is a great indication that you need to create more similar content.
Use the information about WHO is pinning to learn more about your target demographic. What other topics are they interested in?