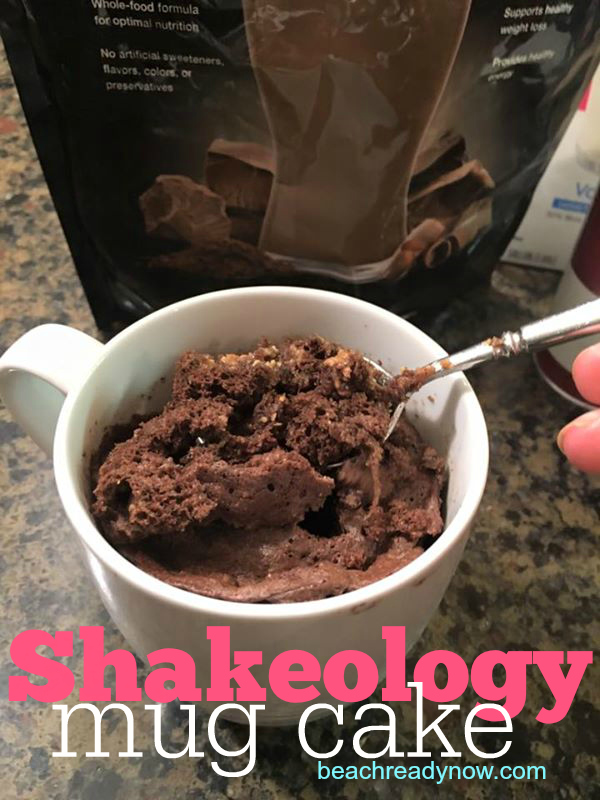 This chocolate Shakeology Mug Cake recipe will satisfy your sweet tooth with zero guilt.  It's also nice to have some Shakeology recipes on hand that aren't shakes, either.  Just to "shake things up" (pardon the pun).
One scoop Chocolate Shakeology 
1 tsp baking soda
pinch salt


1 packet stevia

1 egg
2 Tbsp. almond milk
Insert a dollop of peanut butter if desired. Microwave for 90 seconds. Enjoy!