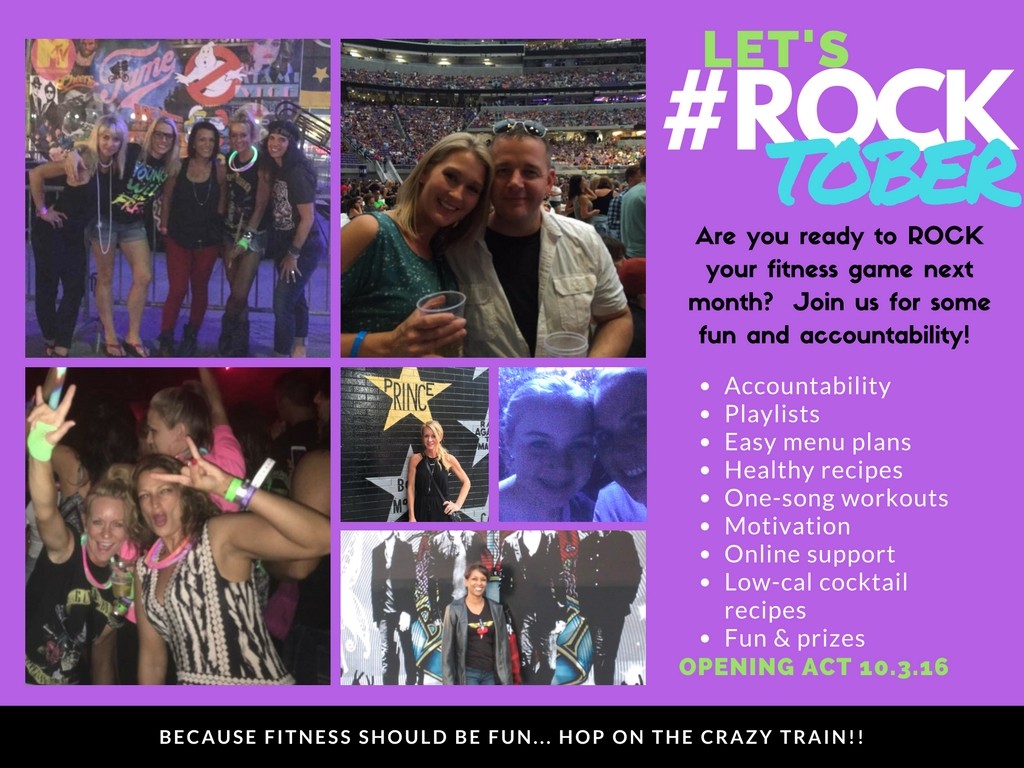 Who's excited to ROCK their fitness goals in October? I am!! Truth be told, I haven't always been a workout fanatic. In fact, I used to dread it. I'd hop off and on the fitness bandwagon. It wasn't until I discovered the camaraderie of coaching and accountability groups that I really made it a habit. Now, I don't think I've missed more than a few days in over three years. I want to help YOU get to where I am now! This 30-Day Accountability Group launches on MONDAY.  You'll get:
Daily accountability and support
Clean eating meal plans
Recipes
One-song workouts
Tips for creating healthy habits
Fun and prizes!
You'll need:
Me as your coach
Your fitness program (I've done them all, I'd love to help match you with the right one)
Shakeology (ask me about the discount)
The desire to improve yourself from the inside out
Want to join us?  Email me at [email protected] TODAY to reserve your spot!