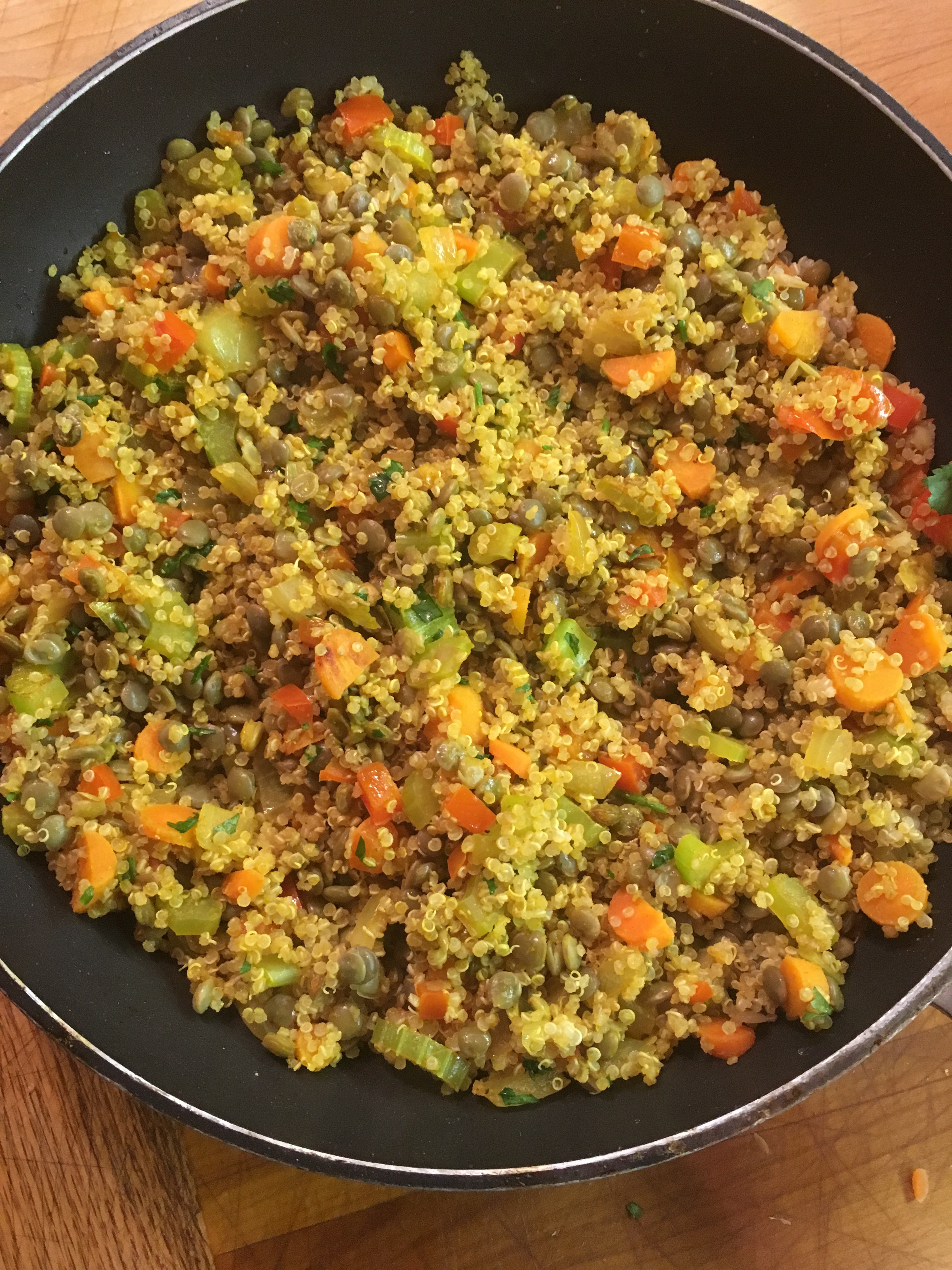 1 1/2 tsp. extra-virgin olive oil
1/2 medium carrot, diced
1/2 medium stalk celery, diced
1/4 medium onion, diced
1/4 medium red bell pepper, diced
1/4 tsp. paprika
1/2 tsp. cumin
1/4 tsp. turmeric
3/4 C. cooked quinoa
1/4 C. cooked green lentils
2 tsp. lemon juice
2 Tbsp. finely chopped fresh parsley
Heat oil in saucepan over medium heat.  Add onion, celery, bell pepper, carrots.  Sauce until soft, about 4-5 minutes.   Add remaining ingredients and heat through.  Fluff with a fork before serving.