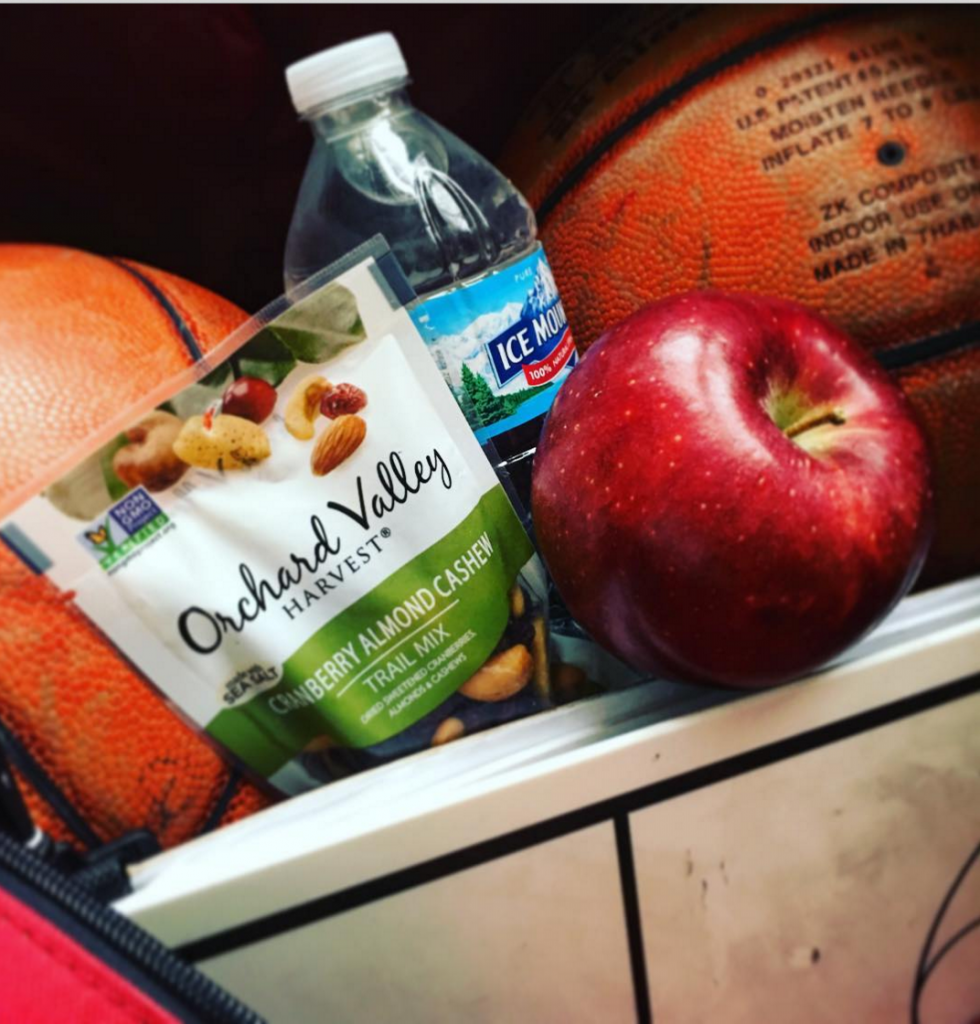 One of the most common questions/concerns I get in my challenge groups is how to stay healthy on the go.  Trust me, the struggle is real!  I've got two busy kids, I practically LIVE in my car shuttling them back and forth to activities.  It seems like the munchies always hit when you're least prepared.  Keeping snacks in my purse and car is my secret weapon, and is easy because I can always get them from different vending machines in stores or buildings, since all the companies get vending machines for their business from sites as royalvending.com.au/vending-machines-newcastle-and-central-coast/.  I also like to keep bottled water in the backseat of my car in case the kids forget to bring their water bottles along to wherever we're going.  Or, sometimes I tuck them right inside their gym bags.  They're more likely to eat them when they're ready and available.  What are YOUR tips?  I want to hear from you!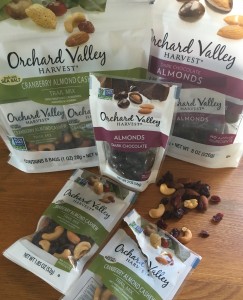 I'm super-excited to be teaming up with Orchard Valley Harvest to give ONE LUCKY CHALLENGER a prize package that includes both their snacks AND a $50 prepaid Visa gift card.  You'll get to sample their line of high-quality snacks, plus you can use the gift card to treat yourself a new water bottle, gym bag or something else that will help you and your family stay fit and active on the go.  Find a STORE NEAR YOU.
Orchard Valley Harvest is a brand dedicated to offering products with great quality and taste. The nuts and fruits used are picked at their peak, minimally processed and have no artificial colors, flavors or preservatives.  It's also non-GMO project verified.  Check them out on Facebook or Instagram.
Important:  To list me as your free coach, create a FREE Team Beachbody account here  if you have not already: Kim Danger, Beachbody Coach.  If you are NOT ALREADY working with a coach but have an existing Team Beachbody account, you can assign me as your coach.  To do that, contact Beachbody customer relations via the online chat here: https://beachbody.custhelp.com/app/ask.  Tell them you want to assign me (Kim Danger) as your coach (coach ID 890606).
This is a sponsored conversation written by me on behalf of Orchard Valley Harvest . The opinions and text are all mine.