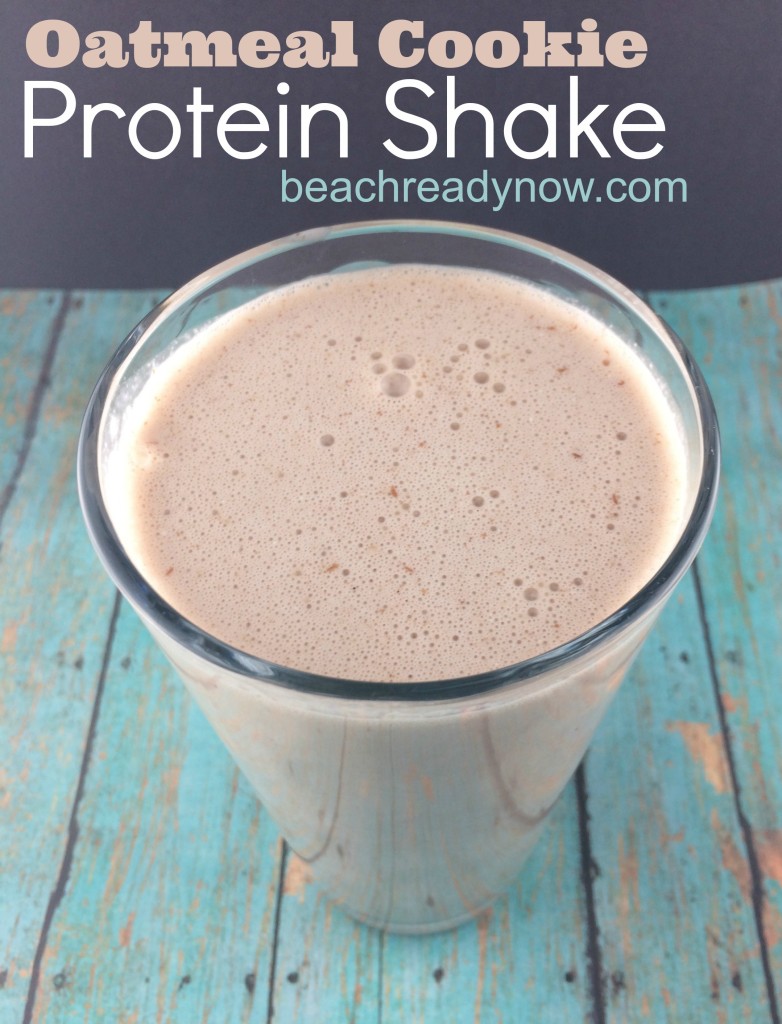 Oatmeal Cookie Protein Shake
Oatmeal, protein powder plus just a little bit of YUM makes this shake taste like an oatmeal cookie… without the guilt!
Ingredients
1/2 C. oats
2 scoops Vanilla protein powder or Shakeology
1/4 C. Greek yogurt
1 tsp. cinnamon
1 Tbsp. nutella or hazelnut spread
2 C. skim milk or almond milk
Instructions
Combine all ingredients in a blender. Blend until smooth.