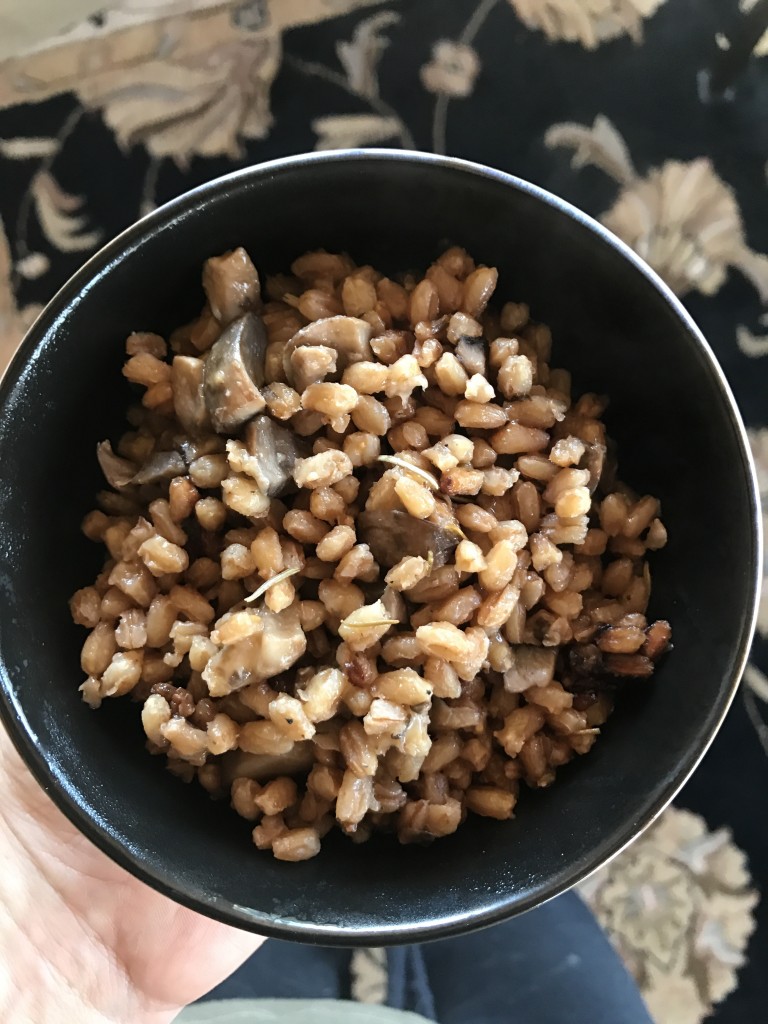 Who else likes Risotto?  Using farro instead of rice gives it a chewier texture, and more protein, fiber and micronutrients like magnesium and iron.  Since it's wheat, it does contain gluten.  Using the Instant Pot helps cut down on the time.
Mushroom Farro Risotto
1 onion, diced
2-3 cloves garlic, minced
1 Tbsp. extra virgin olive oil
1 8-oz. container mushrooms, roughly chopped
1 C. farro, uncooked
2 C. vegetable or chicken stock
1/2 tsp. dried thyme leaves
1/2 tsp. dried sage
1/4 C. Parmesan cheese (optional)
Saute onion, garlic and mushrooms in olive oil until tender and translucent.  Add farro, stock, and seasonings.  Cook on high pressure for 15 minutes.  Release pressure naturally 5 minutes.  Add Parmesan cheese and stir thoroughly.  Omit if you are following a vegan eating plan.