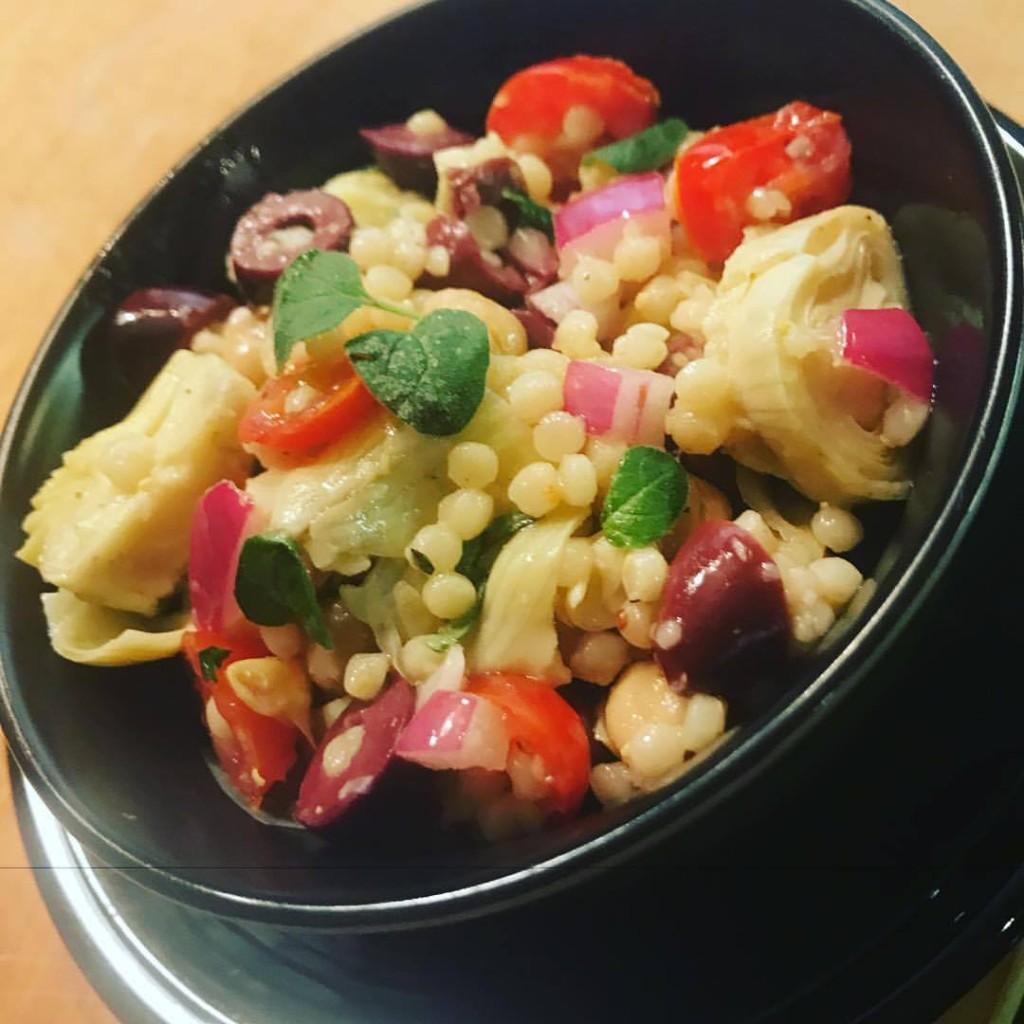 OMG you guys, you know that cheese is my biggest nemesis in going vegan. I could have added feta to this Greek Couscous Salad – but it didn't need it. There's hope for me yet!
DRESSING:
1/2 C. extra virgin olive oil
2 Tbsp. lemon juice
1/4 C. red wine vinegar
2 cloves garlic, minced
I never seem to really keep good track of how I make things. This is about as accurate as it gets: I added Israeli couscous (about two cups) that had been cooked in vegetable broth, cherry tomatoes, 1/2 red onion, kalamata olives, artichoke hearts, and a can of chickpeas. I seasoned with black pepper, dried basil and fresh oregano leaves. You could add feta cheese or cucumber – anything else with a Greek flair.
Sometimes Israeli couscous isn't readily available at the supermarket, which is why I usually get it on Amazon here