What is 80 Day Obsession?
80 Day Obsession was just released on January 15th, 2018.  It was created by Autumn Calabrese, creator of 21 Day Fix, 21 Day Fix Extreme, The Master's Hammer and Chisel and Country Heat.  What's truly innovative about 80 Day Obsession is that it is filmed in REAL TIME and features 80 separate workouts. Because of the huge scope of the program, it will not be available on DVD.  It is a Beachbody on Demand exclusive (sign up for a free trial here).
What is the 80 Day Obsession Nutrition Plan Like?
80 Day Obsession follows a TIMED NUTRITION format to optimize muscle performance and recovery with the portion fix container system.  Timed Nutrition helps fuel your muscles exactly WHEN you need it with the right amount of macronutrients (fats, carbohydrates, and protein).
With 80 Day Obsession you'll get small, frequent meals.  You never go longer than 3 hours without eating. You also have a 6-hour workout block.  The pre workout meal is one hour before you work out.  You'll take your Energize 15-20 minutes before your workout.  Then, you'll have your post-workout Recover within an hour of your workout.  Your post-workout meal will be consumed within 2 hours of your workout, then again every 2 1/2 to 3 hours after that.
It will be helpful for you to prep meals to bring along with you on the go (make sure you have a small cooler!).   You can only get the best results with this program if you actually follow the plan.
How does the 80 Day Obsession Nutrition Plan Differ from 21 Day Fix?
Like the 21 Day Fix, you will calculate your calculate your calorie bracket (A, B, C or D) based on your current weight, your weight loss goals.  It uses the very same color-coded portion fix containers that the 21 Day Fix does.   However, the 80 Day Obsession Meal Plan takes things a step further by telling you which macronutrients to eat when (Timed Nutrition).  The food you'll be eating is nutritionally dense and fiber-rich. If you are a parent with low income you may be able to apply for WIC to help you get certain foods, here is the wic income guidelines pa. It will fill you up, making it seem like it's a LOT of food – which it is!  You definitely won't feel deprived at all.  Because you're hitting all your macronutrient targets, cravings will typically diminish.
Another new thing with 80 Day Obsession is the "Refeed Day".  That's where you get to indulge in extra carbs to build up glycogen stores.  This happens around week six, and every few weeks after that.  During your "Refeed Day" you get to carb-up on foods like white rice, corn flakes, pasta, and white bread.  This will boost your glycogen stores and give you fuel for the upcoming week.
See examples here: 21 Day Fix Meal Plan
What is the 80 Day Obsession Workout Block?
Fueling your muscles and optimizing energy pre-workout and eating for muscle repair and recover help you get the most out of your workouts and maximizes your progress.  80 Day Obsession uses this concept with its WORKOUT BLOCK nutrition.  You'll eat small meal before your workout, just at the right time, to make sure your body isn't running on empty and brings FUEL and intensity to your workout.  Drink you Energize from the Performance Line 15 minutes before you press PLAY. Afterward, you'll drink your RECOVER shake and have a small serving of fruit – then eat a post-workout meal an hour or so later.
There is a LOT of information that will be released with the 80 Day Obsession Nutrition plan.  In fact, each bracket will get its own section of information within the customer downloads with hyperlinks to more information.  There is even a guide specifically for vegan participants.
What if I get up early and can't eat before my workout?
What Supplements will I need on 80 Day Obsession?
To boost your workout performance, Autumn recommends using Beachbody Performance Energize 15-30 minutes before your workout.  Because your muscles will be sore, it's recommended that you use Beachbody Performance Recover after your workout as well as Beachbody Performance Recharge at night 30 minutes before you go to bed to speed muscle recovery.  If you want to try them, they come in a Beachbody Performance Sampler pack you can check out before you buy.
For those of you invested in using the entire supplement line for the entire 80 Day Obsession program, it makes sense to get them bundled in a challenge pack.  That way, you get a price break of what you get.  Here's the link to check out the 80 Day Obsession Mega Challenge Pack, which has everything you'll need supplement-wise for the program.
Equipment Needed for 80 Day Obsession
For 80 Day Obsession, you'll need weights, resistance loops and sliders.  Most of you have free weights already.  If you did PiYo, you will also have the sliders you need. If not, they're vailable here:  Sliders with Booties.  The resistance loops will be available on TeamBeachbody.com in December 14th so you can get them before the program launches.  UPDATE:  You can now purchase the Resistance Loops as well.
We will also be hosting a COUNTDOWN TO OBSESSION group for those who would like to prepare to be obsessed…
What Sample Meals look like in the 80 Day Obsession Meal Plan:
These foods look pretty good, don't they?  When you purchase the 80 Day Obsession KIT you will also gain access to the downloadable tools on Beachbody on Demand, including the meal plan.  This is what some of the meals look like, but you definitely have enough freedom to tweak according to your own likes and dietary needs.  There is also a Vegan Meal Plan for 80 Day Obsesssion.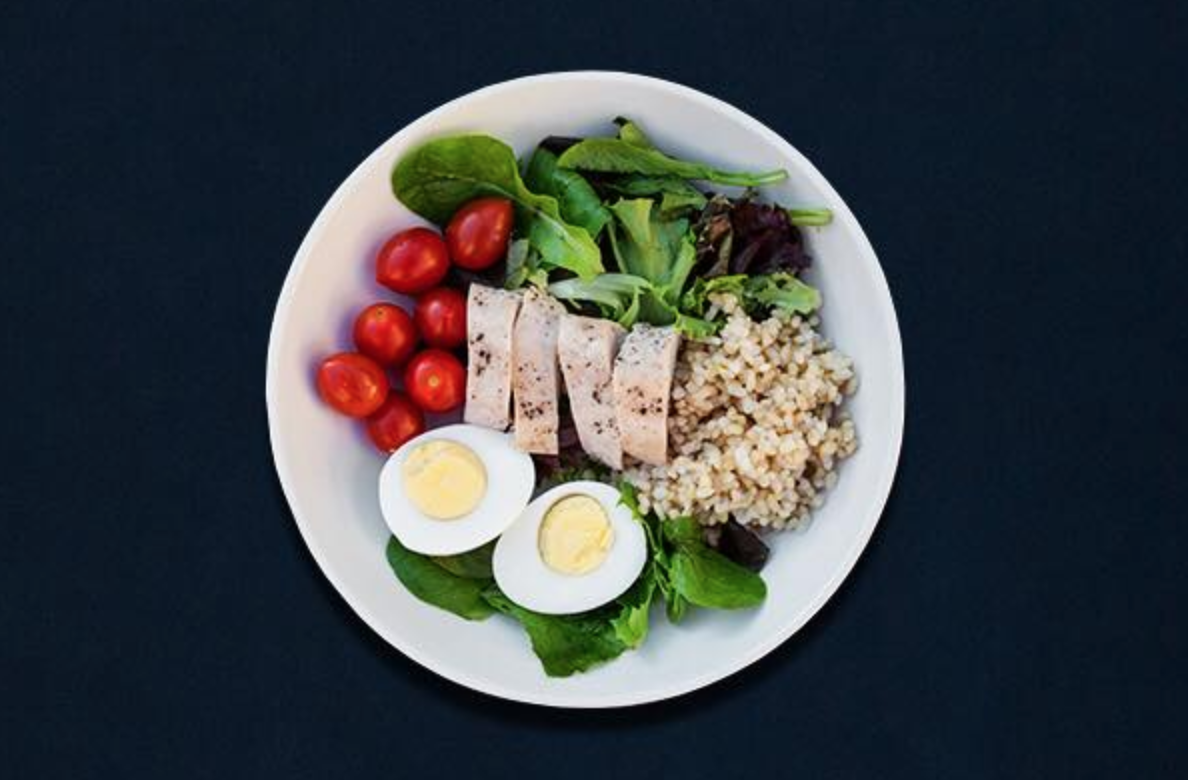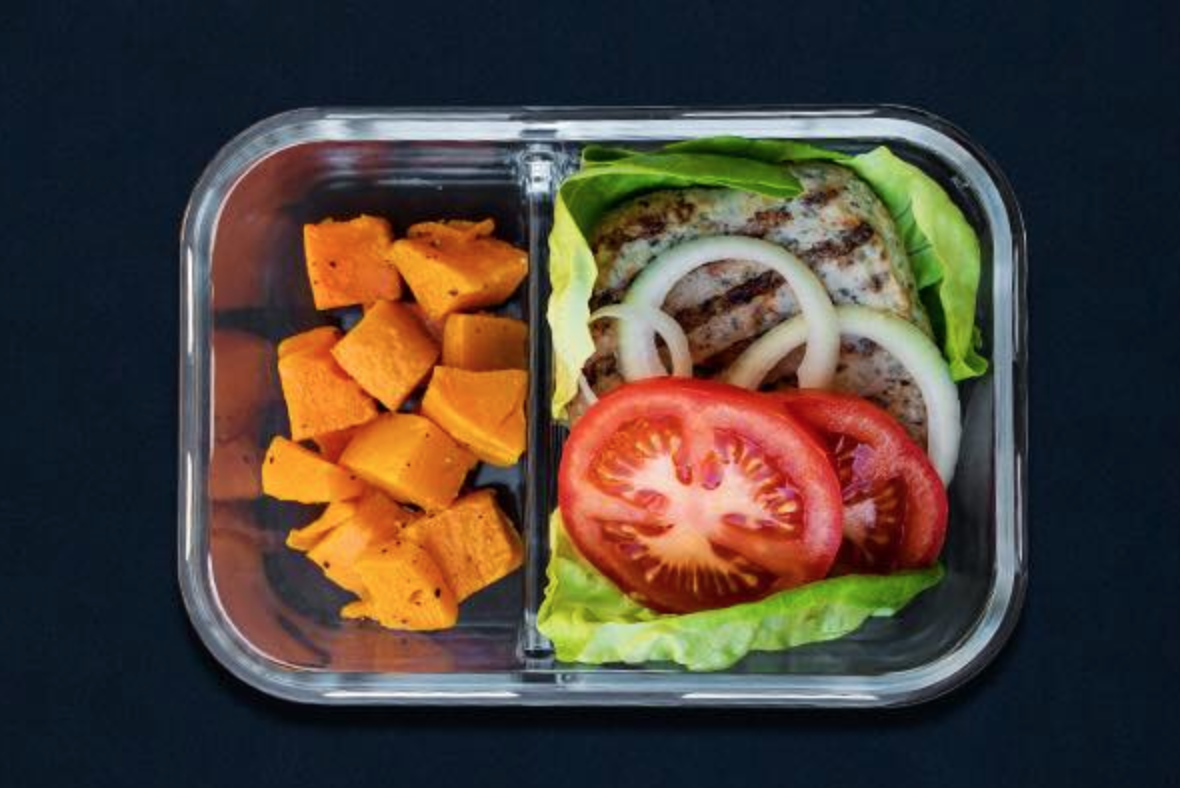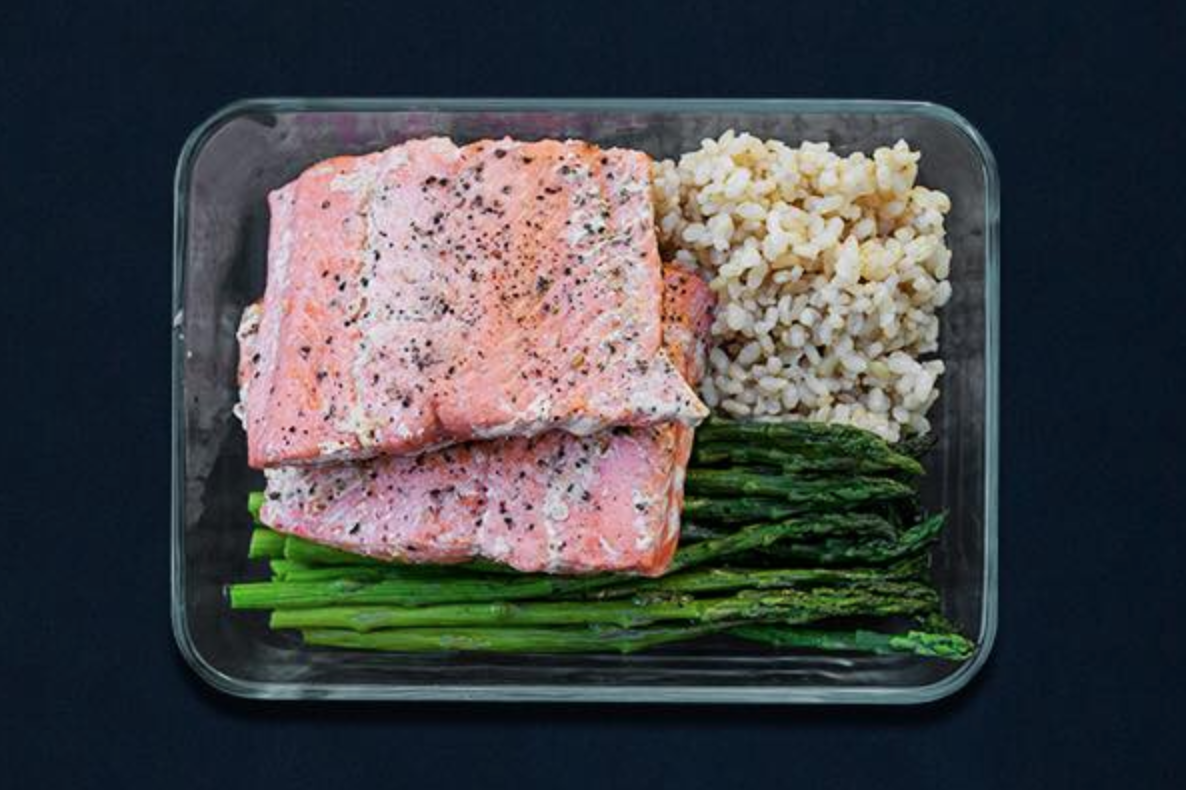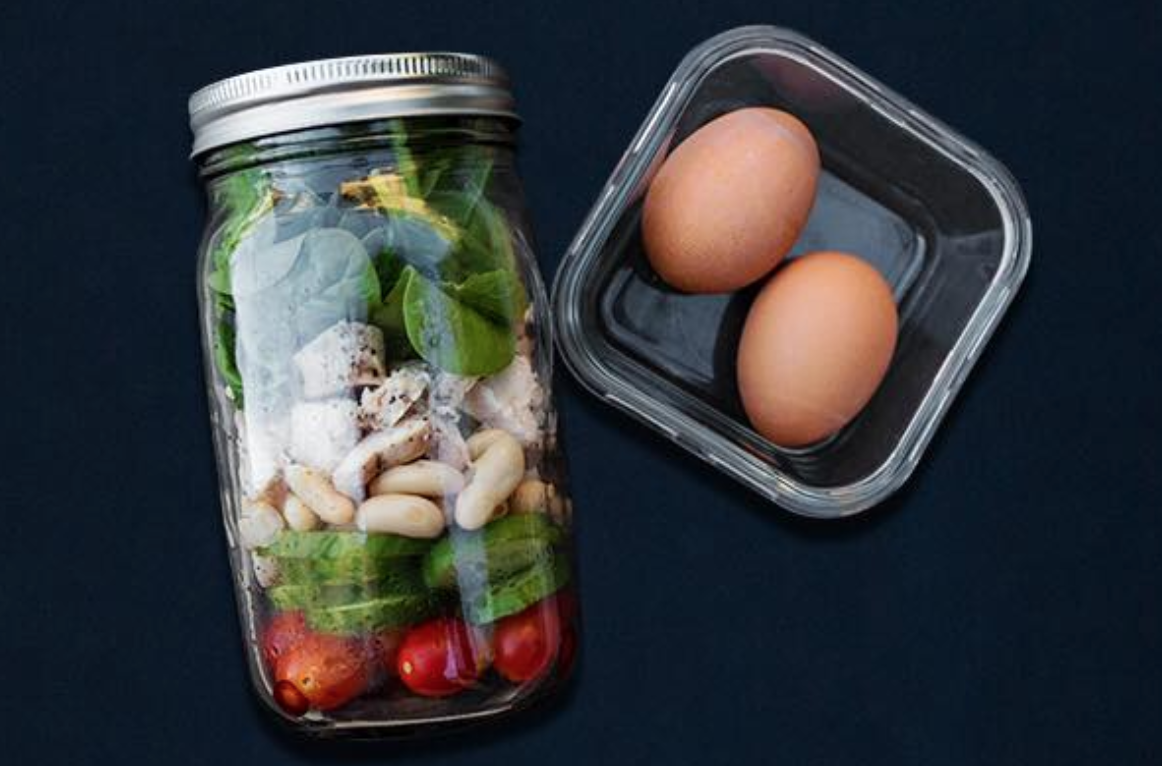 What a Sample 80 Day Obsession Menu Plan Looks Like:
When you start the 80 Day Obsession, your menu plan can take a little time to tweak.  Over time, you'll get into the habit of timed nutrition, you'll find certain things you like, and a lot of what you do and eat becomes habit.  Just stick with it, it takes time – but don't give up!  The results are totally worth it.  (View more 80 Day Obsession Results Photos)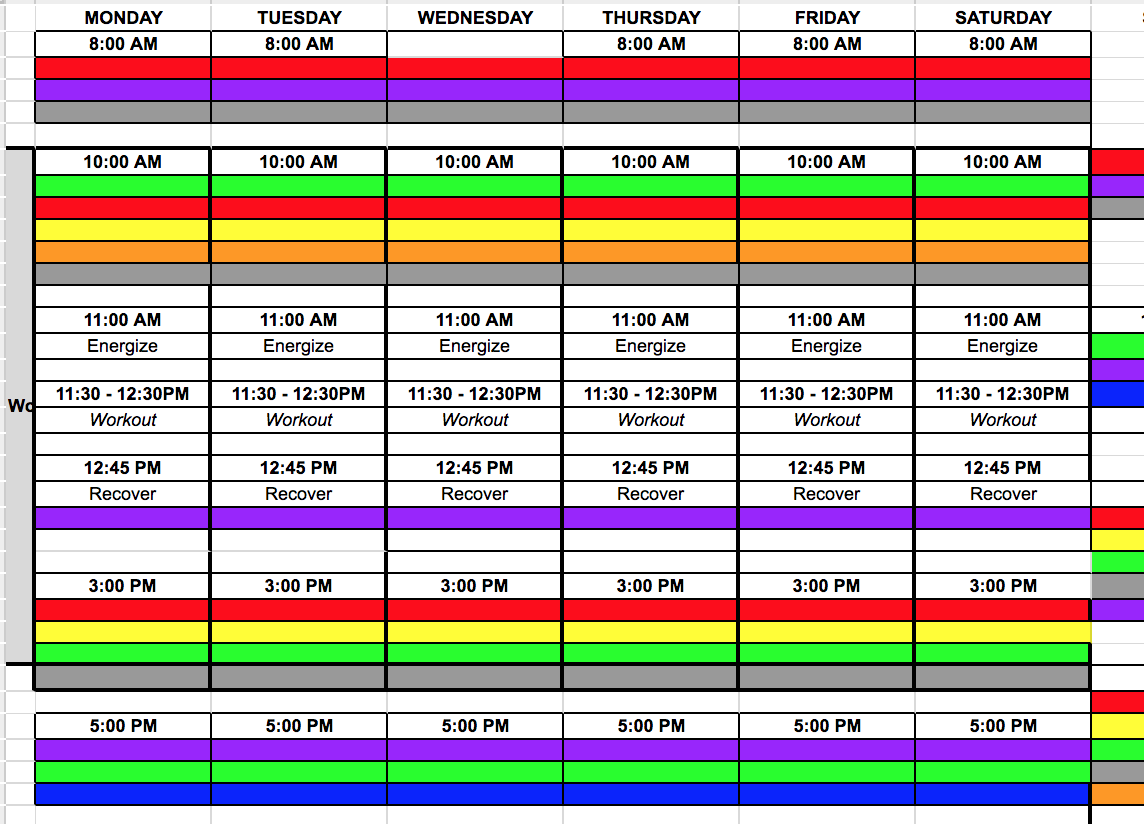 Apply for our NEXT 80 Day Obsession Group:
If you'd like support and meal planning tips when you go through the 80 Day Obsession program, make sure you are working with a coach.  I offer coaching support through my challenge groups, which I run on Facebook.  They take place in a closed Facebook setting, meaning that the only other people that see your posts are others in the group.  I offer tips to help you stick to the program, mindset/motivation, and the other members cheer you on through peer support.  Our groups help you stick to the program, and have fun while you're at it!  Spots are limited, so apply today!
80 Day Obsession Progress Photos
If you'd like to see more 80 Day Obsession Progress Photos, visit our Facebook Page's 80 Day Obsession Photo Album
80 Day Obsession Before and After Photos