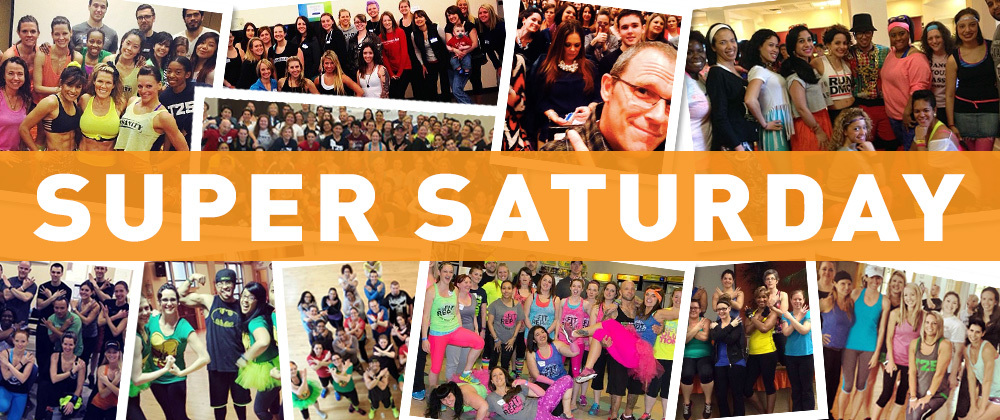 Super Saturday is Coming Up!
Last spring, I attended my very first Beachbody Super Saturday.  I went in with an open mind not knowing what to expect, and left more energized than ever to build my Beachbody business.  For the new coaches out there, GET YOUR BUTT to one!  Even if it doesn't light a fire within you to start going all-in with your coaching business, you'll enjoy some great motivational advice and a fun workout.  You have nothing to lose!  That said, here are some tips to make the most of your Super Saturday experience:
CONNECT.
Make it a goal to connect with coaches from other teams.  It may be tempting to stay within the safe confines of the few people you already know, but that won't do you as much good as branching out.  Plan to get there early and stay late to really squeeze all the juice out of the experience.  Put yourself out there and make it a goal to really connect with at least five other coaches.  Not sure how to break the ice?  Ask questions.
What are you doing for your challenge groups that's working?
What's the best personal development book you've read lately?
What Beachbody programs have you done, which are you doing now?
How did you get started with coaching?
TAKE NOTES.
You may experience information overload while you're there.  Don't forget to record your thoughts so you can recap later on.  Bring a notebook or record your "lightbulb" moments on your phone.   If possible, record key parts of Super Saturday on video to watch back later and/or share with your team.
SNAP.
Take pictures!  Part of what we do as coaches is share the Beachbody lifestyle with others.  A picture is worth a thousand words, and there are so many great photo ops at Super Saturday that exemplify why we love the company so much.  Bring your camera and get clicking!  Snap photos of the workout, the speakers, new friends, products, etc.  Use them in your social media posts, sneak peek into coaching groups and on your Facebook profile. Post ideas:
The workout.  What was it?  What did you think of it?  Use PicPlayPost to create a video of everyone getting in on the action.
Your new connections.  Who were they?  Take a silly selfie!  Flex, show 'em your guns.  Do a double plank!  Make it fun.  In your post, tag your new friend and mention something you have in common.
If you're lucky enough to have celebrity trainers at your Super Saturday, go out of your way to get as many pics as possible.  That's what your challengers want to see most!  And, if you get a private photo op with one, be prepared with a question you can ask him/her.  Let your readers know what the answer is!
New products.  At the upcoming Super Saturday, many of us will be sampling the new Shakeology flavor Cafe Latte.  Take a pic of the product, you drinking it.  What did it taste like?  What were other people's impressions?
Follow Up.  
When you connect with new friends, make sure you follow up after Super Saturday is over.  "Friend" them on Facebook, "like" them on Instagram, etc.  Reach out to private message them to keep the dialogue going.  You may even find your next success partner there!
Find a  Beachbody Super Saturday Event near you