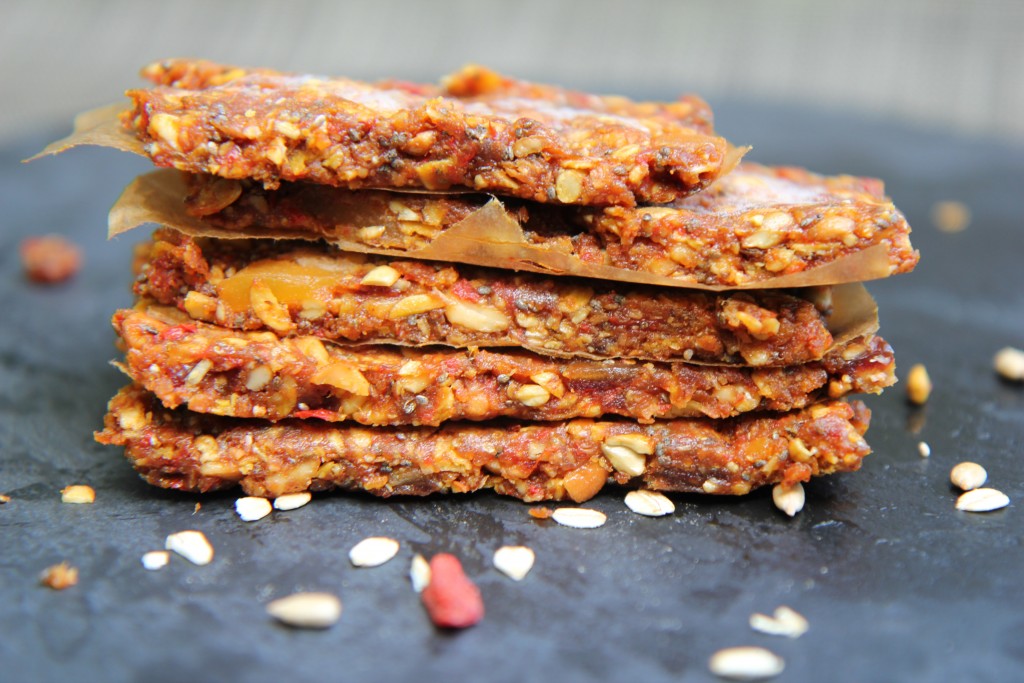 Because these energy bars contain naturally occurring sugars, they are sweet but still good-for-you.  Make a double batch, because they won't last long!
This February send cookies for Valentine's Day and show your love to your friends and family by choosing a healthy and delicious option.
Low-Sugar Energy Bars
1 Tbsp. vanilla
1/2 C. dried mango, soaked to rehydrate
1/2 C goji berries, soaked to rehydrate
1/4 C. chia seeds
1/4 C. slivered almonds, toasted
1/4 C. chopped cashews, toasted
1/4 C. sunflower seeds, toasted
1/2 C. unsweetened coconut, toasted
1/4 C. peanut butter
1/4 C. almond butter
1/2 C. oatmeal
1/2 C. dates
Soak the mango and goji berries for at least 30 minutes to rehydrate.
Meanwhile, toast the nuts and coconut in a preheated 300 degree oven until golden brown (monitor closely, as toasting times for each ingredient will vary).
Chop the dates, mango and goji berries well after they've been soaked long enough to soften them.
In a mixer, combine all ingredients.
Press into a cookie sheet or 10×13 glass pan that has been sprayed with coconut oil or lined with parchment paper.
Place the cookie sheet in a freezer and chill well.
Once frozen, pop the bars out of the pan and slice into single-serving bars
Keep frozen or refrigerated.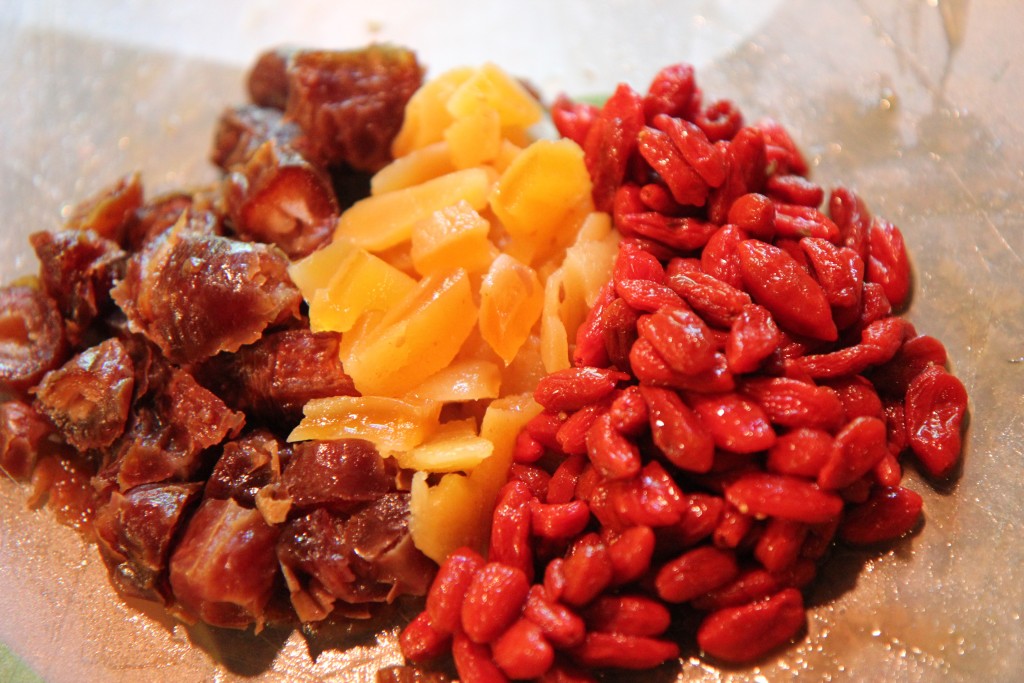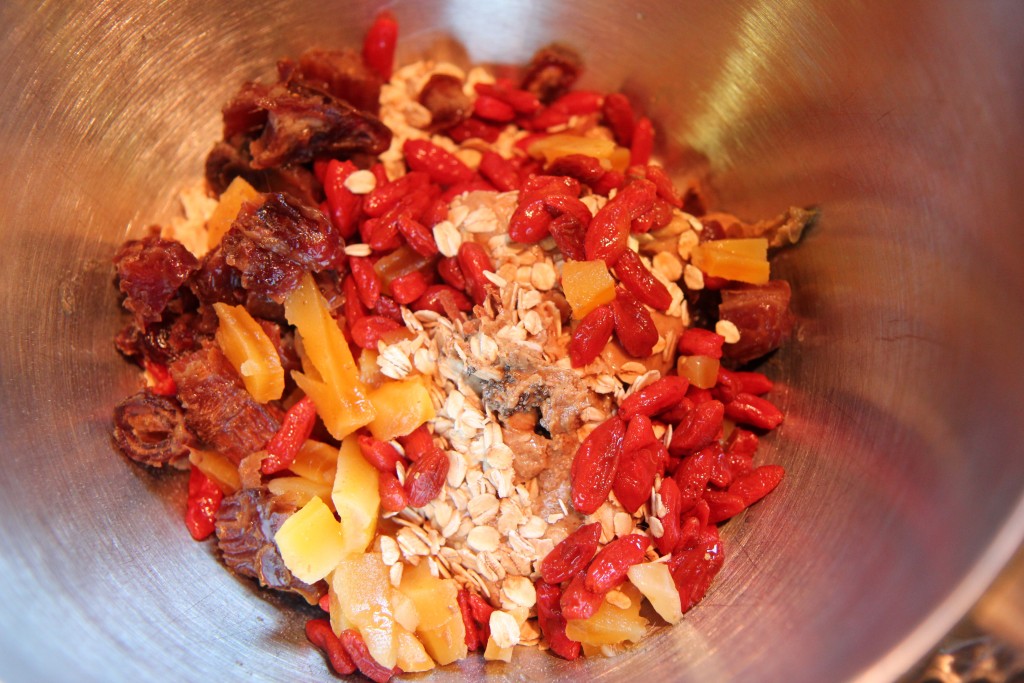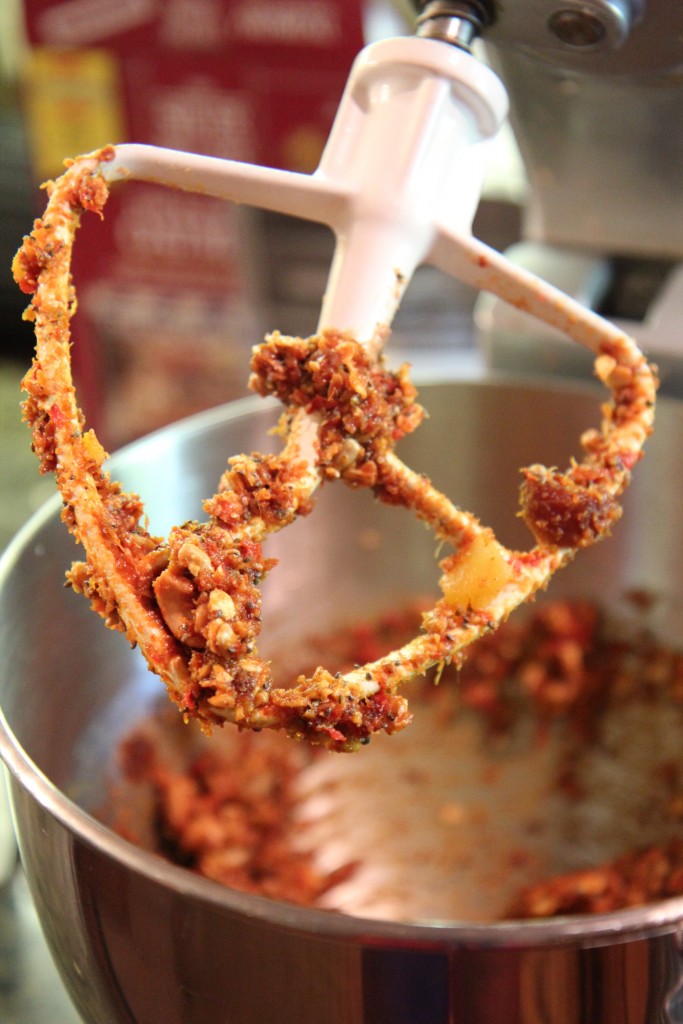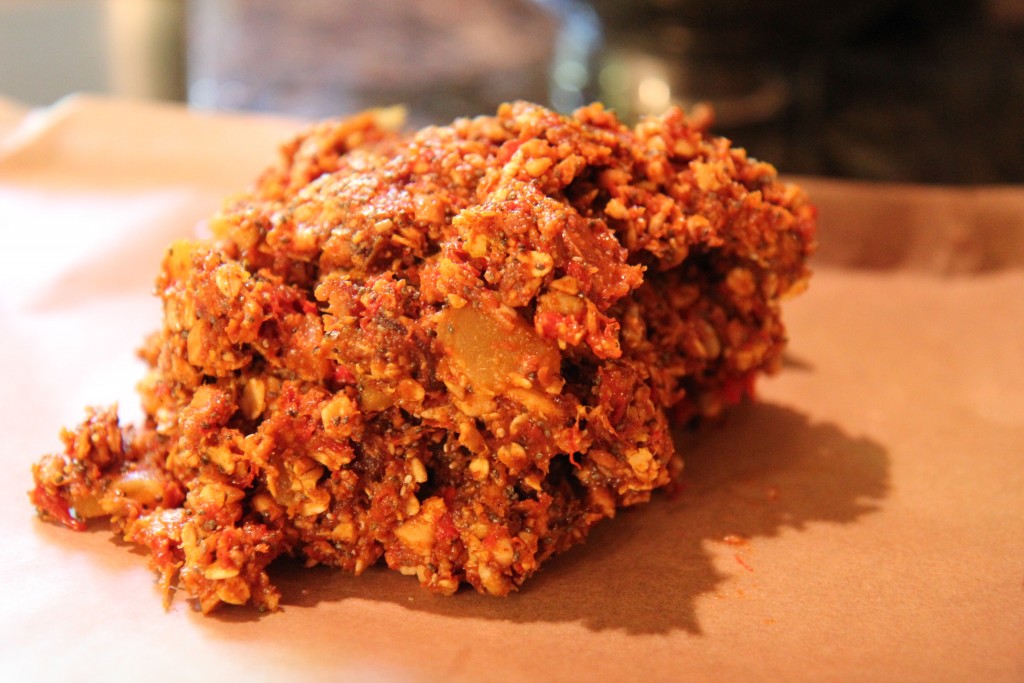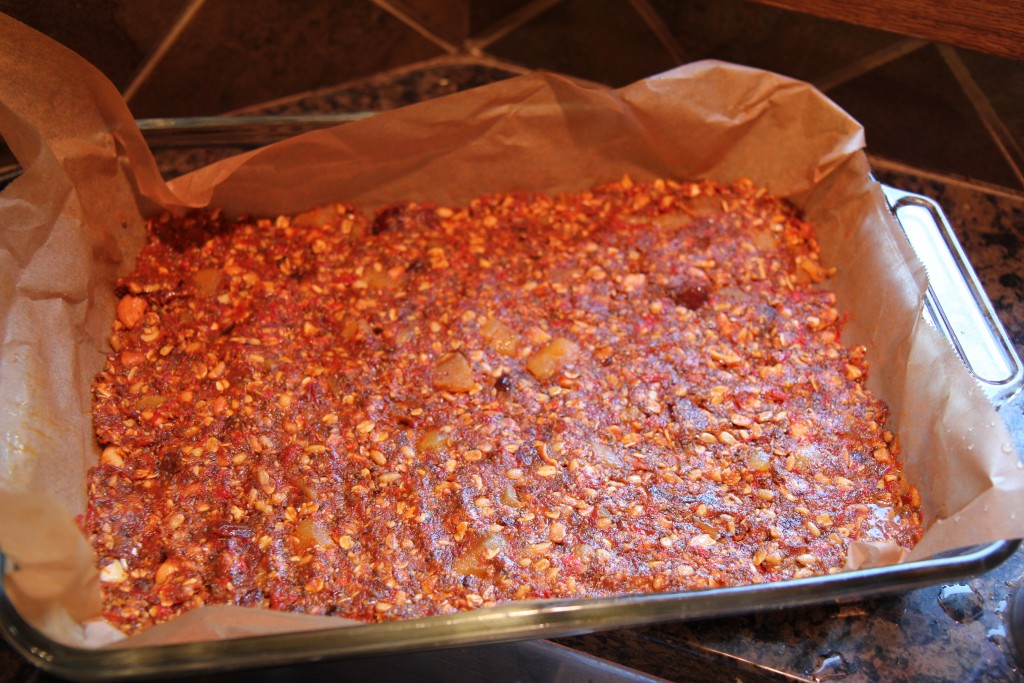 Thanks to Viewblender for the recipe inspiration!