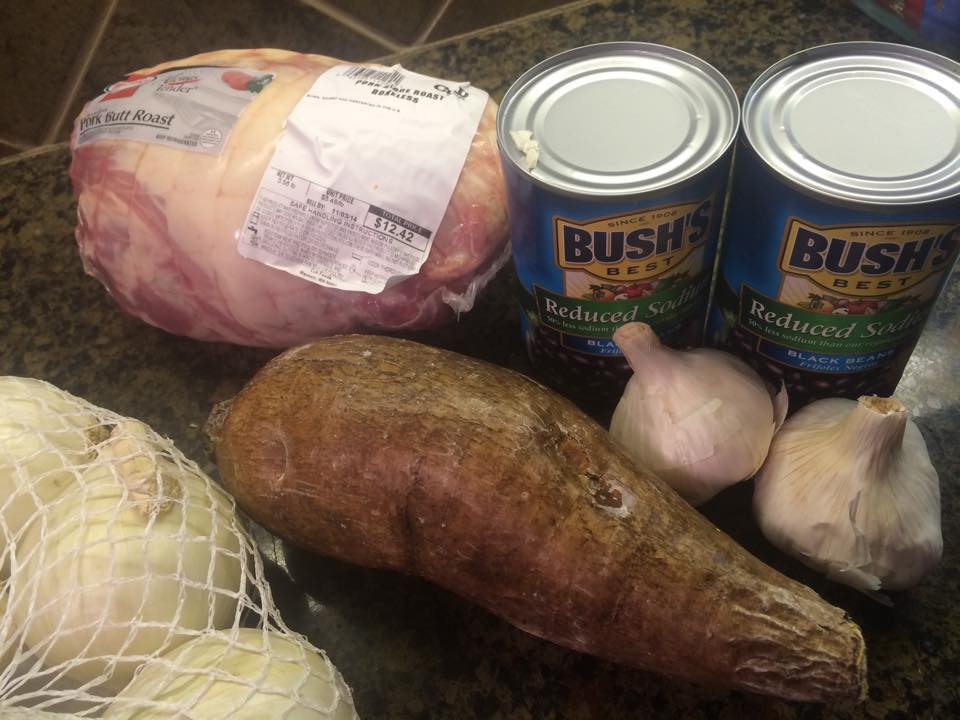 Lechon Asado: Cuban Grilled Pork
After a recent trip to Miami and Key West, I rediscovered Cuban Food. It's simple, flavorful, and generally uses inexpensive ingredients. I love the tangy flavor of this lechon asado. Literally translated to "grilled pork," this dish can also be done in the slow cooker. Towards the end of the cooking process, I grilled the pork in my George Foreman for the char marks and to seal in some of the juices. Serve over Cuban black beans and rice.
Lechon Asado (Cuban Pork)
Ingredients
2-3 lb. pork shoulder (pork butt)
Marinade:
20 cloves garlic, chopped
1 tsp. sea salt
1 Tbsp. Ground Cumin
1 Tbsp. Oregano
2 C. orange juice
1 C. lime juice
1 onion, sliced
Instructions
Mix all marinade ingredients. Place pork shoulder and marinade in a gallon ziplock bag. Marinate at least 2-3 hours or overnight. Cook on low for 6-8 hours. Towards the end of the cooking process, grill (or use indoor grill) to seal in the juices and give pork char marks.