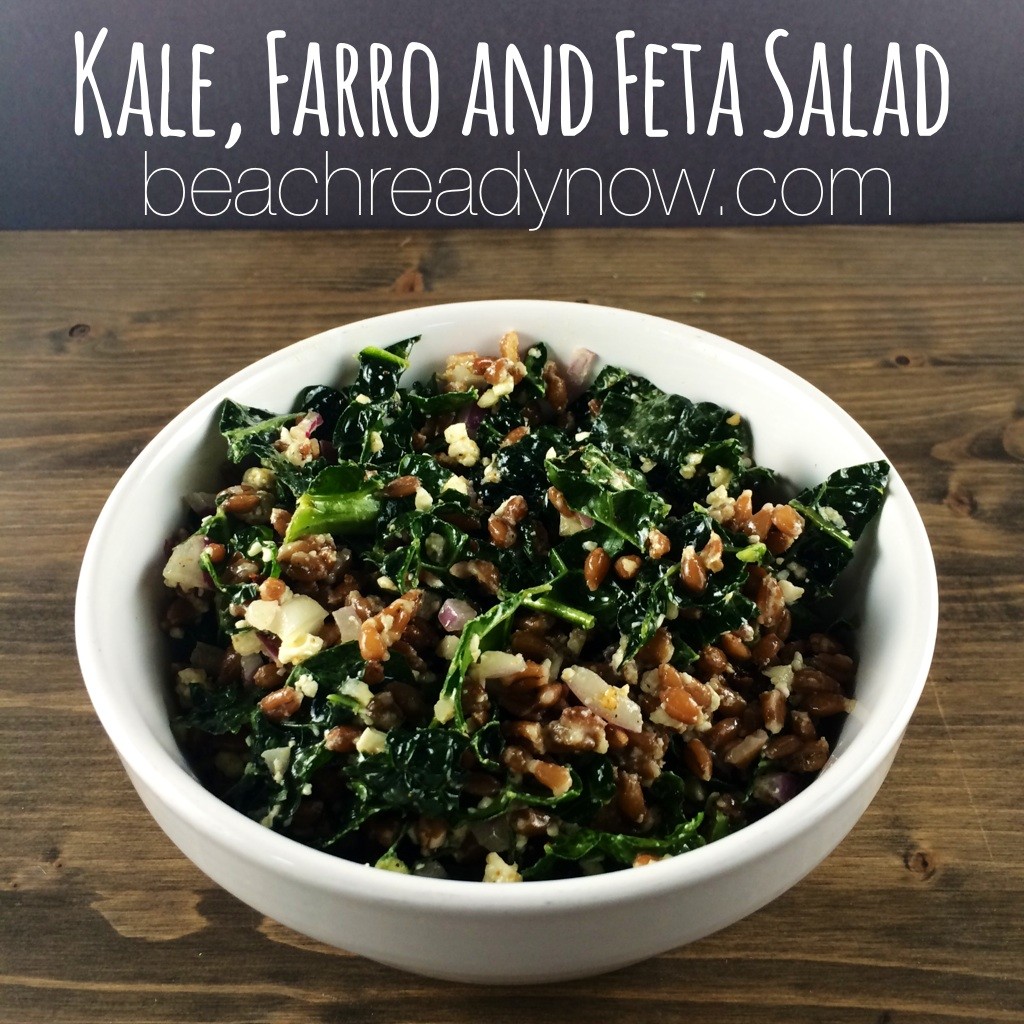 Kale, Farro and Feta Salad
OMG! This was SO good, folks.  It's one of those recipes that makes me HAPPY to be into clean eating. Plus, it's super-duper easy. Just make sure you chill it well before serving to give all the flavors time to soak into the kale leaves. Season it to taste. I also had a little bit of blue cheese crumbles left that I threw in as well. Super yummy!
Kale, Farro and Feta Salad
Ingredients
1 1/2 C. farro
2 C. chopped kale leaves
1/4 C. red onion, finely diced
1 Tbsp. lemon juice
2-3 garlic cloves, finely minced
3 Tbsp. extra-virgin olive oil
Salt and freshly ground pepper to taste
1/4 C. crumbled feta cheese
Instructions
In a medium sized bowl, whisk together the olive oil, lemon juice, garlic, and salt and pepper. Add cooked farro, kale, and feta. Toss to combine.