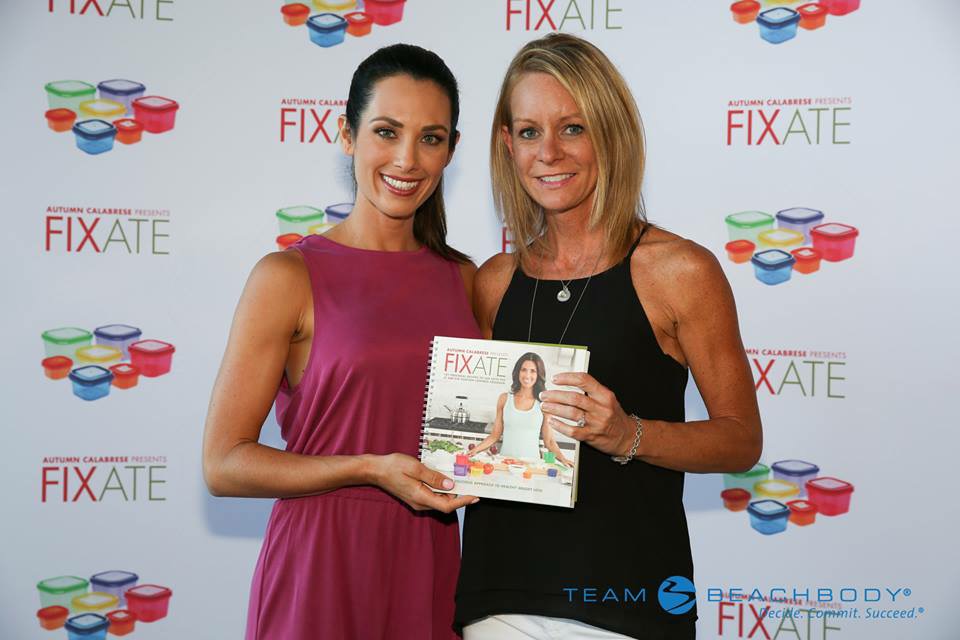 Last week at Beachbody Coach Summit I got to meet the lovely Autumn Calabrese herself.  As one of the coaches with top 21 Day Fix Challenge Pack sales in June, I earned a photo opp and personally signed copy of her new book, Fixate. (Purchase Fixate HERE)
To share the love, I'd like to share some of her great recipes with YOU! For five days starting Monday, July 27th, I'll be testing and sharing recipes from the book in this event so we will have excellent food and great decoration using tablecloth linens specially for this.  I'll be partnering with other bloggers who will be doing the same –so you'll get plenty of new recipes to try.  I'll also be giving away a copy of FIXATE at the end of the party!  Here's the rundown:
Monday – Breakfast
Tuesday – Lunch
Wednesday – Dinner
Thursday – Dessert
Friday – Shakeology/Sides/Snacks
JOIN US!
To be included in the party, you simply need to assign me as your Team Beachbody coach if you haven't already.   If you aren't currently working with a coach and want to assign me, just contact Beachbody customer relations at 800-240-0913 or fill out their online customer service form (https://beachbody.custhelp.com/app/ask).  Tell them you want to assign me (Kim Danger) as your coach (coach ID 365278).   After you've done that, drop me an email here at [email protected] and ask to be added.